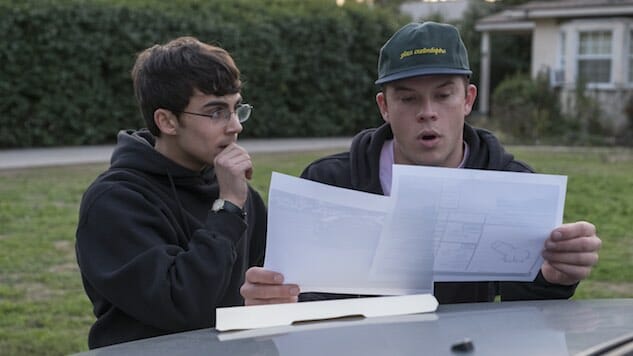 The surprise-hit mockumentary series American Vandal will receive a second season.
The Netflix series, which follows high schoolers played by Tyler Alvarez and Jimmy Tatro as they attempt to get to the bottom of a crime committed at their school, is extremely well-liked by critics. Tatro's character has been accused of drawing dicks on a bunch of faculty cars, and Alvarez's character is determined to find out the truth of #WhoDrewTheDicks. The series proved popular enough to get a second season, as Netflix made it official with this date announcement:
As the video shows, it seems likely that Alvarez's character will follow a new group of students in the second part of the mockumentary. It will come out in 2018.
The first season of American Vandal is available to stream now on Netflix.