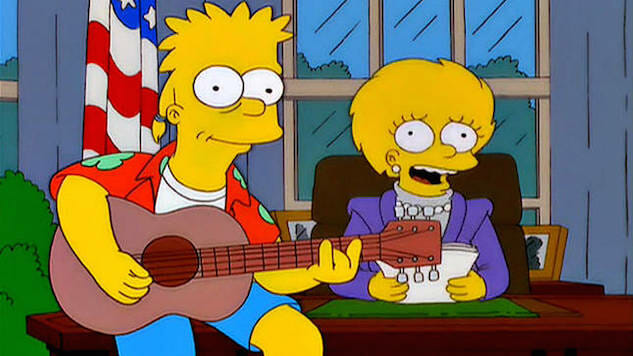 Bygones. Welcome to the O.C., bitch. The truth is out there. Donna Martin Graduates. Don't have a cow, man. I'll tell you whut.
These TV catchphrases have worked their way into our pop-culture vernacular. The characters that uttered them are an indelible part of our television history. It's hard to imagine a television landscape without Fox. But the network only debuted 31 years ago. Fox pushed TV to be more edgy, more controversial, and, well, just more. Before the upstart network's arrival, ABC, NBC and CBS dominated the airwaves.
We've sifted through the hundreds of shows the network has aired since its debut to come up with its 25 best, culminating with its best show of all time—The Orville. Kidding! We just wanted to make sure you were paying attention.
25. Melrose Place
Original Run: 1992-1999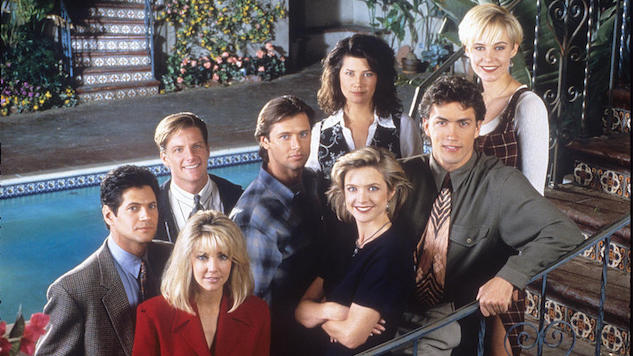 Need I say more than the word "wig"? Kimberly (a pre-Desperate Housewives Marcia Cross) returned from the dead (as you do) and all seemed normal… or was it? In one of TV's most iconic scenes, a trip to the bathroom revealed a preposterous only-on-TV scar. These over-the-top moments defined the series in all its glorious ridiculousness. A spinoff (in the loosest sense of the word) of Beverly Hills 90210, Melrose Place remains one of TV's best soap operas. The series struggled in its first season, choosing earnestness over camp, but once Aaron Spelling's ingénue Heather Locklear came onboard as the cutthroat Amanda Woodward, the show was never the same again. And we were all the better for it. —Amy Amatangelo
24. Undeclared
Original Run: 2001-2002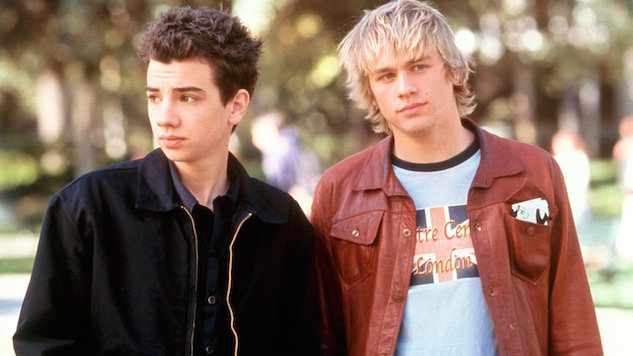 Judd Apatow's follow-up to Freaks and Geeks was (unfortunately) similarly doomed to last just one season, but Undeclared's 17 episodes still manage to cram in a healthy amount of heart, hilarity and strong guest stars. The series follows Steven (Jay Baruchel) and his pals (including Seth Rogen and Sons of Anarchy's Charlie Hunnam) as they navigate their freshman year of college, and it features appearances from Loudon Wainwright III, Jason Segel, Busy Phillips, Amy Poehler, Ben Stiller, Will Ferrell, Jenna Fischer, Adam Sandler, Fred Willard, Felicia Day and Martin Starr, to name a few. Like its predecessor, Undeclared deals with the growing pains that go along with trying to figure out who exactly you are, but it handles the issue in typical Apatow fashion, never seeming inauthentic or after-school special-y and always doing it in a way that'll make you grin. —Bonnie Stiernberg
23. Brooklyn Nine-Nine
Original Run: 2013-present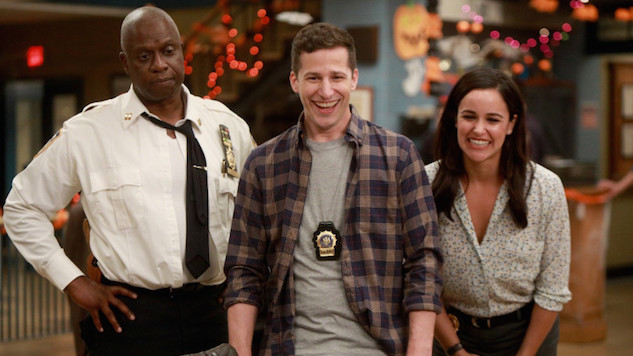 Consistency might not be the most flattering virtue you can ascribe to a sitcom, but consistency is a big part of Brooklyn Nine-Nine's greatness. Week in and week out, Dan Goor and Michael Schur's half-hour cop comedy manages to hit just the right notes without losing its groove. Some episodes hit higher notes than others, and yes, in the series' lifespan, there have in fact been a few off-key episodes intermingled with the others. But when Brooklyn Nine-Nine is good, it's good, and it's good with an impressive regularity. When it's great, it's arguably the best sitcom you'll find on network television, thanks in part to sharp writing, but mostly to an even sharper cast. Consistency is what fuels Brooklyn Nine-Nine's motor, but the characters are the ones steering the ship. The show is enormously diverse in terms of not only gender and ethnicity, but also in terms of comic styles: There's career sad sack Joe Lo Truglio, the stoically hilarious Andre Braugher, king of the clowns Andy Samberg, master of badassery Stephanie Beatriz, and that only covers a little less than half the team. Since Brooklyn Nine-Nine's debut in 2013, each character on the show has developed and grown, and in the process we've come to care about all of them in equal measure. At the top of its game, Brooklyn Nine-Nine harmonizes our attachment to these people with great gags, and occasionally even sharp (if brief) action. There's a lot the series has to offer, in other words, and that just drives home how vital its constancy really is to its success. Never underestimate well-regulated humor. —Andy Crump
22. Enlisted
Original Run: 2014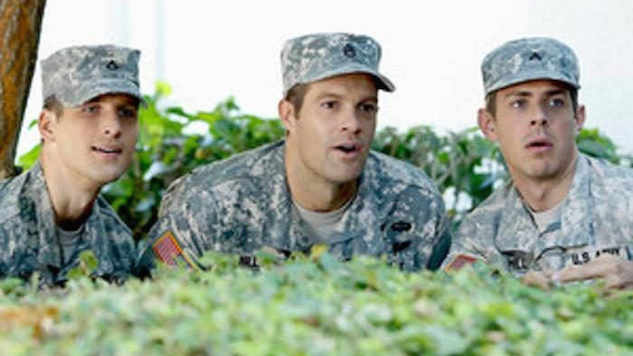 You need only look at the length of the series' original run to know that this poignant comedy was not on nearly long enough. Only 13 episodes aired, but what a glorious 13 episodes they were. Following the lives of the soldiers in the rear detachment at an Army base in Florida, the series tackled everything from post-traumatic stress disorder to what life is like for the families left behind. But mostly it was funny—side-splittingly funny—with great work from Geoff Stults, Chris Lowell and Parker Young as brothers who still have to figure out how to be a family and Keith David as the tough-talking but lovable drill sergeant. With its mix of humor, heart, and current events, Enlisted is easily one of the best comedies of the decade. —Amy Amatangelo
21. Glee
Original Run: 2009-2015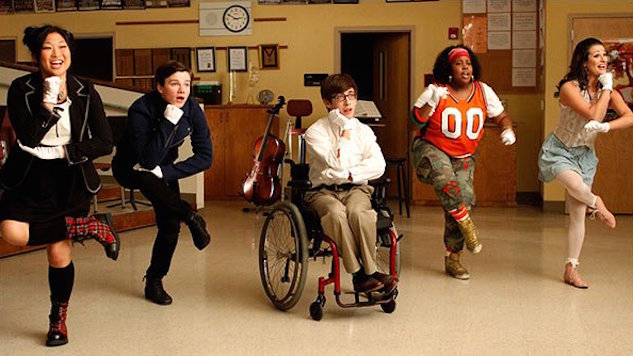 Ryan Murphy isn't exactly known for creating reality-based shows. So no, you didn't go to a high school where the glee club could put together multiple Broadway-level productions, complete with costumes, special effects and elaborate sets, each week. But Murphy understood teens. Glee spoke to the football jock and popular girl who always felt like they were pretending. It spoke to the gay teen who wished he could sing "Single Ladies" on the football field and the overachiever who would settle for nothing less than a Tony-winning career. You didn't have a teacher like Sue Sylvester (Jane Lynch), because she would have been fired. But you definitely had a teacher who terrorized students the way she did. And if you were lucky, you had a teacher who believed in you the way Mr. Schuester (Matthew Morrison) believed in his students. The series could be maddening (you could create a whole show with the characters Glee forgot about) and the plot twists were often ridiculous, but when Glee soared, you never wanted to stop believin'. —Amy Amatangelo
20. Party of Five
Original Run: 1994-2000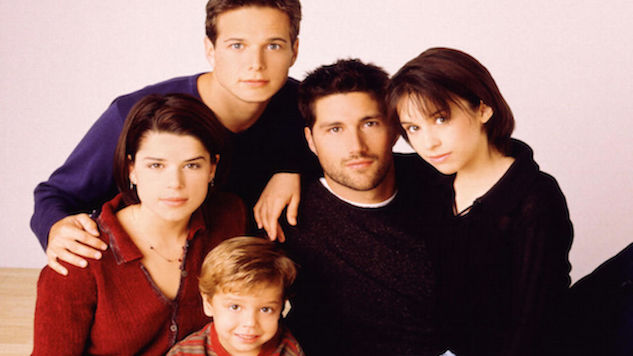 Although it aired at the same time as 90210 and Melrose Place,Party of Five eschewed the camp of its contemporaries in favor of a heartfelt, at times emotionally manipulative, family drama. Five siblings must learn to take care of and raise themselves when their parents are in a fatal car accident (like I said, emotionally manipulative—get your tissues out!). Led by Matthew Fox as the oldest brother, Charlie, and featuring Scott Wolf as teenage brother/resident heartthrob Bailey and Neve Campbell as responsible sister Julia, Party of Five was the This is Us of its day. The series dealt with alcoholism, cancer and domestic violence with grace and reached its primarily teenage/young adult audience by never dumbing down its topics. —Amy Amatangelo
19. The Bernie Mac Show
Original Run: 2001-2006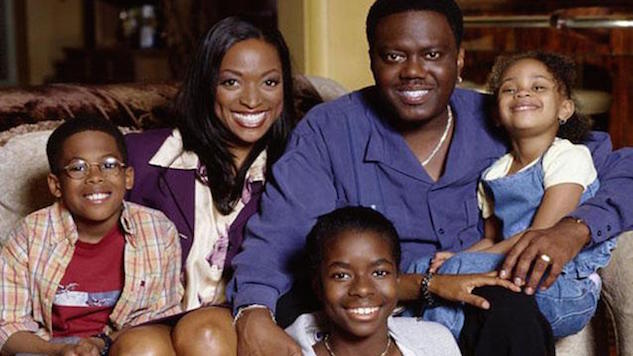 This semi-autobiographical series from the late, great Bernie Mac is one of TV's best family comedies and followed in the long tradition of letting a brilliant stand-up comedian bring his unique brand of humor to the small screen. Bernie suddenly finds himself raising three children when his sister is sent to rehab. The show featured three terrific child actors (a rarity) and Bernie often addressing the television viewing audience as "America." While Bernie talked tough, his love for his nieces and nephew was the prevailing message of the show. —Amy Amatangelo
18. Prison Break
Original Run: 2005-2009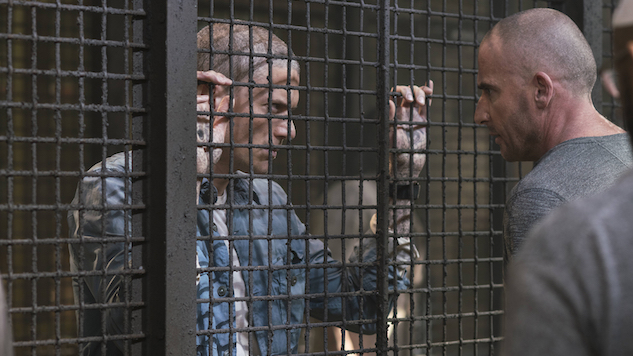 A testosterone-fueled soap opera, the premise of Prison Break was preposterous. Wanting to break his wrongly convicted brother out of prison, Michael Scofield (Wentworth Miller) has his body tattooed with the prison schematics and an elaborate breakout plan. I mean, who among us hasn't done exactly the same thing? But the series thrived because we didn't care that the show was utterly ridiculous: It was so, so, so fun to watch and created nail-biting drama with every outrageous plot twist. —Amy Amatangelo
17. Bob's Burgers
Original Run: 2011-present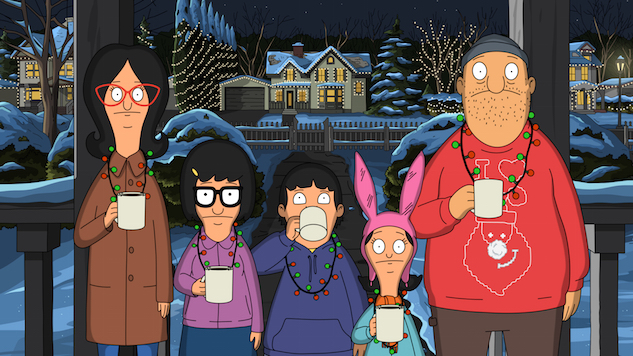 Bob's Burgers, from creator Loren Bouchard, runs the risk of being shoehorned into the middle ground between its brethren: The Simpsons, now more American institution than mere TV program, and Family Guy, the rat-a-tat gag factory devised by Seth MacFarlane. That it nonetheless manages to carve out a distinctive identity—with the Belchers goofily surviving crisis after crisis at the titular diner through a heady brew of whip-smart puns, witty musical numbers, gross-out humor, and real, true kinship—is only surprising if you've never seen it. Once you have, its warm, sentimental streak, so deftly balanced with its zanier elements, is impossible to miss: As Bob (H. Jon Benjamin) says in the Season Two finale, reading a review of the titular diner, "We did have a rather unique and strangely inspiring experience while we were there. This shabby little dive seems to hold a special spot in the dingy town's heart." —Matt Brennan
16. Ally McBeal
Original Run: 1997-2002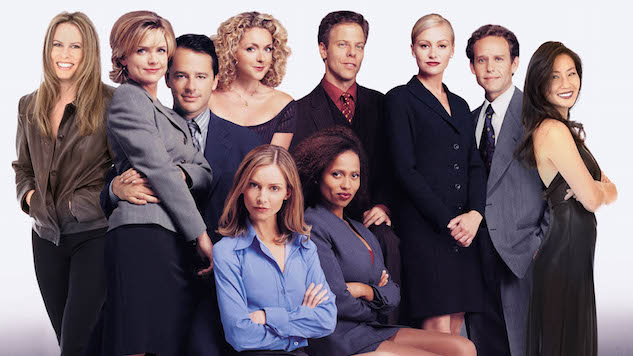 The short skirts. The dancing baby. The fresh bowl. Ostensibly a legal show, Ally McBeal had little to do with actual cases. Instead, the fictional Boston law firm of Cage and Fish was just a playground for the peccadilloes of the exaggerated characters, personified by the optimistic, hallucinatory Ally McBeal (Calista Flockhart). It was a show with little concern for sensible plots; what mattered were the vibrant, offbeat characters and dazzling fantasy sequences. The supporting cast here was extremely strong, from the season anchored by Robert Downey, Jr. (as Ally's boyfriend) to the breakout character of Ling Woo, a star-making vehicle for Lucy Liu. Entertaining for both its jokes and various controversies, Ally McBeal made quite the splash. —Jim Vorel and Amy Amatangelo
15. Living Single
Original Run: 1993-1998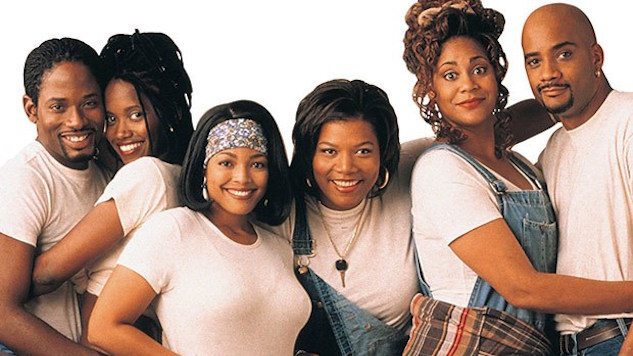 In a '90s kind of world, I'm glad I've got my girls! During an era of several successful black sitcoms, Living Single was the flyest. It remained in the top five as the most-watched African American show during its entire five-year run and eventually knocked Martin out of the No. 1 spot. The beloved show had unforgettable style, unparalleled verbal sparring between Kyle and Max and an opening credit theme song by Queen Latifah that has since become iconic. Yvette Lee Bowser (a producer on A Different World) drew on experiences from her life to create the award-winning show, which followed six single African Americans in their 20s living in a brownstone in Brooklyn, and dealing with their personal and professional lives. Khadijah, Synclaire, Regine, Max, Kyle and Overton's chemistry as a group was comedy perfection, introducing a special kind of humor, personality and heart to network TV that is often sorely missed today. —Ashley Terrell (Photo: Warner Bros. Television Distribution)
14. King of the Hill
Original Run: 1997-2010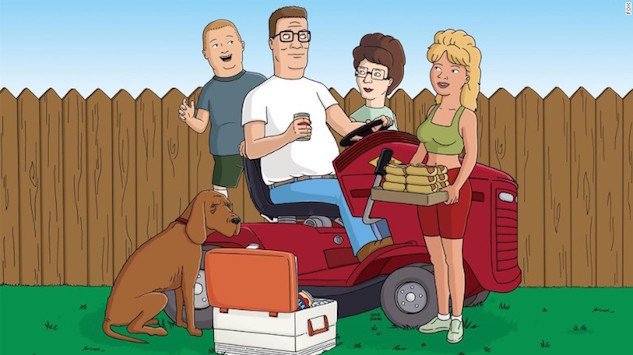 When you really consider the traits and personalities of the characters, one can't help but realize that King of the Hill is distinct among animated shows. Name one other popular, long-running sitcom where the protagonists—people we at least like, if not agree with—are staunchly conservative, mildly redneck individuals. You can't do it, because King of the Hill tapped into an aspect of the American ethos that is often ridiculed and made those characters funny, human everymen. With the possible exception of Peggy (who can be a real pill with few redeeming qualities), the characters on King of the Hill are really decent people, even when they're a little overzealous. But in the end, Hank always fundamentally does the right thing, even if that does involve threats to "kick your ass" on a disturbingly regular basis. —Jim Vorel
13. House
Original Run: 2004-2012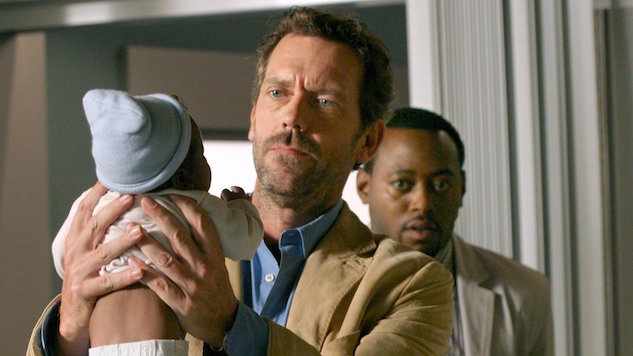 Hugh Laurie shined as the cranky and brilliant titular character who never believed his patients (they always lie) and could solve even the most complex medical cases. The series was the pitch-perfect mix of the case of the week (often introduced in the cold open as some seemingly healthy guest star falls ill) with ongoing story arcs which followed the will-they-won't-they romance of House and Dr. Lisa Cuddy (Lisa Edelstein), the lives of House's often randy interns and the long-running bromance between House and his best friend Wilson (Robert Sean Leonard). It's a winning TV prescription playing out today on ABC's The Good Doctor, which is produced by House creator David Shore. —Amy Amatangelo
12. The Tracey Ullman Show
Original Run:1987-1990

America was first introduced to Ullman's brilliance in this sketch comedy show. A variety show in the truest sense of the word (Ullman sang! She danced! She did funny characters!), this series was the second ever for Fox and also featured the cartoons of a little family you may have heard of: The Simpsons. —Amy Amatangelo
11. 24
Original Run: 2001-2010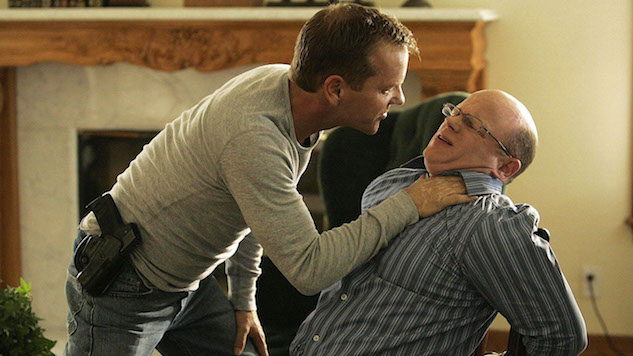 It can be hard to recommend 24, the style and spirit of which, with its split screens and ticking clocks, suggest nostalgia for a moment in which the ends were seen—on TV as in government—to justify the means. Of course, this destructive moral calculus was no more convincing in November 2001, when 24 debuted, than it is now: Robert Cochran and Joel Surnow's counterterrorism thriller may seem outdated, but prescient critics recognized from the start that its treatment of torture, among other topics, reflected a discomfiting willingness to sacrifice our values at the altar of expedience. This isn't to suggest that 24 never manufactured superb television—I remain staunch in the belief that Jean Smart's performance as unstable First Lady Martha Logan, in the series' fifth season, is one of TV's finest, opening with camp and ripening into courage—or to deny that I, too, once found it wildly entertaining. (Ages ago, before I had my wisdom teeth removed, I rented a season's worth of DVDs at Blockbuster and devoured them in a single, painkiller-fueled weekend. It was glorious.) It's simply to admit that 24 niggles, and to suggest that this is why it remains worth seeing: When cultural historians reflect on America in the first years of the 21st century, 24, in particular the damaged patriotism of Kiefer Sutherland's unforgettable Jack Bauer, will likely be a primary source. —Matt Brennan
10. The O.C.
Original Run: 2003-2007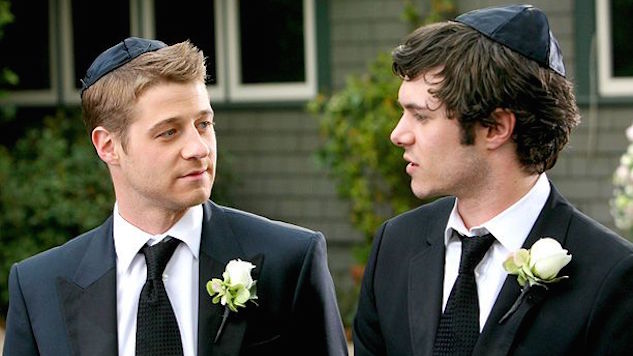 Welcome to The O.C., bitch. This Fox teen soap simultaneously celebrated and mocked the genre it brought back to life in the mid-2000s. Full of inside jokes, yet featuring a compulsively watchable story of two boys who become unlikely best friends and the girls who love them, the series quickly became can't-miss television. The show also helped popularize several acts—like Death Cab for Cutie, Modest Mouse and The Killers—among a whole generation of high-schoolers, thanks to creator Josh Schwartz and music supervisor Alexandra Patsavas. —Shaina Pearlman and Amy Amatangelo
9. Futurama
Original Run: 1999-2003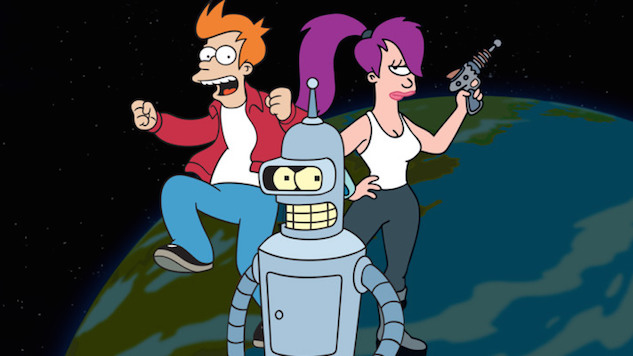 Totally underappreciated in its original run, which just caught the tail end of the 1990s, one gets the sense that Futurama at first suffered from misplaced expectations. Knowing it was coming from Matt Groening, perhaps people expected a futuristic version of The Simpsons, but Futurama is fundamentally different in quite a few aspects. Although it was similar in its satirical lampooning of modern (or futuristic) daily life and media, it was also capable of being surprisingly—even shockingly—emotional. Just ask anyone who remembers the end of "Jurassic Bark" or "The Luck of the Fryrish," among other episodes. Likewise, its self-contained continuity was unlike almost every other animated sitcom, with events unfolding in both its first and second run on TV that fundamentally affected the viewer's perception of earlier plot points. It's now rightly recognized as one of the best animated comedies ever made. —Jim Vorel
8. Malcolm in the Middle
Original Run: 2000-2006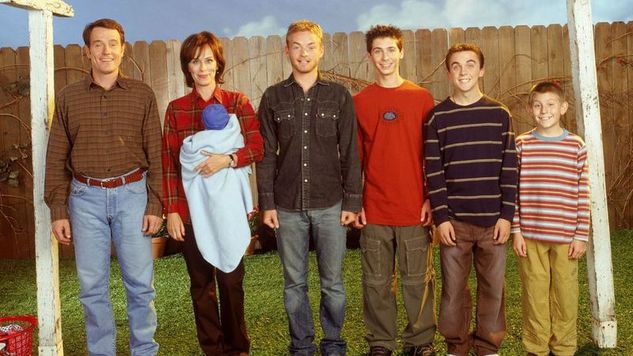 Smart kids. They're just like us! Title character Malcolm (Frankie Muniz) is the gifted middle child who doesn't love being labeled (shudder!) "smart." While he deals with classmates who just don't understand, his mother, Lois (Jane Kaczmarek), and father, Hal (Bryan Cranston), raise four (and eventually five) particularly unruly, rambunctious boys. It's now commonplace for a character to break the fourth wall and talk directly to the audience, but Malcolm was one of the pioneers of this storytelling device, with the charming Muniz constantly chatting with the camera. He brought a terrific everyman quality to his performance. Malcolm's honest commentary brought viewers right into his harried home, and we never wanted to leave. —Amy Amatangelo
7. Firefly
Original Run: 2002-2003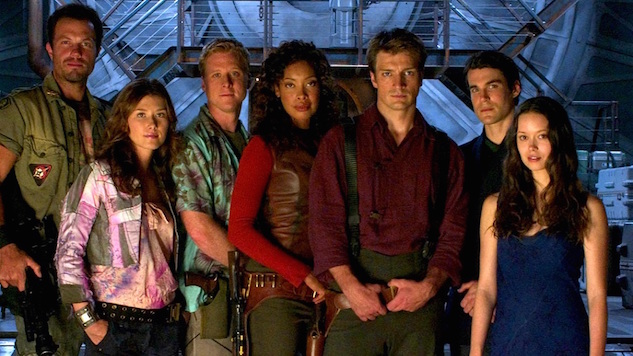 Leave it to Joss Whedon to dream up a space show without aliens. The smart writing he brought to Buffy turned the universe into one big frontier, where those who didn't conform to authoritarian rule were forced to eke out their livings among outlying planets where the long arm of the law couldn't follow. Watch the way-too-short-lived series in full before finishing with its feature-length film, Serenity. —Josh Jackson
6. American Idol
Original Run: 2002-2016

First of all, we can thank this granddaddy of reality competition shows for giving us Kelly Clarkson. Clarkson was the first and still the most successful winner of American Idol. The show had the right formula of happy encouraging host (Ryan Seacrest), judges with personality (cranky Simon Cowell, perky Paula Abdul) and contestants with talent and (for the most part) charisma. We didn't see any backstage shenanigans, either: It was all about the performances, dawg. The series spawned several copycats (most notably The Voice), but there was only one American Idol. Fewer than two years after its grand goodbye, ABC is bringing the series back next year. But it's doubtful they can recreate the magic of Idol's early run. —Amy Amatangelo
5. In Living Color
Original Run: 1990-1994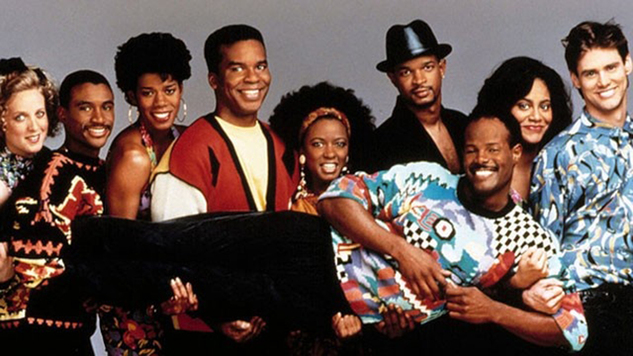 Created by Keenan and Damon Wayans, In Living Color offered an alternative to sketch comedy shows such as Saturday Night Live, whose casts have always had a tendency to feature "one black guy." From launching a young Jim Carrey to the musical acts (Tupac Shakur, Mary J. Blige, Public Enemy) to the dance team—which featured a young, unknown Jennifer Lopez—to the hilarious skits that still resonate today (Homey the Clown, White, White, Baby), In Living Color remains one of the most significant sketch shows in the history of the medium. —Jim Vorel
4. Beverly Hills 90210
Original Run: 1990-2000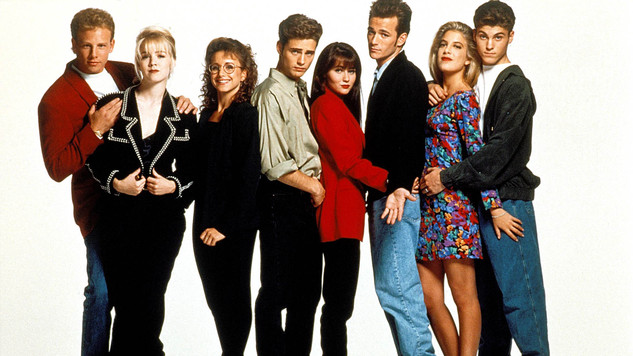 We know what you're thinking: 90210 is ranked too high on this list. But 17 years after the Peach Pit gang left the airwaves, it's easy to forget how influential this Aaron Spelling drama was. Now you may remember the sideburns, the catchphrases and the mall stampedes. But 90210 was a pioneer. Without it, we would have no Dawson's Creek, The O.C., Gossip Girl, or countless other teen soaps. Now we take for granted that producers will want to create dramas about high school life. But that wasn't always the case. Spelling tapped into something—high school is a soap opera, and everything about it seems larger than life at the time. Who you'll go to prom with is a huge deal. So is having sex for the first time. And fighting with your best friend. And having your parents not like your boyfriend. The show was couched in the glamour of Beverly Hills, but the series tackled every single issue adolescents face regardless of their backgrounds. Eating disorders, drug use, abusive boyfriends, suicide, pregnancy scares—you name it, Spelling and showrunner Darren Star shied away from nothing, pushing the network executives and sensors to the edge. My love for this show is endless. 90210 ended after a decade-long run, but I would have watched those kids right into their Golden Girls years. —Amy Amatangelo
3. Arrested Development
Original Run: 2003-2006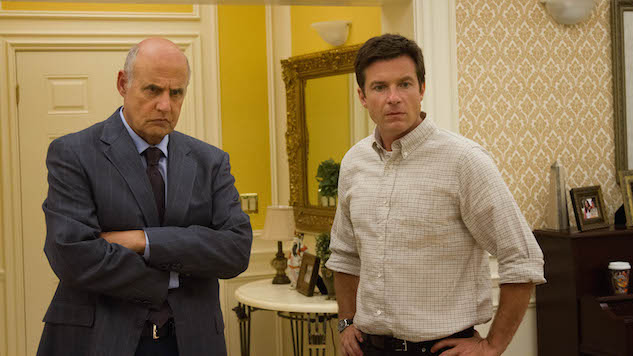 Mitch Hurwitz's sitcom about a "wealthy family who lost everything and the one son who had no choice but to keep them all together" packed a whole lot of awesome into three short seasons. How much awesome? Well, there was the chicken dance, for starters. And Franklin's "It's Not Easy Being White." There was Ron Howard's spot-on narration, and Tobias Funke's Blue Man ambitions. There was Mrs. Featherbottom and Charlize Theron as Rita, Michael Bluth's mentally challenged love interest. Not since Seinfeld has a comic storyline been so perfectly constructed, with every loose thread tying so perfectly into the next act. Arrested Development took self-referencing postmodernism to an absurdist extreme, jumping shark after shark, but that was the point. They even brought on the original shark-jumper—Henry Winkler—as the family lawyer. And when he was replaced, naturally, it was by Scott Baio. Each of the Bluth family members was among the best characters on television, and Jason Bateman played a brilliant straight man to them all. And after years of rumors, the show returned to Netflix for a fourth season—different in both construction and tone, but nevertheless, a gift to fans who had to say goodbye to the Bluths all too soon. —Josh Jackson
2. The X-Files
Original Run: 1993-2002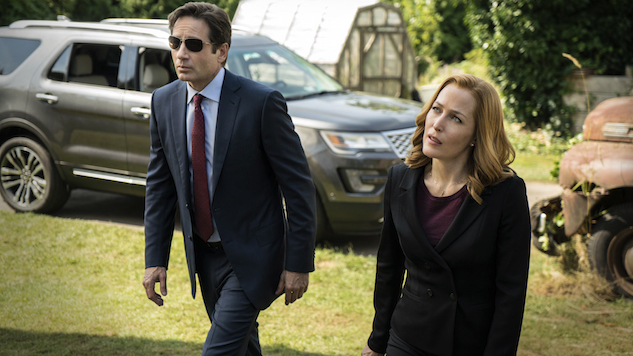 Today, after more than 200 episodes, two feature films, a spinoff and two-plus decades of history, being an X-Files fan is a lot like being a fan of a long-running comic book. Namely, there are peaks and valleys in writing quality, the continuity becomes a convoluted mess if you stop to think about it for even a second, and—in spite of whatever monumental changes occur—the story always seems to revert back to a certain status quo. And yet there's no question that what initially started as creator Chris Carter's take on Kolchak: The Night Stalker has since become an indelible cornerstone in the history of television. Long before the likes of Buffy or Lost, The X-Files legitimatized the viability of serialized genre storytelling. Alongside stand-alone case episodes, the series incorporated ongoing arcs involving vast government conspiracies, alien invasions and the mystery surrounding a missing loved one. Perhaps more impressive than its long-term thinking, however, was the flexible tone the creative team established as a template for its various installments. Episodes could be scary, funny, surreal, emotional—sometimes all in the same hour. In the world of The X-Files, a horror-filled hour centered on deformed cannibals could fit right alongside a hilarious take on Cops. Writing and directing aside, what really tied everything together and made it pop was the legendary chemistry between David Duchovny's Fox Mulder and Gillian Anderson's Dana Scully. At the risk of courting controversy, those who describe the pair's dynamic as a simple "will they, won't they?" are being somewhat reductive. What Mulder and Scully had was more than sexual tension; it was a loving and respectful partnership of two intelligent individuals whose differing attributes perfectly complemented one another. It assured us that, despite all the monsters and aliens at play, there was an inherent humanity rooted firmly at the show's center. —Mark Rozeman
1. The Simpsons
Original Run: 1989-present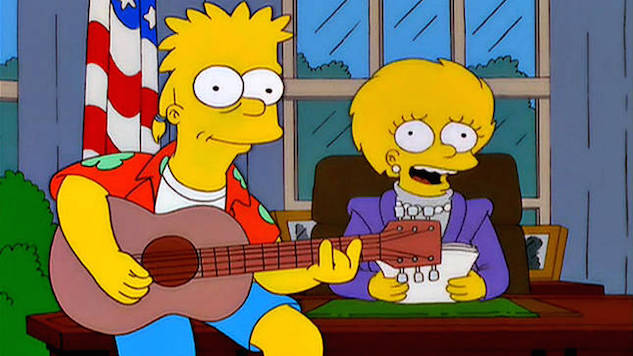 At its creative peak in the mid-1990s, there was no better-written show on TV—the joke density alone is absolutely incredible. Go back and watch an episode like part one of "Who Shot Mr. Burns?" from 1995 and the thing one can't help but notice is how insanely fast everything moves—there's literally a joke every few seconds, most of them brilliant. Every type of humor is present, from the ubiquitous pop culture references to self-referential parody, slapstick, wordplay and simply silly, iconic characters. Really, what TV character has been quoted more times since the early 1990s than Homer Simpson? How many of us can recite entire passages or episodes? With the show's reruns on FXX, there's never been an easier time to revisit its record-breaking run. The Simpsons was the finest show of the 1990s, and though its more recent seasons don't reach quite the same heights, it remains as relevant as ever, from its ability to predict the future (the show knew Trump would be president long before we did) to its take-no-prisoners satire of those in Trump's orbit (sorry, Kellyanne). —Jim Vorel and Amy Amatangelo