Potential Suspects Arrested Following Attack Against Jussie Smollett
Photo by Gabriel Olsen/Getty
TV
News
Jussie Smollett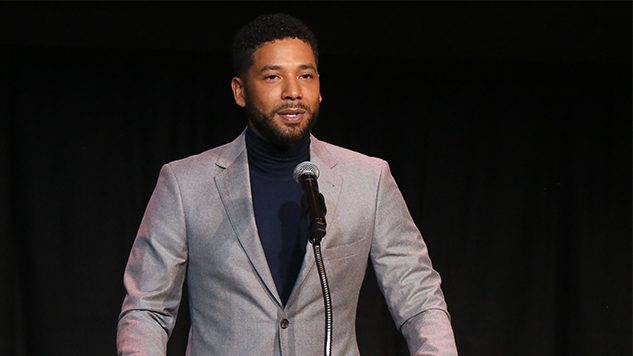 Two potential suspects were arrested Friday in connection with the late-January attack against Empire's Jussie Smollett. Chicago police noted the two people in question "have a relationship with [Jussie]," as per ABC News. According to one law enforcement official familiar with the investigation, one of the suspects has appeared on Empire.
"Police can detain the potential suspects for an additional 24 hours past the 48-hour holding period under special circumstances, but it must go through the prosecutors office and has to be clear process," the police further stated.
In regards to the two suspects, whom the police previously confirmed were "persons of interest" on Thursday, the Chicago PD explained: "Detectives have probable cause that they may have been involved in an alleged crime, and we are working to corroborate the allegations and investigative timeline as our investigation continues."
The police also denied unverified recent reports that the attack was faked.
"While we haven't found any video documenting the alleged attack, there is also no evidence to say that this is a hoax. The alleged victim [Smollett] is being cooperative at this time and continues to be treated as a victim, not a suspect," they stated.
The two suspects, who are U.S. citizens of Nigerian descent, were stopped by police at the O'Hare Airport on Wednesday.
Gloria Schmidt, the two suspects' attorney, told CBS News, "When they first learned about what happened to him they were horrified. This is someone they know. This is someone they've worked with, so they don't want to see somebody go through that."