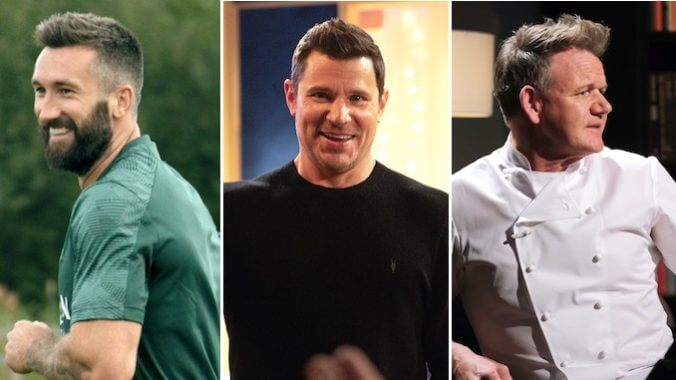 Reality TV gets a bad rap. That's right, I said it. Again. The genre may not be viewed in the same light as prestige TV, but fans of living vicariously through the actions or misdeeds of others are in for a treat during the final months of 2023 anyway.
With the writers and actors strikes dragging on, reality programming will be filling up more lineups than ever this fall. Every network and streamer broke their glass case marked "Use Only in Case of a Prolonged Strike" months ago, and the reality TV deluge is about to hit. 
To be sure, there will be some reality duds this fall, but I'm here to separate the wheat from the chaff. The 10 shows listed here are the creme de la creme of the fall reality TV schedule. A blend of old favorites, shows with unique twists, and series with concepts that could potentially break the internet make this a list that's sure to offer something for every type of TV viewer. 

Welcome to Wrexham
Network: FX (Streaming on Hulu)
Premiere Date: September 12
Few series demonstrate the power of reality TV better than Welcome to Wrexham. The surprisingly heartwarming story of two Hollywood actors buying a fifth tier Welsh soccer club sounds like a bizarre storyline from Ted Lasso. However, this unique series ended up being one of the surprise hits of 2022. The docuseries returns for a second season with Wrexham Dragons team owners Ryan Reynolds and Rob McElhenney greeting King Charles, recovering from last season's painful playoff elimination, and a battle with a new rival for promotion. 
---
Wrestlers
Network: Netflix
Premiere Date: September 13
Wrestlers is the pro wrestling version of Welcome to Wrexham, with touches of the Starz wrestling drama Heels starring Stephen Amell thrown in for good measure. This new reality series offers a detailed look at the real life regional wrestling gym Ohio Valley Wrestling, whose alums include John Cena, Brock Lesnar, and Dave Bautista. I have watched the first two episodes, and it's a fascinating examination of lower tier athletes desperately chasing their dreams, the diehard fans who love them, and a struggling ownership group. Sound familiar?
---
Love is Blind 
Network: Netflix
Premiere Date: September 22
The Nick and Vanessa Lachey-hosted series returns for its fifth season and continues to make The Bachelor look as wholesome as a glass of warm milk by comparison. Despite a seemingly sweet premise (Can you truly fall in love with someone sight unseen?), Love is Blind has always been loaded with shady moments. From Shake asking women what they weigh in the pods and later comparing his fiance Deepti to his aunt, Jessica (aka Messica) constantly and drunkenly embarrassing herself, and Andrew using eyedrops to make it look like he's crying after getting dumped, Love is Blind is the kind of dating series that's cringe-inducing yet also allows you to laugh at attractive people doing moronic things. 
---
Below Deck Mediterranean
Network: Bravo
Premiere Date: September 25
Bravo has done a great job of turning the Below Deck franchise into a year-round series with one iteration airing immediately after another, and that's just fine by me. This fall it's Below Deck Med's turn, with the Captain Sandy-led crew sailing into its eighth season. Also returning are Season 7 stews Natalya and Kyle, who are now taking orders from new chief stew Tumi, who BD fans may remember as a second stew from Below Deck Down Under. Looking to shake things up is another recognizable face, deckhand Luka, who made his debut in the most recent season of Down Under. A bit of a ladies man who looks like the younger brother of James Franco, Luca is sure to bring the drama.  
---
Kitchen Nightmares
Network: Fox
Premiere Date: September 25
After an almost 10-year hiatus, Gordon Ramsay returns for an eighth season of Kitchen Nightmares. The series, which features Ramsay spending a week with a failing restaurant in an attempt to revive the business, has been sorely missed by TV aficionados who love watching inept business owners being taken down a peg. Some of the wildest Gordo zingers: "You added so much salt and pepper I can hear the dish singing 'Push It'," "It looks like the inside of my grandad's underpants," and "It looks like Barbie's vomit."  
---
Survivor
Network: CBS
Premiere Date: September 27
The greatest reality series of all-time returns for its 45th season with a new cast of characters looking to outwit, outplay, and outlast each other for 26 days while stranded on an island in the middle of Fiji. What can fans expect this season? The return of insurance adjuster Bruce Perreault, who lasted only 12 hours on Survivor 44 after suffering a head injury during the opening challenge. You'll also see plenty of blindsides, torch snuffing, and Jeff Probst wearing Survivor hats in a myriad of colors.
---
The Amazing Race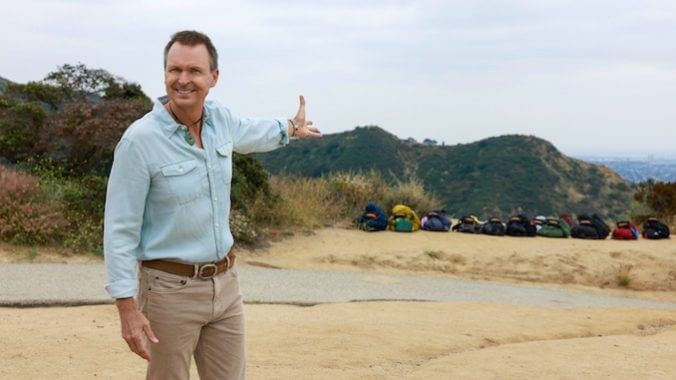 Network: CBS
Premiere Date: September 27
The 35th season of The Amazing Race looks to be a strong one. It's the first time 13 teams will compete, the first time the show visits Slovenia (birthplace of Melania Trump), and it's the first time every episode will be 90 minutes long, just like the new season of Survivor. The series is also bringing back commercial travel, the Express Pass, and a twist on U-Turns.
---
The Golden Bachelor
Network: ABC
Premiere Date: September 28
I used to be a die-hard Bachelor/Bachelorette fan, but the show lost its luster years ago. That said, this new take on an old (no pun intended) standby is intriguing. The Golden Bachelor is 72-year-old Gerry Turner who has 22 women ranging in age from 60 to 75 vying for his affections. Everybody loves senior citizens, unless you're driving behind one, so this could be exactly the twist this long-running franchise has needed. 
---
House of Villains
Network: E!/Bravo/SYFY/USA
Premiere Date: October 12
If there's a reality show to hate-watch this fall it's House of Villains, hosted by a true-to-form Joel McHale. Ten reality stars known for their villainous ways compete each week in battle royale challenges that test their mental, physical, and emotional strength. Bad guys against bad guys sounds like a winning combination. While I'd love for every one of the 10 to get their comeuppance, I'd be overjoyed to see Johnny Bananas (The Challenge) and Shake (Love is Blind) fail miserably.
---
Squid Game: The Challenge
Network: Netflix
Premiere Date: November
Not much is known about this new reality series based on the South Korean TV drama where contestants risk their lives for cash while playing simple games, not even the exact release date. What we do know is that, just like the hit scripted Netflix series it's based on, 456 players will compete to win $4.56 million dollars, the largest cash prize in reality TV history. Hopefully no one has to die to earn it. 
---
Terry Terrones is a Television Critics Association and Critics Choice Association member, licensed drone pilot, and aspiring hand model. When he's not applying for Survivor for the umpteenth time, you can find him hiking in the mountains of Colorado. You can follow him on Twitter @terryterrones.
For all the latest TV news, reviews, lists and features, follow @Paste_TV.