Watch the Full Trailer for Marvel's Hotly Anticipated Luke Cage
Images via Netflix/YouTube
TV
Video
Luke Cage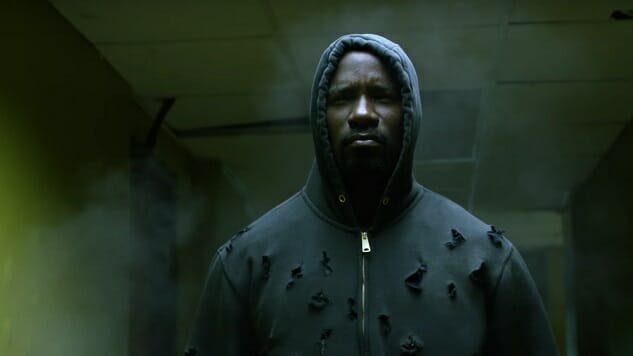 Luke Cage is the hero we need. Netflix has released the show's second full trailer, and it's pretty much perfect. Set to an amazing soundtrack, including Nas' "Made You Look," we watch Cage as he deals with the responsibilities of being a hero, and reckons with what he may have to give up. There's a threat looming over Harlem, and Cage may be the only one with the skills to stop it.
The "Streets Trailer" also gives us glimpses of Mahershala Ali, Simone Missick, Rosario Dawson (who's shown up in both Daredevil and Jessica Jones) and Alfre Woodard. Ali will play the show's major antagonist, and it looks like he's been given a ton of scenery and dialogue to chew on. Woodard plays Ali's character's partner in crime, and what a pair they look to be. Method Man even makes a comical cameo at the end of the clip.
Luke Cage is coming to Netflix this Friday, Sept. 30. It's the third Netflix show from Marvel, following Daredevil and Jessica Jones. Luke Cage has a distinctly unique vibe, though, at least based on the trailer. We'll see whether it can keep it up when the show actually premieres. Until then, check out the show's first trailer here, and watch its latest above.