The Case Continues in Making a Murderer Part Two, Coming to Netflix in October
"The convictions were only the beginning"
Image via Netflix
TV
News
Making a Murderer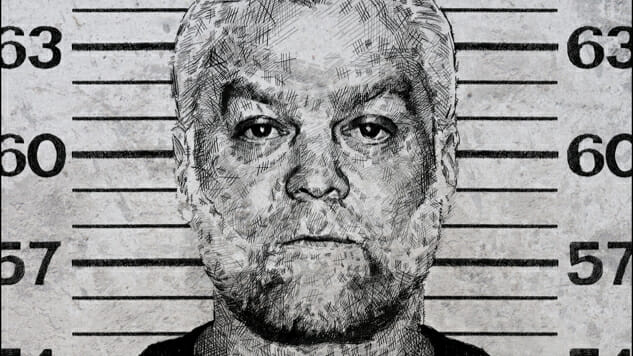 The much-anticipated next chapter of Netflix's mesmerizing true-crime docuseries Making a Murderer is coming soon: Making a Murderer Part Two debuts on Friday, Oct. 19, the streamer revealed Tuesday. (Maybe don't make any plans that weekend.)
Making a Murderer's 10-episode second installment finds Emmy-winning executive producers, writers and directors Laura Ricciardi and Moira Demos returning to Manitowoc County, Wis., where they go deep behind the scenes of the astonishing case of convicted murderer Steven Avery. Part Two "provides an in-depth look at the high-stakes post-conviction process, exploring the emotional toll the process takes on all involved," per a Netflix press release.
Key players in said post-conviction process include Avery's attorney Kathleen Zellner, who "tirelessly works the case and uncovers unexpected evidence about what may have happened to Teresa Halbach, and about how and why the jury convicted Steven of her murder," as well as the attorneys for Avery's co-defendant and nephew Brendan Dassey, Laura Nirider and Steven Drizin, who "fight in federal court to prove their client's confession was involuntary, a fight that could take Brendan's case all the way to the U.S. Supreme Court."
"Steven and Brendan, their families and their legal and investigative teams have once again graciously granted us access, giving us a window into the complex web of American criminal justice," said Ricciardi and Demos in a statement. "Building on Part 1, which documented the experience of the accused, in Part 2, we have chronicled the experience of the convicted and imprisoned, two men each serving life sentences for crimes they maintain they did not commit. We are thrilled to be able to share this new phase of the journey with viewers."
See Netflix's date reveal teaser for Making a Murderer Part Two below.
.@MakingAMurderer Part 2 premieres October 19 pic.twitter.com/dL1Ob8eD5E

— Netflix US (@netflix) September 25, 2018