Paste's Power Rankings: The 10 Best Shows on TV Right Now
Week of 12/10/2018
Header photo: Colleen Hayes/NBC
TV
Lists
power rankings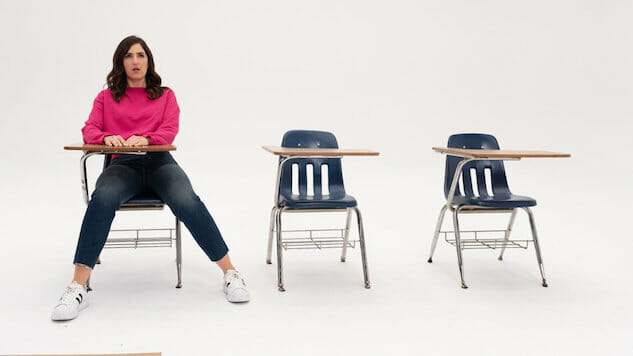 It's the penultimate Power Rankings of 2018, and TV's been a flurry of fall finales—including the one atop this week's list. But that doesn't mean there's nothing new under the sun, as two late-breaking season premieres also appear below, and a pair of long-running series take advantage of the thinner field to leap into the top 10 for the first time in ages. So, set aside the holiday shopping list and kick up your feet a minute with one of the titles below—there's something for every taste. You deserve it!
The rules for this list are simple: Any series on TV qualifies, whether it's a comedy, drama, news program, animated series, variety show or sports event. It can be on a network, basic cable, premium channel, Netflix, Amazon, Hulu, YouTube or whatever you can stream on your smart TV, as long as a new episode was made available the previous week—or, in the case of shows released all at once, it has to have been released within the previous six weeks.
The voting panel is comprised of Paste editors and TV writers with a pretty broad range of tastes. We're merciless: a bad episode can knock you right off this list, as much good TV is available right now.
Honorable Mentions:
Arrow/The Flash/Supergirl/DC's Legends of Tomorrow, Dirty John, Outlander
10. Homecoming
Network: Amazon Prime Video
Last Week's Ranking: 9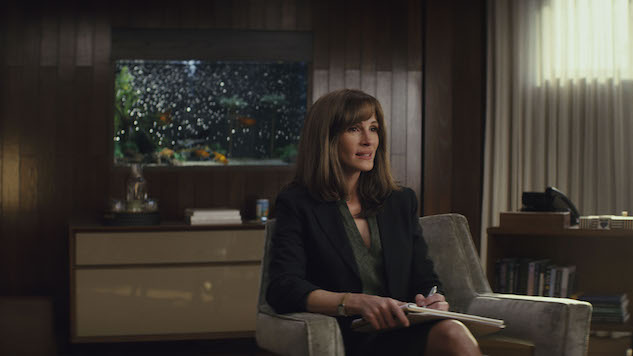 Walter Cruz (Stephan James) is a young veteran who, along with his friend Shrier (Jeremy Allen White) and a few dozen more, has checked into the Homecoming facility to help adjust to civilian life. And it's weird. Things are off, but we can't really put our fingers on why. We also meet Julia Roberts' Heidi Bergman, Walter's caseworker, who immediately appeals to our need for stability—until we realize, thanks to a multi-year flash forward where she's working as a waitress with only fuzzy memories of Homecoming, that she's not stable at all. What the hell happened between now and then? And, wait, what exactly was going on then, anyways? Directed by Mr. Robot's Sam Esmail, Amazon Prime's Homecoming is a blessed 10 half-hour episodes. That alone should be enough to get you in the door. What will keep you there is a stunning story of purpose, justice, and the work ethic that powers both the evil of America and the forces trying to save it. You will be sucked into one of the year's most compelling mysteries. —Jacob Oller (Photo: Tod Campbell/Amazon Prime Video)
9. Sally4Ever
Network: HBO
Last Week's Ranking: 8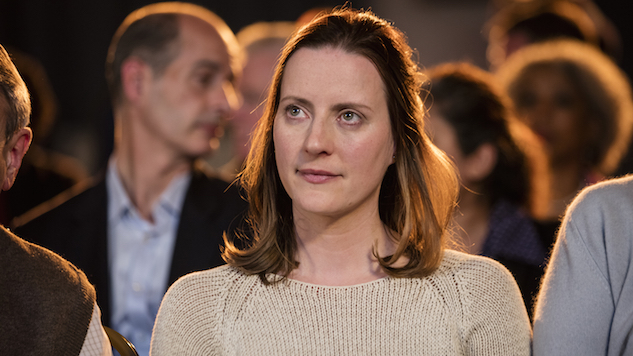 Sally4Ever might be the funniest TV series of 2018. I realize that's a bold statement to make for any series, especially this early into its existence, but when it comes to the work of comedy writer/director/actress Julia Davis, it's best not to bet against her. From Human Remains to Nighty Night to the original version of Camping, Davis' approach to comedy—through the lens of humanity's much less flattering sides—is always dreadfully funny. Just as It's Always Sunny in Philadelphia's 13th season somehow ended with one of the most poignant, emotionally affecting sitcom moments of all time, Sally4Ever is a comedy that says nothing can ever truly be poignant, because all people are terrible. Every single one of them. (It's a sentiment that means her comedy isn't exactly for everyone.) Basically, it's the opposite of The Good Place: Nothing's sacred to Julia Davis, even when the characters she writes—especially the ones she plays, like Emma here—somehow think every dumb thing they say and do is. —LaToya Ferguson (Photo: Courtesy of Sky)
8. RWBY
Network: Rooster Teeth
Last Week's Ranking: Not ranked

Who needs distribution? Now on its sixth season, RWBY is only available to watch on the website of its production company, RoosterTeeth.com. Then again, I'm not sure my 14-year-old son has ever bothered to try to find a show on network television or even our cable package. And I wouldn't know about the American anime-style show without him. But RWBY, whose episodes range from about 10 to 25 minutes, is beautifully animated with an epic story, countless richly developed characters, abundant humor and pathos. This season has seen the lore behind the world of Remnant more fully fleshed out, as we learn the truth behind its most powerful villain and Ruby and her friends realize exactly what they're up against. The series has become a unique phenomenon, spawning spin-off videos, merch and thousands of cosplay costumes. But that all just speaks to the quality of the storytelling. —Josh Jackson
7. Counterpart
Network: Starz
Last Week's Ranking: Ineligible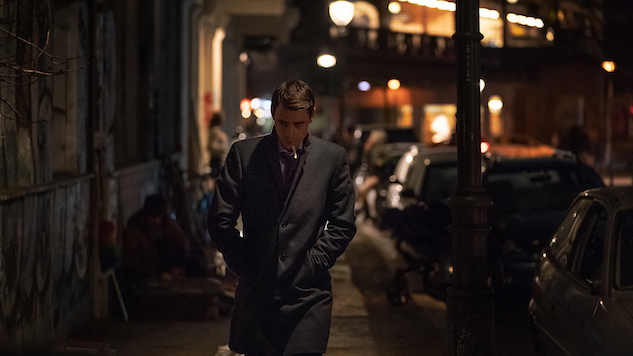 One of the most complicated and beautiful spy shows on TV returned for its second season on Sunday, continuing to ask its Orwellian question: Which is more important, your country or your spouse? Harry Lloyd's Peter Quayle, still riddled with guilt that his boss (Ulrich Thomsen) went down for the actions done by his purported wife (Nazanin Boniadi), personifies this debate. But the Cold War-style series also reflects our current political and cultural debate on immigration. After last season's terrorist attack by some of the clones from the other world, we now find that people from the other side who crossed over to live and work amongst us in peace have been jailed—nevermind that some, we assume, are good people. —Whitney Friedlander (Photo: Starz)
6. The Daily Show with Trevor Noah
Network: Comedy Central
Last Week's Ranking: Not ranked

In a television landscape so perennially full of new, shiny, good offerings, a comedy workhorse like The Daily Show with Trevor Noah—the only show, aside from Jeopardy, that is appointment viewing in my house—has little hope of making it onto a list like this. But while The Daily Show is always good, last week it finally had the chance to rise to the level of notable, starting as it did with Monday's "Self Deportation Edition" episode, in which Trevor traveled home to South Africa for the 2018 Global Citizen Festival and interviewed both Usher (cool) and his own Gogo, who readers of Born a Crime will recognize as the no-nonsense grandmother who helped raise him (much cooler), and ending as it did with three straight days of Trevor silenced by laryngitis, his team of correspondents jumping in to quite literally play his part from segment to segment, as Trevor gleefully pantomimed alongside them.
This latter experiment wasn't perfect immediately—they added a voice app to Trevor's phone on the second day, and shifted the interview from the correspondents' shoulders to that app after the first charmingly awkward interview with Anderson Paak on Tuesday flopped—but that stumbling was good. Watching a comfortably funny show like The Daily Show, a show that doesn't really need to strive for new heights most of the time, have to work through creative problems in real time wasn't just fun, but a reminder of the hard work, talent and general unselfishness that show has running through its veins—just one look at Trevor's delight when his correspondents nailed jokes that were ostensibly written for him, and you can see what a solid team they all are. And while they all visibly are a team, that week of co-anchoring gave each one of Trevor's correspondents a chance to kill their soft auditions for any possible future anchor roles they might want to pursue, on TDS or elsewhere. Watch out, late night: The Daily Show team is coming for you. —Alexis Gunderson
5. Escape at Dannemora
Network: Showtime
Last Week's Ranking: 3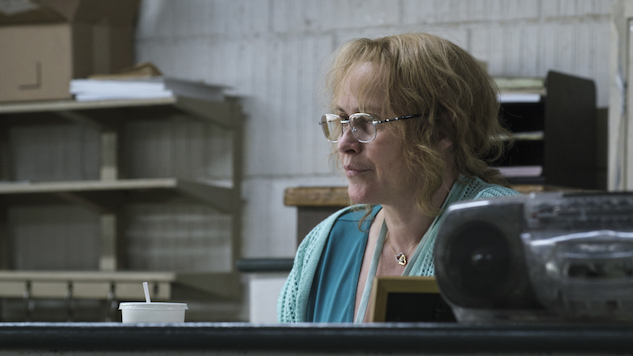 In the summer of 2015, two inmates escaped a prison in upstate New York, aided by an employee they were both sleeping with. The story was instantly tantalizing and captivating. After all, lust and deceit are the foundation of many a TV series, and a prison ménage à trois is a story begging to be told. Imagine what the Hallmark Channel or Lifetime would do with this story. Thankfully, executive producer and director Ben Stiller took it on instead. His version of Richard Matt (Benicio del Toro) and David Sweat (Paul Dano) tunneling their way out of Clinton Correctional Facility with the help of tailor shop supervisor Tilly Mitchell (the transfixing Patricia Arquette) is harrowing, realistic, bleak and depressing. This prison break isn't Prison Break. —Amy Amatangelo (Photo: Chris Saunders/SHOWTIME)
4. Crazy Ex-Girlfriend
Network: The CW
Last Week's Ranking:

Of all the feats of derring-do Crazy Ex-Girlfriend has pulled off in 50-plus episodes on the air—a winking theme song that changes each season, for instance, or an arc about borderline personality disorder that culminates in a Swimfan-inspired, non-musical classic—its fall finale, "I'm Not the Person I Used to Be," might feature the most daring yet. Casting Skylar Astin in the role of Rebecca's (Rachel Bloom) old flame, Greg Serrano (formerly played by Santino Fontana), the series reaches a winking, self-referential zenith, with "spring" equated to Season Two and Valentine's Day teased as the occasion of next year's grand finale. But for all the gags by which it braces us against its own kooky humor, Crazy Ex-Girlfriend also uses the lovers' re-acquaintance, and its high-school reunion setting, to remind us that it's possible—but never easy—to write another ending. "The only way Greg would ever be my 'meant-to-be' is if we were in some sort of sci-fi, weird, parallel, alternate universe where he was just a completely different person." The magic of television, and of personal growth, is that the "alternate universe" is yours to make. —Matt Brennan
3. My Brilliant Friend
Network: HBO
Last Week's Ranking: 4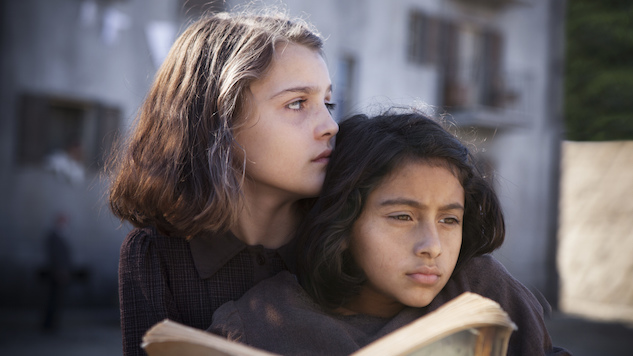 Arguably, the full sense of a novel like Elena Ferrante's My Brilliant Friend cannot fully be translated to the screen, but HBO's new series certainly nails its sensibility. A wise, tense, layered anatomy of an influential friendship, it follows Elena Greco (Margherita Mazzucco in childhood; Elisa Del Genio as a teenager) and Lila Cerullo (Ludovica Nasti and Gaia Girace) through working-class 1950s Naples, exploring education and class mobility, sexual coming of age, violence and oppression, competition and jealousy, admiration and love. Lingering pacing and beautifully rendered period detail will interest fans of the book as well as those unfamiliar with it. And if you happened not to spend part of your childhood bewitched by a weird, precocious, possibly slightly dangerous friend, this is a pretty strong example of what it feels like. —Amy Glynn (Photo: Eduardo Castaldo/HBO)
2. The Marvelous Mrs. Maisel
Network: Amazon Prime Video
Last Week's Ranking: Ineligible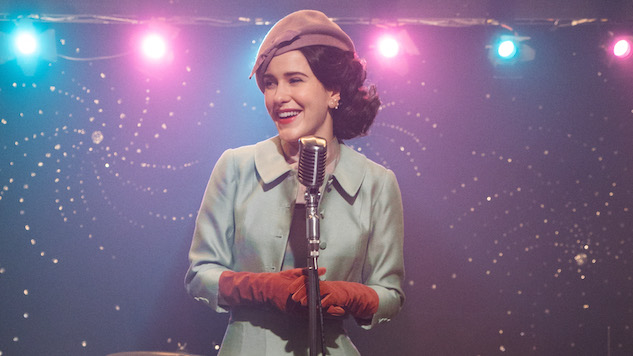 After dominating this year's Emmys, Amy Sherman-Palladino's hourlong comedy about a 1950s housewife and aspiring stand-up comedian returns for Season Two bigger, bolder… and with the same strengths and weaknesses as ever. (If you think I'm being tough, read assistant TV editor Amy Amatangelo's thoughts on the series.) The sets and costumes are more sumptuous, the set pieces more eye-popping, the music cues more divine, and Rachel Brosnahan's performance as Midge Maisel more luminous, if that's even possible. But rather than focus more intently on her burgeoning career (and her hilariously sourpuss manager, Alex Borstein's Susie), Maisel spends more time with her broad-as-a-barn parents (Marin Hinkle and Tony Shaloub) and her sad sack husband (Michael Zegen). The Marvelous Mrs. Maisel is a force to be reckoned with, but we're still waiting for it to go from good to great. —Matt Brennan (Photo: Nicole Rivelli/Amazon Prime Video)
1. The Good Place
Network: NBC
Last Week's Ranking: Ineligible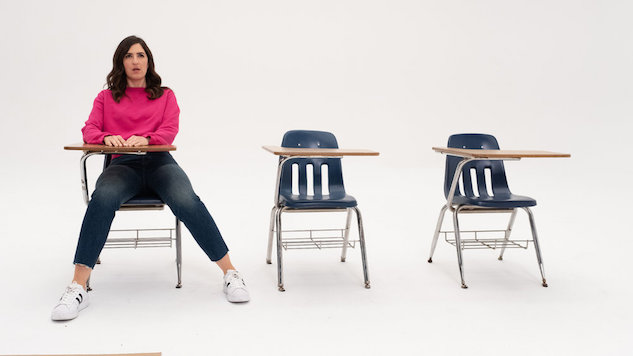 Even if you think the idea of having actress D'Arcy Carden play multiple characters at once is gimmicky and pandering. (If you do: Who hurt you?) Even if you don't ship Eleanor and Chidi and aren't thrilled that the characters, played by Kristen Bell and William Jackson Harper, are now a couple. Even then, you have to respect the technical marvel that was the mid-season finale of creator Mike Schur's NBC comedy. With the help of VFX, stand-ins and an awesome costume department, Carden's exhaustive research into portraying her co-stars' interpretations of their characters should jump her to the front of everyone's awards and best-of lists. Plus, there were puppies. —Whitney Friedlander (Photo: Colleen Hayes/NBC)