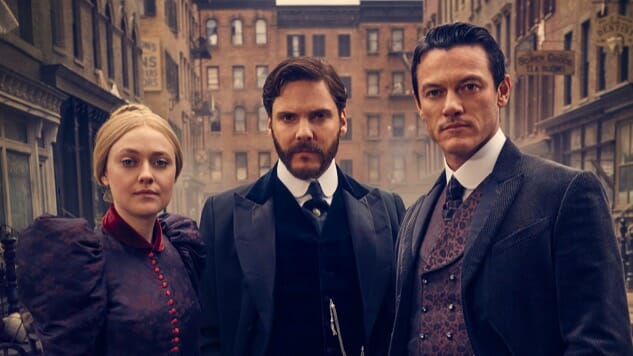 TNT's new serial killer period piece now has a concrete premiere date, and a new trailer to match.
The Alienist features Daniel Brühl, Luke Evans and Dakota Fanning as a doctor, a newspaperman and a secretary (respectively) bent on solving a series of gruesome murders in late 19th-century New York City. It will premiere at 9 p.m. EDT on Jan. 22, 2018 on TNT.
The series has built a considerable amount of hype, from its high production value, to its star power, to its talent behind the camera—created by Beasts of No Nation's Cary Fukunaga, it also features Black Mirror director Jakob Verbruggen. The Alienist also taps into a popular trend of stories about people attempting to understand serial killers—some are already billing it as a 19th-century version of Netflix's Mindhunter, which released just this past Friday.
While The Alienist has had something of a fractured production, with Fukunaga leaving as director due to scheduling conflicts and being replaced by Verbruggen, the finished product certainly looks compelling. But then, you can watch the trailer above and judge for yourself.