Watching The Americans has been like opening a Russian nesting doll—it just keeps revealing layer after layer, each more intricate and minutely detailed than the last. And as FX's covert KGB agent drama begins its third season tonight, fans will find themselves mentally reassembling the finely crafted scattered details of last year's season finale (titled "Echo"), for clues about what will happen next. Below, we've listed five key plot points from that fateful last episode which are sure to affect these spies throughout the rest of the Cold War—and which are sure to be of import in the upcoming season.
5. Martha's Ladysmith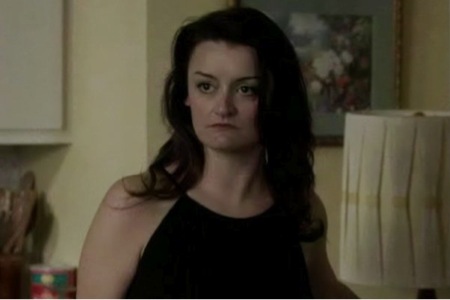 One of the season finale's most satisfying moments came when Martha (played by Alison Wright) revealed her pea shooter pistol to "Clark," (AKA Philip's alter ego, the fake husband who has been stringing her along for information throughout the season). While she had been mostly oblivious to her supposed hubby's lies thus far, and hapless to make their "relationship" more typical, Martha does appear at long last to be showing some backbone by purchasing the little Ladysmith gun against Clark's wishes. It's both a promising act of rebellion and an indication that, at least subconsciously, she knows this is anything but a safe, well adjusted marriage.
4. Forlorn Stan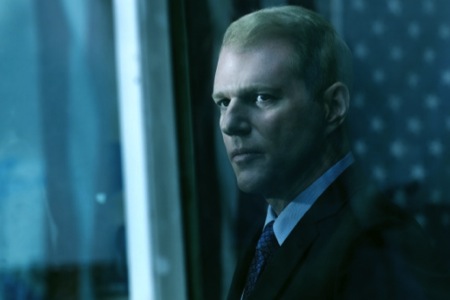 FBI agent Stan Beeman will no doubt spend much of Season Three mourning. Throughout the finale he faced a harrowing dilemma: give up the top secret Echo code to the U.S.S.R., or watch as the KGB charges his Russian informant—and the love of his life—with treason, for giving him state secrets. As Beeman, Noah Emmerich gives one of the series' finest and most underrated performances. This is especially true in the finale, during which the once brawny and strapping agent slouched as if his soul had been gouged. Beeman gave every indication that he would betray his country for his lady (Nina, played with smoldering intensity by Annet Mahendru), but his last minute change of heart proved to be the finale's most devastating plot twist. Now that Nina is gone—along with his family, who split as he grew more indifferent to them while in the throws of his affair—how will Stan react? Will he throw himself into his work, and come closer to finally pinpointing the KGB agents who live next door to him? His character's arc will be one to keep a close eye on throughout this new season.
3. Jared's Revelation (AKA anything can happen)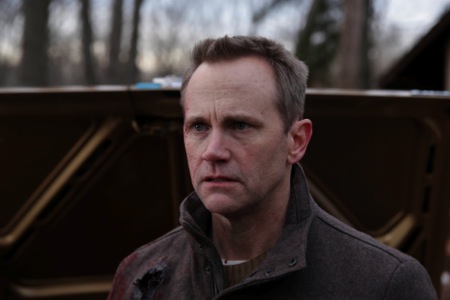 When this young son (played by Owen Campbel) of slain KGB parents turned out to not just be an orphan following their murder, but the actual perpetrator of the crime, The Americans' audience knew that all bets were off. Sure, Stan's refusal to save Nina may have been the finale's most heart-wrenching plot twist, but the revelation of Jared's guilt was more shocking. Even the most astute of viewers would not have been suspicious of such a seemingly convincing victim. The surprise was compounded by the precedence this sets for our main characters. If the KGB was willing to send a sexy recruiter to seduce Jared into murdering his parents, because of their refusal to enlist him, what measures will The Motherland take to woo Paige?
2. Paige's dangerous new role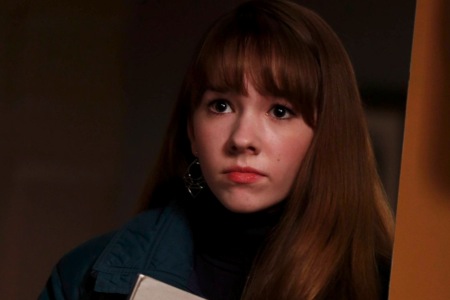 Speaking of which, how will Philip and Elizabeth's daughter react to the KGB's looming attempts to recruit her? Paige (played by Holly Taylor) has clearly been looking for a cause to believe in—what with her Bible camp enrollment last season, and her attendance at an anti-nuclear protest during the finale. And, since the The Americans' earliest episodes, she's been suspicious of her parent's erratic attempts to hide their secret lives as KGB spies. She knows something is amiss, and this will surely be the season where she finally finds out who her parents truly are (mainly because the KGB has deemed it time for her to know). But will she want to join them, and what kind of risk might this revelation pose for her?
1. Elizabeth and Philip's ever strained vows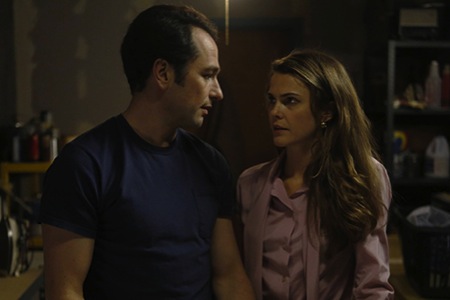 The conflict that has undercut this entire series may become it's defining force once again. Sure, Philip and Elizabeth have come a long way since the KGB arranged their marriage and sent them to live covert lives as "Americans." Now that they seem to truly love and understand each other—after two seasons of infidelity, repentance, dangerous missions and brushes with death—a new challenge threatens to once again sully their union: the aforementioned decision to recruit Paige. Philip is, understandably, against the idea of heeding the KGB's orders and drawing his daughter into their intrigue-rife lives. But the ever-patriotic Elizabeth, who has always been distant (at best) with their daughter, seems to see it as a viable option. Her reasoning is also understandable, considering the tragic end that met Jared and his parents after they refused to recruit him. It's an impasse that neither Elizabeth or Philip can afford to budge from, and one that might undo all the progress that they've made as a couple. After all the spy vs. spy action, Cold War era nuclear threats, and other looming dangers, the fate of the elder Jennings' romance feels like it has the highest stakes of all.
Agree with our assessment? Feel like we missed something important? Weigh in below, and let us know how our analysis stacks up with The Americans' season premiere after it airs.