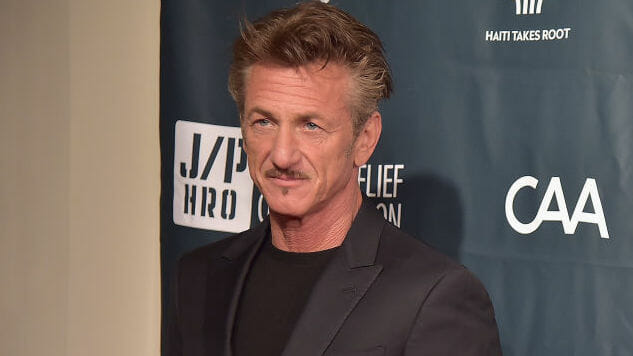 House of Cards creator Beau Willimon's The First, a sci-fi series about the first manned mission to Mars and the dangers of interplanetary colonization, recently received a straight-to-series order from Hulu—and now it's getting even bigger news.
Sean Penn has been announced to play a leading role in the series, bringing serious star power to the project. According to Variety, Willimon is overjoyed to be working with him. "I have such deep admiration for Sean's immense talent and extraordinary body of work," Willimon said. "I feel very lucky to be collaborating with an artist of his caliber."
Perhaps Penn was wooed by Hulu winning big at the Emmys, as The Handmaid's Tale became the first streaming show to win Outstanding Drama.
The First is expected to start production this year and begin airing in 2018 on both Hulu and Channel 4.