Teenagers Battle Their Evil Parents in Trailer for Marvel's Runaways, From The O.C. Creators
Photo by Paul Sarkis/Hulu
TV
Video
The Runaways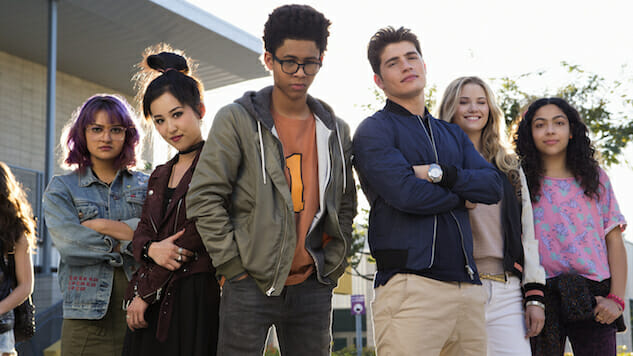 Marvel's film and television operations will likely last until the end of time, with Marvel Television releasing a new trailer for their first Hulu series, Runaways. The show is based on the Marvel comic book series of the same name, which follows six super-powered teenagers fighting against "The Pride," a cult that happens to include the teenagers' parents. The television adaptation was developed by Josh Schwartz and Stephanie Savage, both most famous for teen dramas The O.C. and Gossip Girl.
If that resumé from the showrunners doesn't inform you of the tone of Runaways, perhaps the trailer will. No colorful outfits here—instead, we focus on the six misfit teenagers, all different archetypes that we typically see in teenage fiction: the nerd, the goth, the model, the "social justice warrior," the jock and the optimist. The six friends reunite and accidentally stumble upon their parents' "charity meeting," leading them to dig up some dark secrets. The teens begin to discover their own powers and purposes, while teenage drama still ensues.
The two-minute trailer contains much angst, action and an actual raptor (her name is Old Lace, by the way). While the show is set in the same universe as the Marvel Studios films and Marvel Television's shows on Netflix and ABC, the Los Angeles-based Runaways will be largely disconnected from them. Marvel's Runaways will start streaming on Hulu on Nov. 21, ridiculously close to Netflix's The Punisher (Nov. 17).