Natsuo Kirino (Trans. Philip Gabriel)
Real World [Knopf]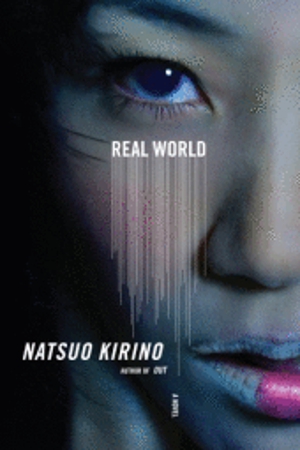 A fascinating, disturbing glance inside the heads of Japan's suburban teens

Entering Kirino's dark fictional worlds demands total submission to her characters' inner lives. Her latest novel's characteristically unflinching study of four suburban Japanese teens is no exception. A smoggy, mundane summer dedicated to college "cram school" sessions is the perfect backdrop for this hardboiled story's brutal catalyst.

Toshi's neighbor is murdered, she suspects by her neighbor's own young son. When the son vanishes with Toshi's cell phone, she and her three closest girlfriends are enticed into the boy's discrete reality, where they are awed by his ability to act out their shared, veiled longing to escape and truly be themselves.

Disturbingly intimate first-person narrations unravel the teens' personas as mere masks of self-protection, with perverse desires rooted in intense suffering—whether from parental expectations, emotional betrayal or sexual confusion and objectification. Together they speak as one voice of youth in an utterly hypnotic, illuminating narrative that exposes the dangerous gap between parents' and children's worlds.
Others Tagged With