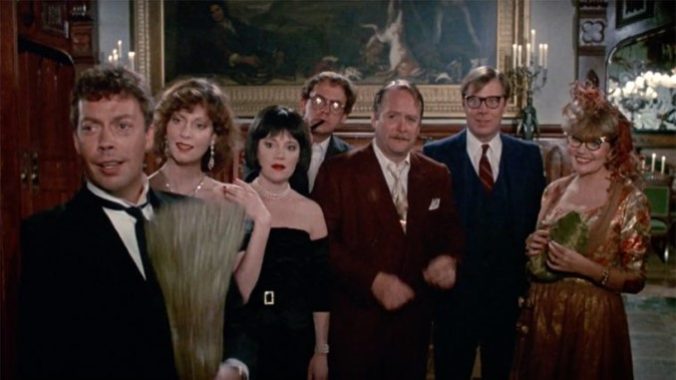 No streamer is harder to navigate than Amazon Prime Instant Video. It has a huge amount of content—the volume is genuinely ridiculous—and then barely categorizes or organizes them in any coherent way. There's so much stuff to watch here that finding it can be a nuisance, even through the official Prime Video apps. Much of what you'll find are TV shows, including several Amazon originals, and thousands of other things you've probably never heard of before or since. There's also a large library of hilarious movies, though, including some of the most beloved and influential comedies ever made. That's what we're here to share with you today: the best comedies on Amazon Prime Video.
For a broader list, check out The Best Movies on Amazon Prime or you can peruse The Best Comedy Movies on Netflix
Here are the best comedy movies available to stream for free with Amazon Prime, in alphabetical order:
The 40-Year-Old Virgin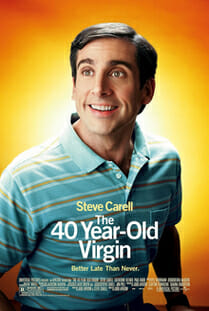 Year: 2005
Director: Judd Apatow
Stars: Steve Carell, Catherine Keener, Paul Rudd, Seth Rogen, Romany Malco, Kat Dennings, Elizabeth Banks, Leslie Mann
Rating: R
Runtime: 112 minutes
Judd Apatow emerged as a major new voice in the world of romantic comedy with his first directorial effort, The 40-Year-Old Virgin—a big, goofy, hilarious mess of a movie that is anchored by the easy charm of its two principal leads, Steve Carell and Catherine Keener. Their no-nonsense romance is surprisingly understated and adult in a movie with an outrageous premise and lewd jokes. Leslie Mann also deserves credit for that hilarious French toast scene.—Jeremy Medina
---
The Big Sick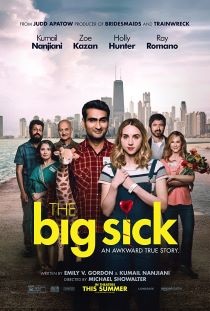 Year: 2017
Director: Michael Showalter
Stars: Kumail Nanjiani, Zoe Kazan, Holly Hunter
Rating: R
Runtime: 120 minutes
The Big Sick can sometimes be awfully conventional, but among its key assets is its radiant view of its characters. Based on the first year in the relationship of married screenwriters Kumail Nanjiani and Emily V. Gordon, this indie rom-com has a mildly risky structure and some trenchant observations about the culture clashes that go on in immigrant families living in America. But what cuts deepest is just how profoundly lovable these people are. That's not the same as being cutesy: Rather, The Big Sick is defiantly generous, understanding that people are horribly flawed but also capable of immeasurable graciousness when the situation requires. So even when the film stumbles, these characters hold you up. Nanjiani plays a lightly fictionalized version of his younger self, a struggling Chicago stand-up who is having as much success in his career as he in his dating life. Born into a Pakistani family who moved to the United States when he was a boy, he's a dutiful son, despite lying about being a practicing Muslim and politely deflecting the attempts of his parents (Anupam Kher, Zenobia Shroff) to set him up in an arranged marriage. That's when he meets Emily (Zoe Kazan), an American grad student with whom he's instantly smitten. She swears she doesn't want a relationship, but soon they fall for one another—even though Kumail knows it can't work out. What's most radical about The Big Sick is its optimistic insistence that a little niceness can make all the difference. —Tim Grierson
---
Borat Subsequent Moviefilm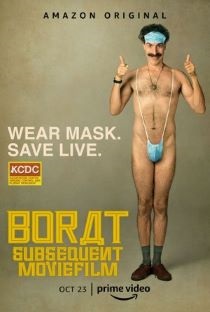 Year: 2020
Director: Jason Woliner
Stars: Sacha Baron Cohen, Maria Bakalova
Rating: R
Runtime: 96 minutes
The gung-ho hilarity and up-for-anything attitude Bulgarian actress Maria Bakalova brings to the Borat sequel (playing Borat's daughter, Tutar) makes for the closest thing to a can't-miss-it performance that 2020 has provided. It's one thing that Bakalova holds her own against Sacha Baron Cohen and his seasoned on-camera bravura. It's another thing altogether to supplant him as the breakout of the sequel, shepherding the soul of a movie—that nobody expected to be as perversely touching as it is—while keeping in hilarious lockstep with the scuzzy legacy that the Borat name implies.
Since Borat Subsequent Moviefilm dropped on Amazon Prime, Rudy Giuliani has unsurprisingly remained the movie's most noteworthy conversational export. News headlines about Giuliani and his most unusual way of removing a mic were the topic of the day at whatever the pandemic-era equivalent of the watercooler is. But it's to the credit of Bakalova, the mockumentary's other buzzed-about element and secret weapon, that its shocking climax is as effective as it is in targeting Donald Trump's private attorney.—David Lynch
---
Charade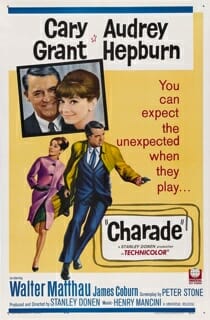 Year: 1963
Director: Stanley Donen
Stars: Audrey Hepburn, Cary Grant
Rating: 7+
Runtime: 113 minutes
Cary Grant is the most charming male lead ever. Audrey Hepburn is the most charming female lead ever. Everything else is just bonus in this romantic thriller about a woman pursued in Paris for her late husband's stolen fortune: the Henry Mancini score, the Hitchcock-ian suspense, the plot twists and Walter Mathau as a CIA agent. It's a screwball comedy and an international spy thriller, and works equally as both. —Michael Dunaway
---
City Slickers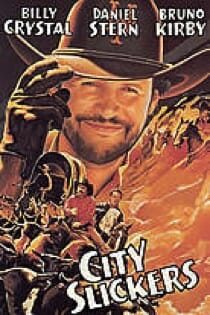 Year: 1991
Director: Ron Underwood
Stars: Billy Crystal, Daniel Stern, Bruno Kirby
Rating: PG-13
Runtime: 114 minutes
If you're like me, City Slickers falls into the category of movies you liked when they came out, but you're not sure if they hold up. Are the jokes dated? Were they funny when I was 22, but not so much now? Well, rest easy. Sure, there are a few jokes that might be a little juvenile and Billy Crystal's shtick is a tad over the top now and then, but for the most part, this is a film with a well-crafted screenplay and actors who know when to improvise to great effect. Daniel Stern reminds one why he's one of the best (and most underused) comedic actors around (the birthday party scene is side-splittingly funny), and the late Bruno Kirby (whose life was tragically cut short at 57 due to Leukemia) was simply one of the most versatile actors of his generation. —Michael Burgin
---
Clue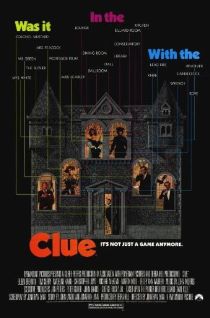 Year: 1985
Director: Jonathan Lynn
Stars: Eileen Brennan, Martin Mull, Lesley Ann Warren, Tim Curry, Madeline Kahn, Christopher Lloyd, Michael McKean, Colleen Camp, Lee Ving, Bill Henderson, Howard Hesseman, Jane Wiedlin
Rating: PG
Runtime: 96 minutes
Clue is the definition of a cult classic: critics dismissed it, it stiffed at the box office, and during its brief stay in the theater it was known more for its multiple endings gimmick than its stellar cast or clever script. (Yep, those three endings you grew up watching on DVD and streaming were all released independently in theaters; the town I grew up in had exactly three first run theaters, and each one showed a different version of Clue at the exact same time.) It quickly grew a devoted fanbase once it hit VHS and cable TV, though, and not just because you could actually see every ending in a single sitting and not have to buy three movie tickets. Clue has one of the greatest casts ever assembled for a comedy, with each member pulling their own weight and then some. The chops of absolute pros like Brennan, Mull, McKean, and the rest more than compensate for what is actually a fairly thin script, with Kahn's much-memed "flames" line reading still standing as one of the funniest scenes in movie history. Even though it wasn't a hit, it remains a beloved classic comedy, and was a direct influence on Rian Johnson's Knives Out movies.—Garrett Martin
---
Coming 2 America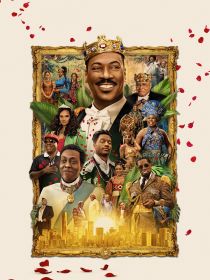 Year: 2021
Director: Craig Brewer
Stars: Eddie Murphy, Arsenio Hall, Jermaine Fowler, Leslie Jones, Tracy Morgan, KiKi Layne, Shari Headley, Wesley Snipes, James Earl Jones, John Amos
Rating: PG-13
Runtime: 109 minutes
Coming 2 America effectively uses the legacy of Zamunda to expand the narrative space not only of the classic original, but for Black diasporic affinity at large. At the end of the 1988 romantic comedy, the royal marriage of Akeem Joffer (Eddie Murphy) and Lisa McDowell (Shari Headley) further symbolically enmeshed the interconnected experience between African-Americans and Black Africans. In this sequel, the legacy of that union is explored through the gendered opportunities of Prince Akeem's lineage and the pressure he faces to determine his royal successor—all while appeasing the tyrannical leader of Zamunda's neighboring country Nextdoria, General Izzi (Wesley Snipes). Coming 2 America is an exciting follow-up that's ensemble cast and increasingly complex musings mostly outweigh its shortcomings. In present-day Zamunda, Prince Akeem enjoys the company of his wife, his three badass warrior daughters and his dear albeit mischievous dude-in-waiting Semmi (Arsenio Hall). But when dying, nearly expired King Jaffe Joffer (James Earl Jones) reiterates that Akeem's eldest daughter, Princess Meeka (KiKi Layne, Beale Street! Beale Street!) will not be eligible to inherit the throne because she is a woman, Akeem and Semmi return to Queens to find Akeem's long-lost bastard son, Lavelle Junson (Jermaine Fowler). Of course, hijinks ensue along the way. Semmi and Akeem must fumble around a new New York stuffed less with mustard-colored cabs and more with rideshares. They become acquainted with an increasingly gentrified Queens, visit some familiar friends and meet new members of Akeem's extended family as they court Lavelle. This film's greater comedic elements come from these familiar moments of cross-cultural tension and new intergenerational differences. Coming 2 America is a deeply fun, goofy, incredibly cast Blackity-Black movie. Viewers be warned of the emotional whiplash they might receive from the returning likes of James Earl Jones and John Amos, as well as the steady stream of Black artists and icons from across the diaspora who make surprise appearances in the film. Coming 2 America achieves exactly what an effective sequel should: It reinforces themes from the original film while offering new, intriguing points of tension, nodding to old gags in a way that rewards fluent fans without alienating newbies.—Adesola Thomas
---
Galaxy Quest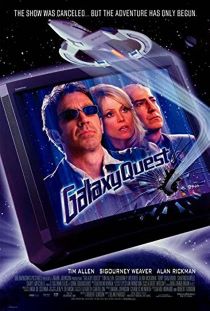 Year: 1999
Director: Dean Parisot
Stars: Tim Allen, Sigourney Weaver, Alan Rickman, Tony Shalhoub, Sam Rockwell
Rating: PG
Runtime: 104 minutes
J.J. Abrams once called this Star Trek parody one of the best Trek movies ever. He's not wrong. Galaxy Quest is less interested in making fun of Star Trek than in making fun of Star Trek culture, from obsessive fans to goofy special effects to actors who alternately hate, resent or are proud of their time on the show. It also features one of Alan Rickman's greatest roles, in case you're one of those kids who only knows him from his Harry Potter stuff and wants to take in the full measure of the man.—Alan Byrd
---
The General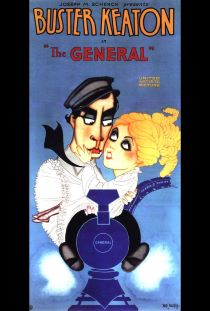 Year: 1926
Directors: Buster Keaton and Clyde Bruckham
Stars: Joseph Keaton, Marion Mack, Glen Cavender
Rating: NR
Runtime: 79 minutes
When Yankee spies steal his locomotive and kidnap his girlfriend, a Southern railroad engineer ("The Great Stone Face" Buster Keaton) is forced to pursue his two beloveds across enemy lines. While a few Charlie Chaplin pictures give it a run for its money, The General is arguably the finest silent comedy ever made—if not the finest comedy ever made. At the pinnacle of Buster Keaton's renowned career, the film didn't receive critical or box-office success when released, but it has aged tremendously. It's a spectacle of story, mishmashing romance, adventure, action (chases, fires, explosions) and comedy into a seamless silent masterpiece. —David Roark
---
The Graduate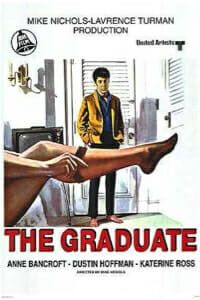 Year: 1967
Director: Mike Nichols
Stars: Dustin Hoffman, Anne Bancroft, Katherine Ross, William Daniels
Rating: R
Runtime: 105 minutes
In the undisputed king of movies for those headed out into the real world, a hyper-accomplished recent grad (Dustin Hoffman) panics at the prospect of his future and falls into an affair with the much older wife of his father's business partner (Anne Bancroft). It helped define a generation long since embalmed by history, but the sense of longing for an alternative hasn't aged. —Jeffrey Bloomer
---
Heathers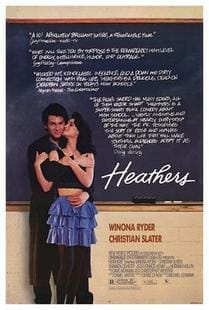 Year: 1989
Director: Michael Lehmann
Stars: Winona Ryder, Christian Slater, Kim Walker
Rating: R
Runtime: 102 minutes
As much an homage to '80s teen romps—care of stalwarts like John Hughes and Cameron Crowe—as it is an attempt to push that genre to its near tasteless extremes, Heathers is a hilarious glimpse into the festering core of the teenage id, all sunglasses and cigarettes and jail bait and misunderstood kitsch. Like any coming-of-age teen soap opera, much of the film's appeal is in its vaunting of style over substance—coining whole ways of speaking, dressing and posturing for an impressionable generation brought up on Hollywood tropes—but Heathers embraces its style as an essential keystone to filmmaking, recognizing that even the most bloated melodrama can be sold through a well-manicured image. And some of Heathers' images are indelible: J.D. (Christian Slater) whipping out a gun on some school bullies in the lunch room, or Veronica (Winona Ryder) passively lighting her cigarette with the flames licking from the explosion of her former boyfriend. It makes sense that writer Daniel Waters originally wanted Stanley Kubrick to direct his script: Heathers is a filmmaker's (teen) film. —Dom Sinacola
---
His Girl Friday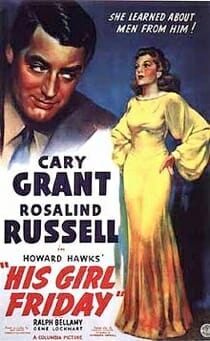 Year: 1940
Director: Howard Hawks
Stars: Cary Grant, Rosalind Russell, Ralph Bellamy
Rating: PG
Runtime: 92 minutes
Special effects have become so sophisticated that many of us have probably forgotten how much pure amazement you can wreak with a great story and a script that doesn't let up for one second. This amazing, dizzyingly paced screwball comedy by Howard Hawks stars Cary Grant and Rosalind Russell, and takes us back into two of the decade's hallmark preoccupations: The "remarriage comedy" and the intrigue and obsessiveness of the newspaper world. The minute Russell's Lindy Johnson stalks into the newspaper office run by her ex-husband Walter Burns (Grant), you know it's to tell him she's getting remarried and leaving journalism to raise a family, and you know that's not how it's going to end. No high-suspense mystery here. What puts you on the edge of your seat in this film is how you get there. Hilariously acted and expertly filmed, His Girl Friday derives much of its comedic impact from the incredibly clever and lightning-fast banter of the characters. Don't even think about checking your phone while you're watching this. In fact, try to blink as little as possible. —Amy Glynn
---
Hot Fuzz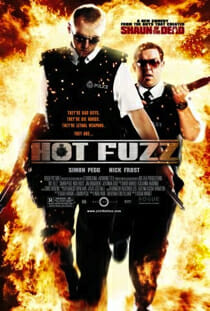 Year: 2007
Director: Edgar Wright
Stars: Simon Pegg, Nick Frost, Jim Broadbent, Paddy Considine, Timothy Dalton, Olivia Colman
Rating: R
Runtime: 121 minutes
The second chapter in the Three Flavours Cornetto trilogy (before there was ever such a thing), Hot Fuzz is clear evidence that Edgar Wright is capable of anything. A blockbuster action flick, a thriller, a pulp plot, a winking noir, a commentary on classism in an increasingly urbanized society—the movie is all of these things, down to the marrow of its very existence. Moreso than Shaun of the Dead or The World's End, Hot Fuzz inhabits its influences with the kind of aplomb to which any cinephile can relate: Somewhere between fascination, revulsion and pure visceral joy there walks the Michael Bays, the Don Simpsons, the John Woos, the Jerry Bruckheimers, and Wright gives each stalwart his due. Plus, he does so with total respect, showing that he understands their films inside and out. And in that intimate knowledge he knows even better that filmmaking is a conflagration: Best to burn it all down and see what remains than build it from the ground up. —Dom Sinacola
---
I'm Gonna Git You Sucka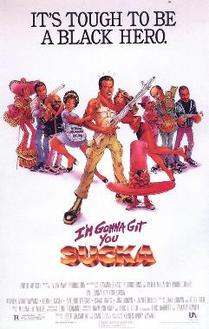 Year: 1988
Director: Keenen Ivory Wayans
Stars: Keenen Ivory Wayans, Bernie Casey, Antonio Fargas, Steve James, Isaac Hayes, Jim Brown, Ja'net DuBois, Dawnn Lewis, John Vernon
Rating: R
Runtime: 87 minutes
Wayans's first and best movie is a cutting parody of blaxpoitation films that clearly has love for its subject. Sucka doesn't just riff on surface-level observations of '70s black cinema, like low production values or stilted acting, but critiques how blaxpoitation films presented African-American culture to the public while also celebrating that culture. It's a marvelous bit of long-form satire, with a cast that unites some of the biggest stars of the '70s with some of the best rising young comics of the late '80s.–Garrett Martin
---
The Kentucky Fried Movie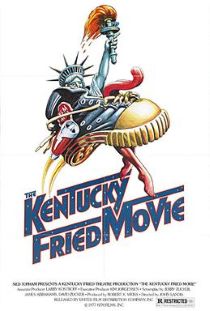 Year: 1977
Director: John Landis
Stars: Evan C. Kim, Master Bong Soo Han, Bill Bixby, George Lazenby, Henry Gibson, Donald Sutherland, Tony Dow, Boni Enten
Rating: R
Runtime: 90 minutes
Sketch comedy is rarely consistent, which makes the reliably hilarious Kentucky Fried Movie even more impressive. It might not entirely hold up today, over 40 years after it was first released, but in its day this anthology contained some of the sharpest and most transgressive parodies of pop culture yet seen, from trailers for fake exploitation films like Cleopatra Schwartz, to the absurd educational strip parody of "Zinc Oxide and You," to the long-form Bruce Lee satire A Fistful of Yen. It also launched the careers of John Landis, David Zucker, Jim Abrahams and Jerry Zucker, who would all go on to define comedy over the next decade.–Garrett Martin
---
Legally Blonde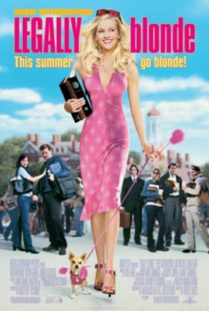 Year: 2001
Director: Robert Luketic
Stars: Reese Witherspoon, Luke Wilson, Selma Blair, Jennifer Coolidge, Victor Garber, Matthew Davis, Holland Taylor
Rating: PG-13
Runtime: 96 minutes
If you like the color pink and are currently between the ages of 25 and 45, there's a good chance you've practiced the "Bend-and-Snap" at home at least once in your life. Legally Blonde, starring Reese Witherspoon as the lovable blonde-sorority-girl-turned-law-student who proves to her doubtful ex-boyfriend and all the other Harvard kids to be actually, like, really smart, is a perfect example of all of the girl power Rom-Coms released in the early 2000s. It's smart, it's quotable, and the outfits are downright iconic. There's nothing high brow about it, it's just pure, unadulterated fun. Just like the "Bend-and-Snap," the film Legally Blonde works every time.–Annie Black
---
Licorice Pizza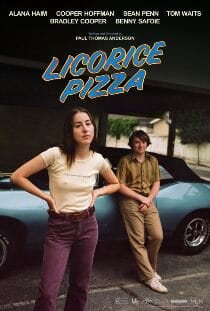 Year: 2021
Director: Paul Thomas Anderson
Stars: Alana Haim, Cooper Hoffman, Sean Penn, Tom Waits, Bradley Cooper, Benny Safdie
Rating: R
Runtime: 133 minutes
Licorice Pizza is writer/director Paul Thomas Anderson's second ode to Los Angeles in the early 1970s: A city freshly under the oppressive shadow of the Manson Family murders and the tail end of the Vietnam War. But while in his first tribute, Inherent Vice, the inquisitive counter-culture affiliate Doc Sportello (Joaquin Phoenix) earnestly engages with his surroundings and follows the threads of societal paranoia all the way to vampiric drug smuggling operations and FBI conspiracies, Licorice Pizza's protagonist, 25-year-old Alana Kane (Alana Haim), refuses to follow any such thread. A bored, directionless photographer's assistant, Alana nonchalantly rejects any easy plot-point that might help us get a grasp on her character. What are her ambitions? She doesn't know, she tells successful 15-year-old actor Gary Valentine (Cooper Hoffman, son of Philip Seymour Hoffman) over dinner at a restaurant called Tail o' the Cock. What interests and excites her? It's hard to say. When Gary first approaches Alana while she's working picture-day at his high school, it's hard to imagine that Licorice Pizza isn't going to follow the playful design of a sunny Southern California love story. Alana is instantly strange and striking, and—when Anderson introduces her in a languid dolly-shot with a mini-skirt, kitten-heels, slumped shoulders and a gloriously pissed expression—we are compelled to fall in love with her, just like Gary does, at first sight. Of course, Anderson quickly rejects the notion that Licorice Pizza is going to be a straightforward romance. Anderson knows that this ambling, disjointed structure reflects what it's like to be young, awkward and in love. Each shot, filled with dreamy pastels, glows with a youthful nostalgia. Anderson and cinematographer Michael Bauman balance out this haziness with a unique control of the camera, implementing long takes, slow dollies, and contemplative pans galore. What is it that Alana gets from being friends with someone ten years younger than her? And why does Gary always return to Alana even when she tries her best to put him down? Like gleefully gliding through the streets of L.A. in the midst of a city-wide crisis, it's a madness you can only truly understand when you're living it.—Aurora Amidon
---
Love & Friendship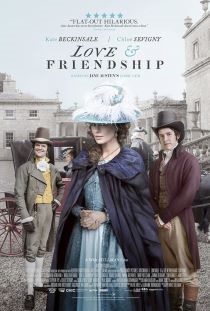 Year: 2016
Director: Whit Stillman
Stars: Kate Beckinsale, Chloe Sevigny, Xavier Samuel
Rating: PG
Runtime: 93 minutes
The title of Whit Stillman's latest comedy may be Love & Friendship, but while both are certainly present in the film, other, more negative qualities also abound: deception, manipulation, even outright hatred. Underneath its elegant period-picture surface—most obviously evident in Benjamin Esdraffo's Baroque-style orchestral score and Louise Matthew's ornate art direction—lies a darker vision of humanity that gives the film more of an ironic kick than one might have anticipated from the outset. Still, the humor in Love & Friendship is hardly of the misanthropic sort. As always with Stillman, his view of the foibles of the bourgeois is unsparing yet ultimately empathetic. Which means that, even as Stillman works his way toward a happy ending of sorts, the film leaves a slightly bitter aftertaste—which is probably as it should be. Such honesty has always been a hallmark of Stillman's cinema, and even if Love & Friendship feels like more of a confection than his other films, that frankness, thankfully, still remains. —Kenji Fujishima
---
My Man Godfrey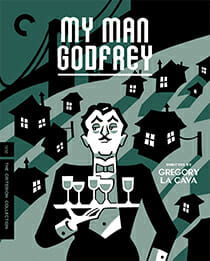 Year: 1936
Director: Gregory La Cava
Stars: Carole Lombard, William Powell
Rating: 7+
Runtime: 93 minutes
Gregory La Cava's My Man Godfrey is kind of like a proto-Le Dîner de Cons—or Dinner for Schmucks—except that My Man Godfrey is really good and neither the latter nor the former film measure up to it. (Because Le Dîner de Cons is coarse, condescending trash, too.) La Cava's inroads to skewering the upper crust is through the upper crust itself: The film takes its outsider protagonist, Godfrey "Smith" Parke (William Powell), who's not an outsider at all but a man in exile from high society's bosom, and inserts him into circumstances where he's the sanest, sharpest man in the room. Rich people are wild. That's the film's subtext, or just its text, because Godfrey's charges, the members of the family Bullock, are either completely out of their gourds or stuffed headfirst up their own asses. They'd have to be, perhaps, to mistake him for a vagrant when he's actually a member of the elite class just like they are. They'd also have to be observant and considerably less self-absorbed to make these fine distinctions. La Cava has fun with the scenario, as does Powell, and as does the rest of the cast, in particular Carole Lombard, playing young Irene, who falls head over heels for Godfrey, blithely unconcerned with his disinterest, and Gail Patrick as the daffy Mrs. Bullock, full of unfettered, dizzying joy. Dizziness, of course, is a requirement. Films like My Man Godfrey, screwball joints that move at a laugh-a-minute pace, demand the exhaustion of their viewers, and La Cava wears us out as surely as he delights us. —Andy Crump
---
O Brother, Where Art Thou?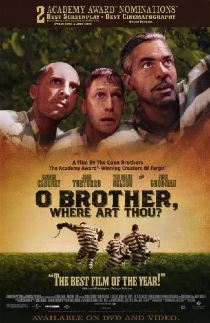 Year: 2000
Director: Joel Coen
Stars: George Clooney, John Turturro, Tim Blake Nelson, Holly Hunter, Chris Thomas King, Charles Durning, Del Pentecost, Michael Badalucco, Stephen Root,
Rotten Tomatoes Score: 79%
Rating: PG-13
Runtime: 106 minutes
T-Bone Burnett's soundtrack got most the attention, but this twist on Homer's Odyssey—set in Depression Era Mississippi—had all the effortless storytelling, imaginative characters and quotable lines we've come to love from the Coen Brothers' best comedies, with George Clooney joining a celebrated list of Coen comic leads. Holly Hunter and John Goodman basically reprise their hilarious _Raising Arizona_ roles, only with more kids. And an eye-patch. —Josh Jackson
---
Rock 'n' Roll High School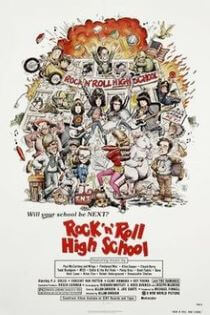 Year: 1979
Director: Allan Arkush
Stars: P.J. Soles, Vincent Van Patten, Clint Howard, Mary Woronov, the Ramones
Rotten Tomatoes Score: 81%
Rating: PG
Runtime: 94 minutes
This might be known as "that Ramones movie," but it's P.J. Soles's show. As Riff Randell, the biggest Ramones fan at Vince Lombardi High, the Carrie and Halloween actress gives us one of the best on-screen depictions of what it means to be a passionate fan of anything, but especially rock 'n' roll. Riff's enthusiasm is infectious and her love for the Ramones updates the archetype of the teenage girl swooning over '50s and '60s pop stars for the late '70s, just as the Ramones revived bubblegum pop through the dirty lens of that rotting decade. You don't have to like the Ramones to like this movie–you just have to like rebellion and rock 'n' roll and the wholesale destruction of confining institutions like the American high school.—Garrett Martin
---
Saint Ralph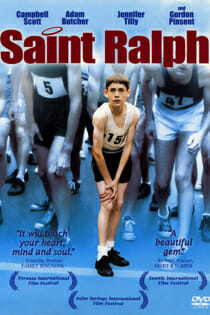 Year: 2005
Director: Michael McGowan
Stars: Adam Butcher, Campbell Scott, Gordon Pinsent
Rating: PG-13
Runtime: 98 minutes
Saint Ralph is the story of Ralph Walker, a precocious Catholic schoolboy living in Canada in the early 1950s. Blessed with an Eddie Haskell eagerness and plagued by a cruel libido, he's willing, at one point, to receive fellatio from a swimming-pool jet. But, when the 14 year-old's mom slips into a coma, he decides to win the Boston Marathon, a miracle he hopes will wake her. Ralph falls short as a sports film, but it succeeds as a coming-of-age comedy. To see this boy bring a jar of dog feces to his mother's hospital bed because "smell is one of the strongest memories," and to see him blanch from shock at the possibility of actually having a consensual kiss, is much more poignant and charming than the many training montages. First-time writer/director Michael McGowan, the steadfast Campbell Scott as Father Hibbert, and magnetic newcomer Adam Butcher as Ralph create an endearing tale of woe and redemption, redeeming the melodrama.—Kennan Mayo
---
A Shot in the Dark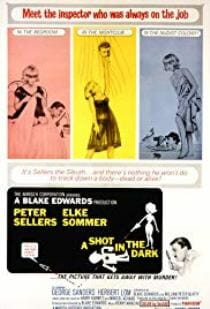 Year: 1964
Director: Blake Edwards
Stars: Peter Sellers, Elke Sommer, George Sanders, Herbert Lom
Rating: PG
Runtime: 102 minutes
Amazing to think that when the first film in the Pink Panther series was made, it was intended as a vehicle for its top-billed star David Niven. Wisely, director Blake Edwards realized the true star of the show was the bumbling French policeman Inspector Clouseau, as embodied by the brilliant Peter Sellers. So, they rushed another film into production (it was released in the States a mere three months after The Pink Panther) and comedy greatness was born. Ever the sport, Sellers quite literally threw himself into the part, crashing and stumbling through his investigation of murder and mangling the English language each step of the way. Try as they might to recapture the fire of this first sequel, nothing quite matched the freewheeling spirit of A Shot in the Dark. —Robert Ham
---
Sorry to Bother You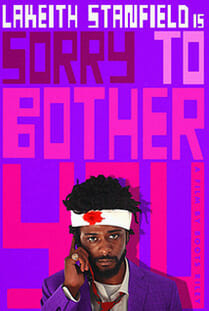 Year: 2018
Director: Boots Riley
Stars: LaKeith Stanfield, Tessa Thompson, Jermaine Fowler, Omari Hardwick, Terry Crews, Kate Berlant, Steven Yeun, Armie Hammer, Danny Glover
Rotten Tomatoes Score: 68%
Rating: R
Runtime: 93 minutes
Sorry to Bother You has so many ideas busting out of every seam, so much ambition, so much it so urgently wants to say, that it feels almost churlish to point out that the movie ends up careening gloriously out of control. This is rapper and producer Boots Riley's first movie, and it shows, in every possible way—good, bad, incredible, ridiculous—as if he didn't know if he'd ever be able to make another one, so he threw every idea he ever had into this. There are moments in Sorry To Bother You that will make you want to jump giddily around the theater. There are also moments that will make you wonder who in the world gave this lunatic a camera. (Some of those moments are pretty giddy too.) The former far outnumbers the latter. Lakeith Stanfield plays Cassius, a good-hearted guy who feels like his life is getting away from him and thus tries his hand at telemarketing, failing at it (in a series of fantastic scenes in which his desk literally drops into the homes of whomever he is dialing) until a colleague (Danny Glover, interesting until the movie drops him entirely) recommends he use his "white voice" on calls. Suddenly, Stanfield sounds exactly like David Cross at his most nasally and has become a superstar at the company, which leads him "upstairs," where "supercallers" like him go after the Glengarry leads. That is just the launching off point: Throughout, we meet a Tony Robbins-type entrepreneur (Armie Hammer) who might also be a slave trader, Cassius's radical artist girlfriend (Tessa Thompson), who wears earrings with so many mottos it's a wonder she can hold up her head, and a revolutionary co-worker (Stephen Yeun) trying to rile the workers into rebelling against their masters. There are lots of other people too, and only some of them are fully human. It's quite a movie. —Will Leitch
---
UHF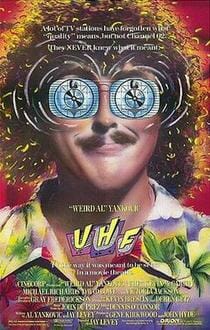 Year: 1989
Director: Jay Levey
Stars: "Weird" Al Yankovic, Michael Richards, Kevin McCarthy
Rating: PG-13
Runtime: 97 minutes
If we ranked these movies based on the quality of their filmmaking, UHF would probably be at the very bottom. This is the definition of a star vehicle, so much so that it was directed by its star's manager, who has never directed another movie before or since. That star, of course, is "Weird Al" Yankovic, and UHF's vignette-like approach to parody makes it a film analogue to Yankovic's albums. Few movies on this (or any other) list pack this many laughs into its running time. It's like a Zucker Abrahams Zucker movie with a little bit more room to breath, bolstered by a manic performance from a pre-Seinfeld Michael Richards and some of Yankovic's best music. —Garrett Martin
---
When Harry Met Sally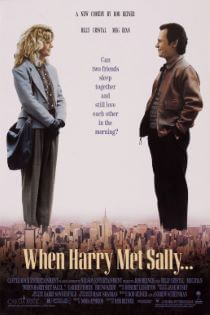 Year: 1989
Director: Rob Reiner
Stars: Billy Crystal, Meg Ryan, Carrie Fisher, Bruno Kirby
Rating: R
Runtime: 96 minutes
Easily the most beloved romantic comedy of its decade, the story of Harry (Billy Crystal), Sally (Meg Ryan) and their 12-year journey to couple-hood boasts a solid script by Nora Ephron that feeds and feeds off of the unexpected chemistry between its leads. (And with each new generation of lovers watching the diner scene for the first time, another woman laughs and another man sits silently, wondering what's so funny.) —Michael Burgin