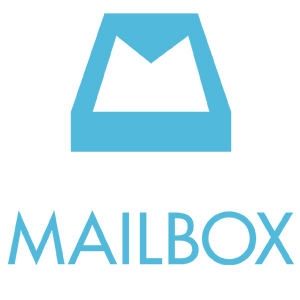 Platform: iPhone
Price: Free
Developer: Orchestra
When it comes to looking at Twitter, browsing the web or performing any other content consuming activity, we often think of design, efficiency and thoughtful user interface as a luxury. Those are leisure activities for most people. Email, however, isn't like all the other activities we do on our smartphones and tablets. Possibly even more than phone calls and text messages, email is the one place where serious work can be done on a mobile platform—it's one place where developers just can't afford to get it wrong.
And yet they have. Over and over again.
Up until the release of Mailbox this week, your choices for your email inbox on iOS were full of compromises. Apple's native Mail app was quick and snappy enough, yet its lack of multiple account support and proper interfacing with Gmail made its design flaws glaringly clear. On the other hand, Google released its beautiful and robust iOS Gmail app last year—a real breath of fresh air in terms of design. Its disappointing sluggishness made it a pain to get any real work done in it. If I still haven't convinced you that there is a serious desire for a news iOS email client, perhaps the upwards of 400,000 people who reserved their spot in line for the release of Mailbox will.
The first thing you need to know about Mailbox is that it is unbelievably speedy. Emails open immediately without a hitch, as is switching between effortlessness categorizing conversations. Segregating emails is as easy as swiping left or right on the item — no more clunky menus or drop down options to dig through. Anyone who's used the to-do list app Clear will feel right at home with Mailbox's intuitive use of swiping.
Mailbox is not only the fastest and most simple mail client available, it also introduces some great new features that keeps productivity top of mind. I am the kind of person who can't stand the sight of unread mail in my inbox—I will mark it as read even if I really shouldn't. This counterproductive negligence has no doubt led me to forget to reply to emails, miss appointments and ignore things that I really need to deal with in my inbox.
That is where Mailbox's brilliant "Save Till Later" feature comes in.
With one quick swipe on an email, your important conversations will go into a new folder created by Mailbox. You are able to then select when you want this email to appear in your inbox again. Later today? Tomorrow? In a month? It functions like an integrated email notification system that only notifies you of the emails that actually need your attention. Getting your inbox to zero is no longer a pipe dream—it's my everyday goal now.
My only hang ups with Mailbox are minor blemishes that will no doubt be addressed in future updates. Most importantly, the fact that notification badges only show you the sender and subject of the email without an excerpt from the body is a little frustrating. Secondly, the app certainly lacks the visual flair of something like Google's Gmail app. Everything in Mailbox feels tight and edge-to-edge—it's a bit claustrophobic at times, but it's also decidedly matter-of-fact and straight to business.
The idea of transferring your life and work to a new mobile mail app might seem like an unnecessary headache. I can understand that. As someone who was anxious for a reason to ditch Apple's and Google's solutions, even I was hesitant about clearing out my inbox and letting Mailbox dump years and years worth of my personal and professional email into a folder I wasn't used to ever opening. However, the successful purging of my inbox was worth it. Mailbox really has changed the way I use email. Perhaps without trying to be, it's become one of the effective productivity apps I've ever used.
Others Tagged With