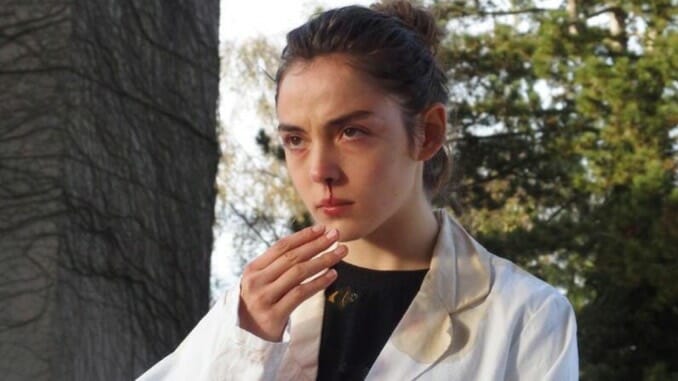 There's no easy way to navigate to "French Movies" within Netflix's "International Movies" genre. And Netflix's offering of French films has continued to shrink. While you won't find the French impressionist cinema of the 1930s or the French New Wave of the '60s and '70s, you can still find a few of the better French movies of the 21st century.
So if you're looking for Jean-Luc Godard, Jacques Rivette or Eric Rohmer, you might want to check out services like The Criterion Channel or Sundance Now. But if you want to discover what's happening in French cinema right now, from biting horror stories to beautiful animation, Netflix has a handful of gems to offer.
Here are the 7 best French Movies on Netflix:
---
1. Raw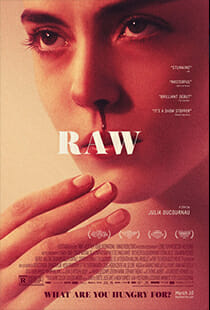 Year: 2016
Director: Julia Ducournou
Stars: Garance Marillier, Ella Rumpf, Laurent Lucas
Rating: R
Runtime: 99 minutes


If you're the proud owner of a twisted sense of humor, you might tell your friends that Julia Ducournau's Raw is a "coming of age movie" in a bid to trick them into seeing it. Yes, the film's protagonist, naive incoming college student Justine (Garance Marillier), comes of age over the course of its running time; she parties, she breaks out of her shell, and she learns about who she really is as a person on the verge of adulthood. But most kids who come of age in the movies don't realize that they've spent their lives unwittingly suppressing an innate, nigh-insatiable need to consume raw meat. "Hey," you're thinking, "that's the name of the movie!" You're right! It is! Allow Ducournau her cheekiness. More than a wink and nod to the picture's visceral particulars, Raw is an open concession to the harrowing quality of Justine's grim blossoming. Nasty as the film gets, and it does indeed get nasty, the harshest sensations Ducournau articulates here tend to be the ones we can't detect by merely looking: Fear of feminine sexuality, family legacies, popularity politics, and uncertainty of self govern Raw's horrors as much as exposed and bloody flesh. It's a gorefest that offers no apologies and plenty more to chew on than its effects. —Andy Crump
---
2. I Lost My Body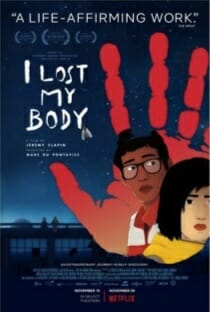 Year: 2019
Director: Jérémy Clapin
Stars: Hakim Faris Hamza, Victoire Du Bois, Patrick d'Assumçao
Genre: Animation, Science Fiction
Rating: NR
Runtime: 81 minutes


While we're on board, at least passively, for however many sequels Pixar wants to give Toy Story, patient for however long another one takes, I Lost My Body is a singular animated film, increasingly of the kind that, frankly, don't get made anymore. Partly because hand-drawn features made by small studios are rarer than ever, but mostly because it's a defiantly adult animated film, wreathed in oblique storytelling and steeped in grief. Ostensibly about an anthropomorphic hand climbing and skittering its way across the city to find the person to whom it was once attached—the story of its severing slowly coming to light—the beauty of director Jérémy Clapin's images, often limned in filth and decay, is in how revelatory they can be when tied so irrevocably to the perspective of a small hand navigating both its nascent life in the treacherous urban underground and the traumatic memories of its host body's past. I Lost My Body is an unassuming, quietly heartbreaking achievement, one the Academy needs to prioritize now more than ever over expectedly competent big studio fare. —Dom Sinacola
---
3. Leon: The Professional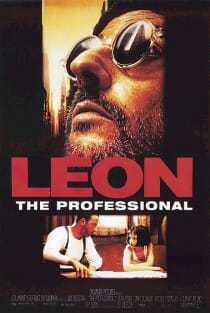 Year: 1994
Director: Luc Besson
Stars: Natalie Portman, Jean Reno, Gary Oldman
Rating: R
Runtime: 110 minutes


It's tough to construct a screenplay around a child who contains a distinct character arc and expect the performance of the actor cast in the role to pull that off. Since films are usually shot out of order, it's a bit much to expect a child actor to be completely in tune with where their character is emotionally in relation to the big picture. That's why, apart from Christian Bale in Empire of the Sun, the only other example that comes to mind where such an arc was pulled off so effectively, is Natalie Portman's breakthrough performance as Mathilda, the hitwoman-in-training in Luc Besson's action classic/creepy underage romance, Leon. When we meet young Mathilda, she acts tough, cigarette in hand, but Portman still taps into her childhood charm. After her little brother is murdered courtesy of bad cop Gary Oldman's glorious scene chewery, Mathilda's soul hardens and a rude awakening into the violent world her previously frail soul inhabits is put on full display. As she learns the tricks of the hitman trade from the introverted Leon (Jean Reno), her arc into becoming a kind of monster no child should have to face is complete. Yet this cynical relationship somehow blossoms into a profound love between Leon and Mathilda. That's a lot of layers to ask from a child actor, and Portman comes out of the gate swinging. —Oktay Ege Kozak
---
4. The Summit of the Gods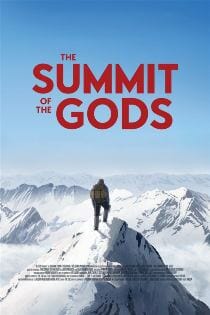 Year: 2021
Director: Patrick Imbert
Stars: Lazare Herson-Macarel, Eric Herson-Macarel, Damien Boisseau, Elisabeth Ventura, Kylian Rehlinger, François Dunoyer
Rating: PG
Runtime: 95 minutes


Based on Jiro Taniguchi's early '00s manga, which added breathtaking environmental illustrations and sharp, shadow-intensive character designs to Baku Yumemakura's 1998 novel, The Summit of the Gods is a testament to self-motivation through the intertwined stories of two men: Mountain climber Joji Habu (Eric Herson-Macarel) and journalist Makoto Fukamachi (Damien Boisseau). Director Patrick Imbert's French anime sees the two cross paths thanks to a legendary Vestpocket Kodak camera belonging to George Mallory, the English mountaineer who may or may not have reached the top of Everest in the '20s. Fukamachi sees Habu with the camera, then loses him. Fukamachi wants a scoop; Habu wants to be left alone as he prepares for his own climb. In his search for the recluse, Fukamachi compiles Habu's life, constructing his obsessive arc event by event through unearthed news clippings. With this intercut structure, The Summit of the Gods is both a great journalism movie and great mountaineering movie—each with a series of technical steps that contain emotional weight impossible to fully explain to an outsider. Why does one seek the peak? Why does one devote themselves to finding all the details of a story? These lonely goals are personal as much as professional. The end result is clear, but the reasoning behind it all quickly becomes murky and existential under scrutiny. The clarity of the animation backs up these large questions with simple answers. The majestic, hazy colors of nature—bright blues and purples—contrast against day-to-day living in condos, barrooms and city streets that've lost all romance. The latter are utilitarian in their detail, so richly filled with realistic stuff as to dull you with familiarity. Then the movie takes you out on the expeditions, through the eyes of the people who live for it. The climbing sequences feature shots so stark and layered with slurries and sunbeams that their painterly abstraction will leave your jaw hanging in the snow. And yet, on a moment-to-moment level, it's a detailed crunch of piton into stone—of clever rope knots and the muscular friction of hands and feet—undertaken by characters that move with a deliberate intent, their animations weighty enough to leave footprints and mini avalanches of pebbles. The Summit of the Gods is a subtle movie, told in shades of white and degrees of silence, but its passion burns hot beneath the icy rime. Its complex storytelling and convincingly lovely vistas make its philosophical case well: Whether you're risking it all to get to a peak, to get to the bottom of a mystery, or to create a painstaking piece of animation, you're lucky enough to have something you love.—Jacob Oller
---
5. The Takedown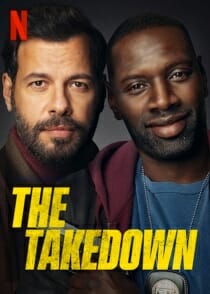 Netflix Release Date: May 6, 2022
Director: Louis Leterrier
Stars: Omar Sy, Laurent Lafitte, Izïa Higelin
Genre: Action, Comedy
Rating: TV-MA


How smart does an action movie have to be to be smarter than a Hollywood action movie? It doesn't have to be inaccessible. It doesn't have to be dull either. The quick-firing, quick-witted The Takedown stars Omar Sy and Laurent Lafitte (reprising their roles from 2012's On the Other Side of the Tracks) and is directed by Louis Leterrier. It's a buddy cop movie about two former partners reunited in Paris to solve a murder in the French country, discovering a white supremacist terrorist conspiracy along the way. It reminds me of Bad Boys, Rush Hour and Hobbes and Shaw, but it's slightly more critical of police than the former two and far more grounded than the last one. The Takedown is a very good time: A solid action comedy and a window into how a French director with a lot of American projects can turn eclectic influences into an artistic sensibility with wide-ranging appeal, all while directing actors to beat up Nazis. If you're familiar with the genre, you'll recognize familiar components. Two leading men with complementary/contradictory personalities and skill sets, and a relatively no-nonsense leading lady that one or both guys are romantically interested in. Sy's Chief Ousmane Diakité is a sharp investigator and a relentless, sometimes reckless, fighter, but he can be squeamish and isn't smooth. Lafitte's Lt. Francois Monge is a lonely but successful and self-assured narcissist, meticulous about protocol and folding his clothes, and an incorrigible womanizer. Izïa Higelin plays Alice, the local police officer guiding them around town and helping them with their investigation, with an apparent mutual attraction to Ousmane—while Francois imagines himself to be a magnet. The Takedown marks a fruitful continuing collaboration between Sy and Leterrier, who directed the first three episodes of Sy's successful Netflix series Lupin and is set to replace Justin Lin as the director of Fast X. It isn't a radical or revolutionary movie (it is still about good-guy cops), but it's refreshing relative to its genre contemporaries. Oh, and watch it in French with English subtitles, which feels a lot more natural than the English dub. —Kevin Fox, Jr.
---
6. MFKZ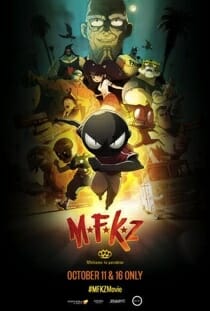 Year: 2018
Directors: Shojiro Nishimi (as Shoujirou Nishimi), Guillaume Renard
Starring: Giancarlo Esposito, Vince Staples, RZA, Dascha Polanco
Genre: Animated, Action
Rotten Tomatoes Score: 41%
Rating: NR
Runtime: 105 minutes


France and Japan have always had something of a cross-continental love affair when it comes to art. From the impact of ukiyo-e prints on the rise of impressionism to the influence of Jean "Moebius" Giraud's bandes dessinée comics on artists like Hayao Miyazaki and Katsuhiro Otomo, the aesthetic trajectories of these two countries have been in constant conversation with one another throughout history. MFKZ is only the latest link in this chain of cultural exchange, an international work whose origins stress the fault lines what can be known as "anime" or "world animation." Co-directed by Studio 4°C's Shojiro Nishimi and comic author Guillaume "Run" Renard, MFKZ is adapted from Renard's original comic Mutafukaz and follows Angelino, a onyx-skinned young man eking out a life of minimum wage survival in Dark Meat City, a funhouse mirror depiction of South Central Los Angeles by way of Brazilian Favelas. Angelino's meek and unassuming life is upended when he crosses paths with a mysterious young woman and subsequently gets into an moped accident. Waking up with a splitting headache and suddenly ensnared in a centuries-old conspiracy by shadowy government agents, Angelino and his friends Vinz and Willy must find a way to escape the city alive, all the while uncovering the secrets of Angelino's own forgotten past. MFKZ is a labor of perseverance, and it shows. While it flares up before fizzling out in its final moments, the view is admittedly entertaining and worth witnessing if only to relish in the thrill of its visual excess. Whether MFKZ is an end in of itself or the entry in a larger series to come, it's a marvel to see such an avowed international effort stake its claim to legitimacy amidst the medium's global transformation. —Toussaint Egan
---
7. Oxygen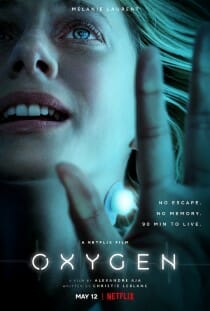 Year: 2021
Director: Alexandre Aja
Stars: Mélanie Laurent, Mathieu Amalric, Malik Zidi
Rating: NR
Runtime: 101 minutes


If you decide to watch the new sci-fi horror offering Oxygen during your latest Netflix and chill, allow me to impart a word of caution: This film isn't what you think it is. Alexandre Aja, the acclaimed New French Extremism director responsible for the subgenre's classic Haute Tension, is known for just that: Extremism. He's no stranger to pushing his characters into heightened, blood-curdling scenarios where the very fabric of their beings dangle at impossibly high stakes. But where Oxygen differs from the rest of his work is that, ultimately, it is a love letter to human survival—a horrorshow with catharsis running through its veins. A woman (Mélanie Laurent), awakens in a cryogenic chamber with no memory of her identity or how she got there. M.I.L.O. (Mathieu Amalric), the pod's onboard computer system, informs her that she has only 33 percent left in her oxygen reserve. We only see the inside of this pod, making her true location a terrifying unknown. Needless to say, escape couldn't be more critical. —Lex Briscuso