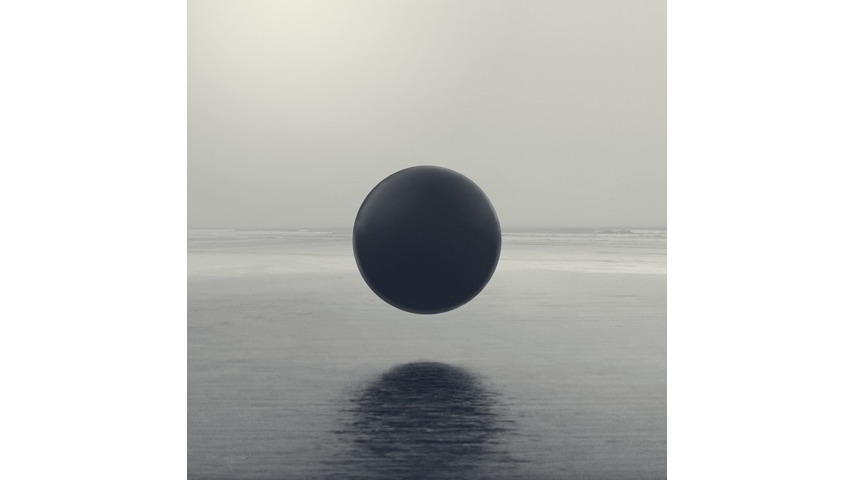 When Braids played South by Southwest in 2011, they were unlikely heroes, turning cerebral, nuanced compositions into something comprehensible as a performance. Part of this was from their music-geek attention to detail, but part was the warmth with which they delivered their headphone-ready evocations—with smiles, hoots, hugs and tears.
That humanity is very much still at the heart of their sophomore album, Flourish//Perish. The title alone directly addresses vitality, which almost comes across as adventurous when you try to rectify the idea with the electronic effects and futuristic percussion rhythms that populate the bleak terrain of the album. These incongruities recur in the album's content. "Together" is about as solitary and paranoid of a number as you will get in these mid-summer months, with frontwoman Raphaelle Standell-Preston finding company in her own mind, and the speaker sounding anything but "together." Standell-Preston is the confident center of "Juniper," letting her classically beautiful vocals take root amid the cyclone of discordant textures.
The conflicting effect of the album can be unnerving on "Amends," where the vibrance of the vocals is rushed by the environment, like sprinting in a dark hallway, hoping not to crash into a wall. Impressions like these are easy to respect, but also hold the identity of Braids lightly, and without reverence for what they have previously constructed. Perhaps the departure of keyboardist and vocalist Katie Lee affected the direction of the project, as there are only a few moments where the roadmap laid out on Native Speaker is followed.
Those few moments, though, cultivate curiosity about who the three-piece Montreal band really is. While it's possible that they are more the Austra-esque creators of spare darkwave we hear on "December," this impressive bit of songwriting is also Braids at their least creative.
It's closer "In Kind," with eight minutes of unpredictable, brave and exhilarating musicianship that achieves heights most bands spend a career searching for. The length of time it takes to unfold challenges waning attention spans, but by revealing Standell-Preston's drawn fangs early, it turns the listeners into willing victims. It's a shame Braids doesn't live on this level, but it also makes the reward of "In Kind" more satisfying. If we know anything about Braids by the conclusion of the song, and the album, it is to expect change and growth, not a settled-on sound. And, for better or worse, that is very human.
Others Tagged With