Here's the First Image of David Harbour as Hellboy (Updated)
Images via Kevin Winter/Getty, Simon Varsano/Lionsgate
Movies
News
Hellboy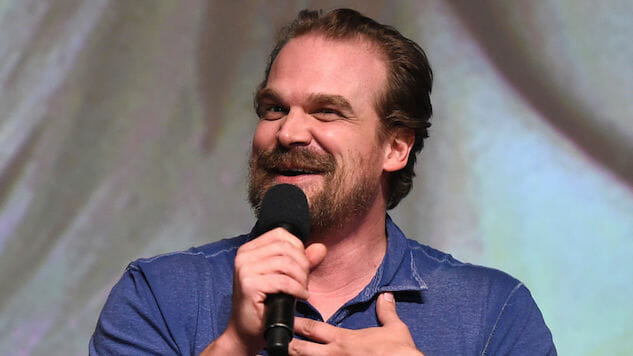 Update: Lionsgate states that Hellboy: Rise of the Blood Queen does not yet have an official release date.
Original Story: Hellboy: Rise of the Blood Queen has already had a fair amount of publicity lately, but up until recently it wasn't exactly positive. Ed Skrein's casting caused a whole saga, albeit one that ended well when he stepped down and Daniel Dae Kim was cast to replace him.
Now, the film is making waves for a different reason: the very first picture of David Harbour as the eponymous Harbinger of the Apocalypse: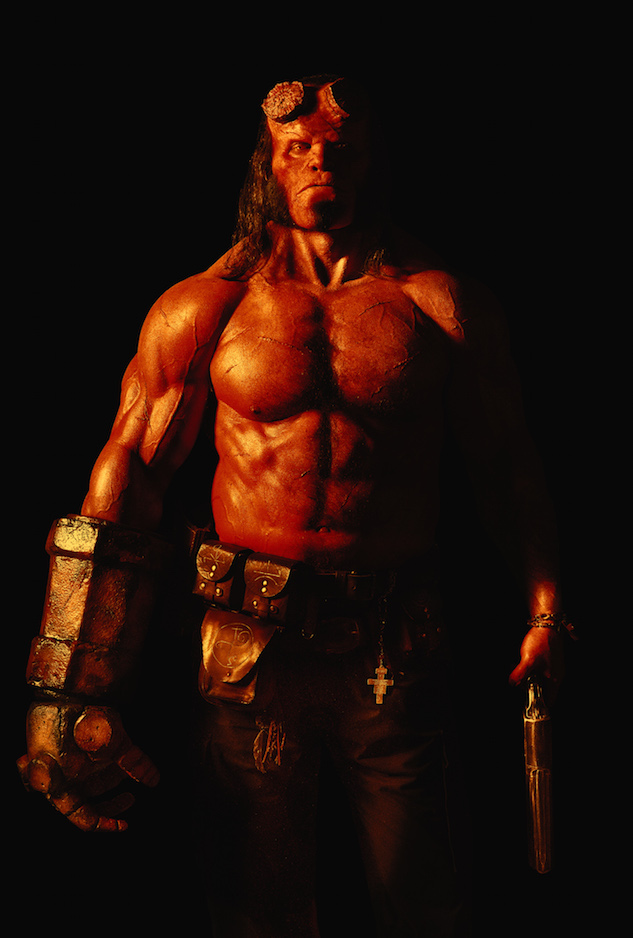 This looks to be a pretty faithful adaptation of the character, and fairly close to Ron Perlman's iteration, aside from a few changes. Harbour is sporting some longer hair and a more metallic version of Hellboy's Right Hand of Doom, and he appears to keep a crucifix right near his crotch. Could this be a sign that, finally, we're getting an incarnation of Hellboy who fucks? Only time will tell.
Hellboy: Rise of the Blood Queen is set to debut on Jan. 11, 2019.