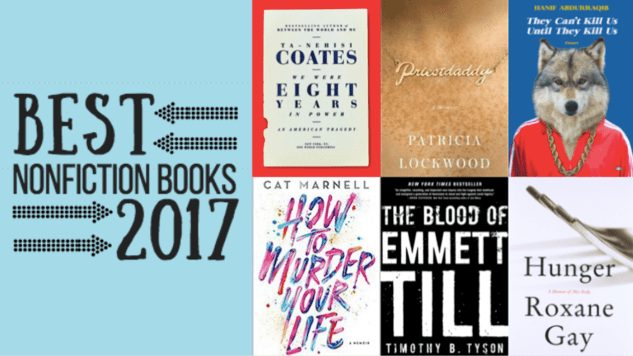 We're excited to share our top picks for the best nonfiction books of 2017! From Patricia Lockwood's rollicking memoir to Ta-Nehisi Coates' moving essay collection, these books prove to be both entertaining and challenging reads. And while these are by no means the only extraordinary books published this year, these 20 were our absolute favorites.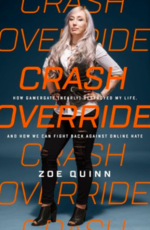 20. Crash Override: How Gamergate (Nearly) Destroyed My Life, and How We Can Win the Fight Against Online Hate by Zoe Quinn
After Zoe Quinn broke up with her boyfriend in 2014, he responded by publishing a blog post overflowing with lies that encouraged others to harass her. This spiraled into #GamerGate, a toxic movement targeting Quinn and other women in the gaming industry with harassment and death threats—a movement that shaped the alt-right as we know it today. In her frank and moving memoir, Quinn describes her experiences and her decision to fight back, leading her to found a network that supports people who are experiencing online abuse. Crash Override highlights a crucial moment in recent American history, with Quinn delivering the hope and tools we desperately need to combat online harassment today. —Frannie Jackson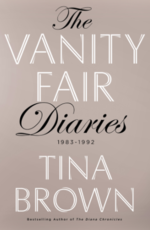 19. The Vanity Fair Diaries: 1983 – 1992 by Tina Brown
Good God, what a conflagration! Fueled by the capital and excess of the 1980s, a media boom provided the hot house for Tina Brown's massively entertaining diaries. Tracing her career at Vanity Fair, which she raised like Lazarus, Brown's Diaries are electric, walking the wire between hard news and dishy gossip—and studded with names like diamonds. In short, it distills the essence of her reign at one of America's premiere glossies, and inspires hope for another media bloom in the Age of Trump. —B. David Zarley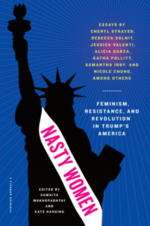 18. Nasty Women: Feminism, Resistance, and Revolution in Trump's America edited by Samhita Mukhopadhyay and Kate Harding
Collecting essays from 23 feminist writers, Nasty Women explores diverse, relevant topics in the wake of Trump's election. Every single essay is essential reading, from Samantha Irby's discussion of racism and living as a queer black woman in rural America to Sarah Hollenbeck's account of life as a disabled woman during a presidency that mocks people with disabilities. Whether you read one essay at a time or devour the book in one sitting, Nasty Women will encourage critical thinking about the United States for years to come. —Frannie Jackson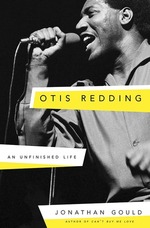 17. Otis Redding: An Unfinished Life by Jonathan Gould
Peter Guralnick's Sweet Soul Music posited that 1960s Southern Soul brought the races together not only in front of radios and concert stages, but in the studios where integrated bands prefigured post-racial America. The best soul music books since have shredded Guralnick's thesis, recognizing that the same inequalities that plagued the country framed the lives of Southern soul artists and the musicians who supported them. Jonathan Gould's Otis Redding doesn't so much practice revisionist history as simply get a complex story right, capturing the too-short life and career of the immortal Otis Redding with unerring perceptiveness, precision and cultural context. In short, Gould delivers the first biography to do Redding justice. —Steve Nathans-Kelly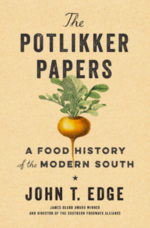 16. The Potlikker Papers: A Food History of the Modern South by John T. Edge
As a discipline, History has a reputation for being exceedingly dry at best and prohibitively dense at worst. Geography, which most people associate solely with map quizzes and the calculation of longitude and latitude, has an even rougher rep. To combine the two is a specific kind of challenge, and to succeed, as Southern Foodways Alliance Director John T. Edge has done in his affectionate and deeply researched The Potlikker Papers, is a legitimate coup. The book traces the culinary and social history of food in the American South—and doesn't pull any punches about our country's past or present. Whether you've been eating fried chicken and Hoppin' John your whole life, or have only stocked your cupboards with Mason jars to keep up with insta trends, this study of Americans relating to each other across time, space and the kitchen table is the exact historical illumination 2017 demands. —Alexis Gunderson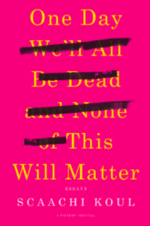 15. One Day We'll All Be Dead and None of This Will Matter by Scaachi Koul
In her debut essay collection, Scaachi Koul describes her life as the American daughter of Indian immigrants, relating personal stories of life between two cultures. From her fear of flying to the drama surrounding her decision to date a white man, Koul shares an unfiltered look into her life—and the result is wildly entertaining. One Day We'll All Be Dead proves honest and humorous, promising thoughtful entertainment from a witty author. —Frannie Jackson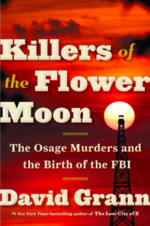 14. Killers of the Flower Moon: The Osage Murders and the Birth of the FBI by David Grann
The Osage Indian nation boasted the world's richest people per capita in the 1920s due to the discovery of oil beneath their land. In Killers of the Flower Moon, David Grann chronicles the true story of how the Osage were targeted for their wealth, leading to a terrifying string of murders. The result is a maddening tale of the crimes, revealing the criminals' identities and the national ramifications. Grann succeeds in writing a gripping book, but his greatest feat is in highlighting how racism against the Osage at the highest levels of government allowed the murders to continue for years. This book will enrage you, as it should. —Frannie Jackson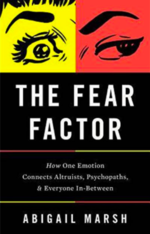 13. The Fear Factor: How One Emotion Connects Altruists, Psychopaths, and Everyone In-Between by Abigail Marsh
In studying both altruistic kidney donors and psychopathic children, Abigail Marsh is discovering how the brain responds to others' fear. Marsh, an associate professor of psychology and neuroscience at Georgetown, details her intriguing findings in The Fear Factor, revealing that our brains are "hardwired for good." But variations in this hardwiring can lead to extreme behavior, from a teen who killed her own guinea pig to a man who risked his life to save a drowning woman. Marsh's research proves fascinating, and her personal experiences with people on both ends of the spectrum makes for engaging reading. —Frannie Jackson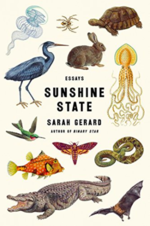 12. Sunshine State by Sarah Gerard
Economics, immigration, climate change—these are the issues of the day, and all three intersect in Florida. Lashed by hurricanes and melted by the sun, it occupies peculiar real estate—another Florida specialty—in the American consciousness. Aggressive, playful, conservative: Florida is America's future.
Sarah Gerard's essay collection, Sunshine State, dissects what Florida means to the United States with a nuance and complexity only someone who has lived in it—and, just as importantly, moved away from it—can provide. This portrait of her home state is a book-length elevation certificate, assessing Florida's—and the country's—chance of flood damage. Feverish, beautiful and biting, Gerard's book proves to be cottonmouth lit, the writing on the seawall. —B. David Zarley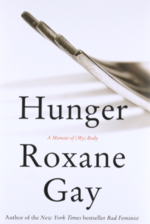 11. Hunger: A Memoir of (My) Body by Roxane Gay
The parenthetical in Hunger's subtitle is essential: if you go into Roxane Gay's latest collection of essays searching for a triumphant body-acceptance journey, or even a relatable struggle with disordered eating, you'll leave unsatisfied. As with her bestselling Bad Feminist, Gay is concerned more with honest writing than in forcing universal truths. Hunger is rooted in the gang rape Gay survived when she was 12 years old, an event orchestrated by a boy she felt she loved and a turning point in what Gay admits was a fairly lucky life up until that point. In the aftermath of the attack, Gay ate and ate to build a fortress for herself out of her own body, to become invisible to men as a safety mechanism. What she discovered instead was that fatness (her preferred term) invites its own personal violations in a society obsessed with bodies but accepting of only a narrow range of them. As Gay proclaims up front, Hunger is not a "success story" as either a weight-loss memoir or as a story about coming to love her body, but an honest, unflinching collection of essays about (her) body and the life she has lived in it. —Steve Foxe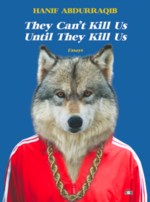 10. They Can't Kill Us Until They Kill Us by Hanif Abdurraqib
"The truth is, once you understand that there are people who do not want you to exist, that is a difficult card to remove from the table."
Hanif Abdurraqib's essays, which tackle everything from racism to music to suicide, are necessary reading now more than ever. Challenging and lyrical, his writing delivers compelling observations in bite-sized pieces, allowing you to digest the deeper ramifications of his insights. And They Can't Kill Us Until They Kill Us is the perfect place to begin with Abdurraqib, as it collects both published and previously unreleased essays into one tome. —Frannie Jackson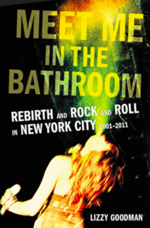 9. Meet Me in the Bathroom: Rebirth and Rock and Roll in New York City 2001-2011 by Lizzy Goodman
It's hard to imagine New York as a rock 'n' roll graveyard, but that was very much the case in the 1990s, when the city's music scene shriveled under the sanitized initiatives of Mayor Rudy Giuliani and a growing corporate aristocracy. But as history has demonstrated time and again, these depressing cultural voids often become the soil for new artistic roots, and the seeds of messy rock music were getting ready to sprout. In Meet Me in the Bathroom, Lizzy Goodman traces the story of that revival, from the dance parties that spawned a community of young rock fans, through the trauma of the September 11th terrorist attacks and the violent spasms of the recording industry, to the rise of era-defining bands like The Strokes, The Yeah Yeah Yeahs, LCD Soundsystem, TV on the Radio, The National, Vampire Weekend and others. Goodman spent the past six years interviewing just about everyone who played a role, delivering an enthralling history of modern rock 'n' roll. —Matthew Oshinsky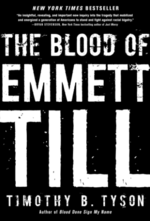 8. The Blood of Emmett Till by Timothy B. Tyson
Over six decades have passed since Emmett Till, a black 14-year-old from Chicago, was kidnapped and killed in a gruesome lynching in Tallahatchie County, Mississippi. Yet his death, his killers' acquittal and the subsequent wave of protests—marking the beginning of what we now call the Civil Rights Movement—continue to impact American culture.
Timothy B. Tyson, a white southern-born historian, was invited to interview the woman who had accused Till of grabbing her waist and uttering "obscenities." When speaking with Tyson in 2008, the woman said, "That part's not true." This remarkable admission, offered up decades after the trial and its aftermath shook the nation, drove Tyson to write The Blood of Emmett Till. The book provides a painstaking recreation of the murder and the trial while also foregrounding the social context. Its best moments come when Tyson dissects the ways in which white supremacy was reinforced at every level of the state and society, puncturing the pieties of those white people—Tyson's own family included—who believe they, and their ancestors, were free of racial bias. —Lucas Iberico Lozada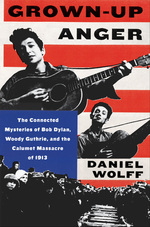 7. Grown-Up Anger by Daniel Wolff
New Bob Dylan books appear so frequently these days, and it's become a rare treat to find one that distinguishes itself by delving into deeper mysteries than the Nobel laureate himself. Daniel Wolff's provocative new book, Grown-Up Anger, enumerates the ways Dylan fashioned his early public persona around Woody Guthrie's Dust Bowl balladeer image, exploring connections in the anger that came across in the two men's songs. Wolff particularly focuses on the time-transcending rage that made those songs stick, which established Dylan and Guthrie's voices as connected but distinct, honest, mature, uncompromising and impossible to ignore. As Wolff says, "We could all use a little grown-up anger." —Steve Nathans-Kelly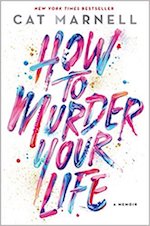 6. How to Murder Your Life by Cat Marnell
Press surrounding Cat Marnell's book deal was dripping with venom. Yellow headlines blared—even a publication as august as The Atlantic couldn't resist running the headline, "Cat Marnell's Book Deal Could Buy a Lot of Drugs." The entire saga was laced with hatred, because although Marnell was achieving media success directly because of her sickness, she was not afflicted with something relatable like cancer. Her main condition, the least pitied of all pathologies, is addiction. Yet Marnell's memoir is wonderful. Her voice is her single greatest asset—a pure stylist who can tackle both beauty tips and the savage electricity of a life on amphetamine. How to Murder Your Life turns the addict, trucked with so many gallows watchers' outrages, into her own fully-formed person. —B. David Zarley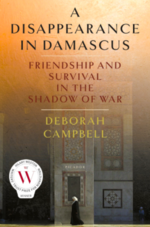 5. A Disappearance in Damascus: Friendship and Survival in the Shadow of War by Deborah Campbell
Released in the U.S. this year after an award-winning Canadian launch in 2016, A Disappearance in Damascus chronicles the real-life disappearance of a woman in Syria. Deborah Campbell was working as an undercover journalist in Damascus when she hired Ahlam, a talented "fixer," to help her navigate the city and identify sources for articles. The book begins by highlighting their friendship, slowly revealing Ahlam's backstory as an Iraqi refugee. By the time Campbell describes Ahlam's traumatic disappearance, you'll find yourself devastated for this remarkable woman while anxious to discover what happened. A Disappearance in Damascus succeeds in delivering both a gripping tale and a sobering commentary on the devastating fallout of America's war in Iraq. —Frannie Jackson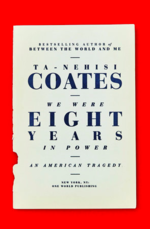 4. We Were Eight Years in Power: An American Tragedy by Ta-Nehisi Coates
The title of Ta-Nehisi Coates' essay collection, We Were Eight Years in Power, references Thomas Miller's statement at South Carolina's constitutional convention in 1895. A black congressman, Miller recognized that the progress made during Reconstruction was being replaced by white supremacist policies. Coates' uses this as a jumping off point, introducing his collection of eight essays that were published in The Atlantic during President Obama's time in office. Although fantastic on their own, the essays—each paired with another introductory essay discussing a specific year—serve as a multifaceted examination of American culture when read together. And Coates, who has mastered the ability to interpret the country's future by understanding its past, concludes his book with a chilling epilogue that proves necessary reading: his essay on Donald Trump, titled "The First White President." —Frannie Jackson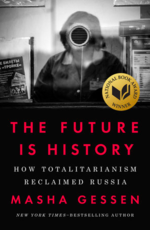 3. The Future Is History: How Totalitarianism Reclaimed Russia by Masha Gessen
Winner of the National Book Award in Nonfiction, The Future Is History follows four Russians from their birth in the 1980s to today. Masha Gessen tackles a tumultuous period in Russian history, as the hope for democracy gradually devolved and an autocratic government stole its place. In spotlighting four individuals coming of age during this period, Gessen transforms a convoluted history into personal stories with personal stakes. The Future Is History proves to be a challenging yet rewarding read, illuminating the terrors of Russia's modern government. —Frannie Jackson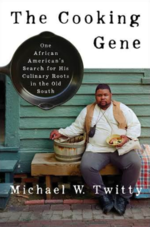 2. The Cooking Gene: A Journey Through African American Culinary History in the Old South by Michael W. Twitty
Culinary historian Michael W. Twitty weaves a compelling narrative in The Cooking Gene, exploring race through the lenses of Southern food and culture. In mapping his own black and white ancestry, Twitty transforms sweeping topics into a personal history, which proves both informative and wonderfully entertaining. His conversational tone and glorious recipes will draw you in, but it's his insights—namely, that we must confront the nation's history of slavery before we can find healing—that will stick with you long after the final page. —Frannie Jackson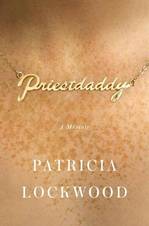 1. Priestdaddy by Patricia Lockwood
Patricia Lockwood had an unorthodox childhood. As the child of a Catholic priest, she grew up as an anomaly in the faith, but that detail is only the tip of the bizarre Midwestern upbringing Lockwood recounts in her memoir. Her parents are hilarious and strange, her siblings unique and loud, and Lockwood herself is just as mischievous as her Twitter presence would suggest. But Priestdaddy is more than a series of anecdotes; the book is obscene, moving and complex, with Lockwood not shying away from reflecting on the darker areas of the faith in which she grew up. To read Priestdaddy is to witness quiet moments of gorgeous prose give way to stories about Lockwood's mom hitting a man with a van known as "thegrindup.com" after leaving the house "under cover of darkness." It places the beautiful and the filthy side by side, just as any God with a sense of humor would intend.
—Bridey Heing

Looking for more reading recommendations? Check out our lists of the best novels, best short story collections, best audiobooks and best Young Adult books of 2017.