Paul Goldberg Delivers a Grimly Humorous Take on Soviet Russia in The Yid
Author photo by Gilles Frydman
Books
Features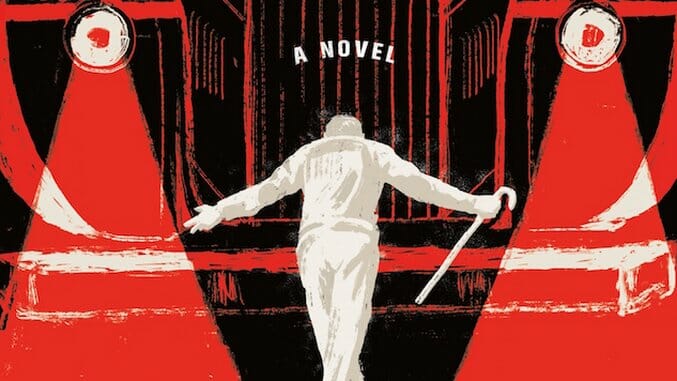 At 56, Paul Goldberg can technically be framed as a debut novelist. Granted, he already has three nonfiction works to his credit, along with 30-plus years of reporting in the fields of oncology and healthcare as the editor of the award-winning publication The Cancer Letter. But the way Goldberg tells it, he's never actually had a real job.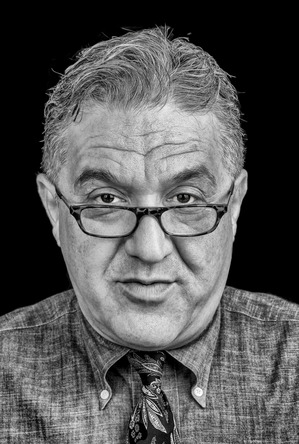 The Yid, meanwhile, is Goldberg's first foray into fiction. Goldberg, who was born in Moscow and left for the U.S. at age 14, has created a charismatic team of unlikely heroes who become would-be assassins, uncovering a plot by Joseph Stalin to engineer his own version of the Holocaust in the U.S.S.R.
In Goldberg's fast-paced action/comedy, February of 1953 is fading into March and uniformed ruffians begin making conspicuous midnight arrests of Jewish citizens around Moscow. A retired thespian and an aging surgeon—who are both former Red Army specialists—along with an expatriated African American engineer and a vengeful young woman fall into an unpredictable alliance. Each of them commit, for obvious reasons as well as their own, to unite and stop a second Holocaust.
With The Yid, Goldberg has found a graceful balance of gallows humor and film noir cloak-and-dagger suspense, as well as a mix between hard-boiled action and Shakespearean allusions. It took 10 years for Goldberg to get The Yid published, and while there's a tacit encumbrance upon first-time novelists to make an impression, "I really didn't care, honestly," Goldberg says.
Publishers initially objected to his acerbic characters; they said readers wouldn't be able to feel his characters' pain. "I can't help it," Goldberg says. "I don't write with a soul and happy prose. I can't write 'endearing,' and gallows humor doesn't strike people as something worth doing. That was a hard sell 10 years ago."
But the world changed a lot in a decade. The Yid's final draft changed slightly, too.
"I ended up grounding it more in the past with these characters when I rewrote it. But, really, if you were to do a textual analysis of the rejection letters I received 10 years ago versus the reviews I'm getting right now, there is absolutely no correlation. It's like two completely different books. I didn't make that huge amount of changes between the versions."
Setting aside a fiction writer's prerequisite trapeze-trick of wowing editors and readers with that first book, Goldberg faced the challenging task of switching from nonfiction to fiction (his 2012 book How We Do Harm covered the American healthcare system). Albeit with The Yid, Goldberg may be operating within the more authoritative realm of historical fiction, and he's still crafting authentic emotions and believable dialogue for these composite characters to share and experience.
"Even with my nonfiction, I always wanted to get deeper into the characters," he says. "It was always about the characters to me. I've always been thinking of the way in which to get more of the feel of a novel into a nonfiction book. The one thing, to me, that fiction and nonfiction have in common is that you need a larger-than-life character."
We're actually given four of these vibrant characters in The Yid. Leading the pack is Solomon Shimonovich Levinson, a somewhat showboaty, snarky retired actor and onetime Shakespearean understudy vying to steal the show. But what other elements are required to make it as a fiction author? Goldberg insists that patience is the key.
"Patience is kind of forced upon you, though…right? It's either that or you jump off a cliff. I haven't jumped off a cliff, yet. I wouldn't presume to have advice for anybody, really. The most important thing is just to stay with it and write your own life story that you can't not write. You are a writer; you have to write. I wrote early in my career about the Soviet human rights movement. And I'd always wondered why is it that some people would have that courage to stand up to one of the great totalitarian governments in the world and why would anyone behave in such a non-maximizing, economically puzzling way."
But how can you hit those multifaceted tones of mirth and menace, of dread and delight?
"What is tragedy? What is comedy?" Goldberg asks. "Growing up in Moscow, you had to accept certain things. Like, for example, Hitler killed most of your family. That was the case with mine. In 1937, Bolsheviks were killed. In 1953, people started to come out of the prisons. By 1956 it was all done. Massive amounts of these personal histories, but you get these people to sit down at a table and all this really hilarious stuff starts pouring out. I mean, Stalin, when you think about him, is also very funny! My God, he's perfect for comedy. It's not some coping mechanism, it's just, you can't cry all the time. Fuck that… I mean, have you ever sat down and drank vodka with a bunch of Russian people?"
I tell Goldberg that I'd love to…
"Well, come on over!"