Sketch comedy saw a bit of a TV renaissance in 2019, with a number of great new shows premiering throughout the year. In fact, five of the seven shows below didn't exist before 2019, including the top four. (Well, the troupe in one of those four shows did have a series of online videos for Comedy Central last year, but in terms of shows their 2019 Netflix series is clearly a new and separate thing.) I Think You Should Leave with Tim Robinson might be the only one of them to thoroughly penetrate social media and the broader pop culture, but the biggest sketch comedy story of the year has to be the number of great new shows created by black comedians. From A Black Lady Sketch Show to Sherman's Showcase to Astronomy Club, 2019 gave us a diverse field of black sketch shows that have little in common with one another, and that were all among the very best TV shows of the year. Keep reading to find out which ones we liked the most, and if you haven't seen any of these shows this year, make time to rectify that as soon as possible.
7. Adam Ruins Everything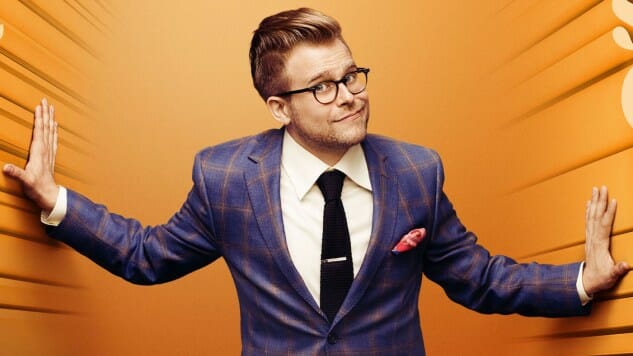 Adam Conover's explainer series isn't a traditional sketch show, but Conover's deep experience with sketch comedy informs so much of what his show does in every episode. Like Drunk History, Adam Ruins Everything uses sketch comedy as one aspect of a larger comedic concept, one that doesn't quite follow in the anarchic, pure sketch mold of Monty Python, Mr. Show or Kids in the Hall. That doesn't diminish how funny these sketches can be, of course—otherwise it wouldn't have made it onto this list.—Garrett Martin
---
6. Alternatino with Arturo Castro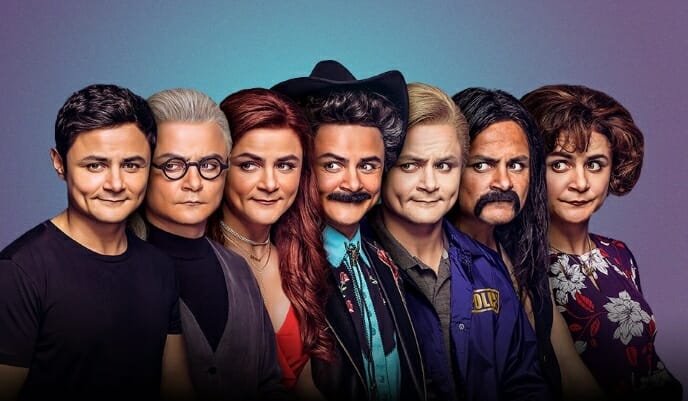 Arturo Castro from Broad City launched his sketch show on Comedy Central earlier this year, offering a sly, crooked, frequently funny look into what it means to be latinx in America today. There are some rough edges, and sketches that just don't quite work, but at its best Alternatino is a hilarious and unique entry into the sketch show pantheon, with a lot of room to grow in future seasons.—Garrett Martin
---
5. The Baroness Von Sketch Show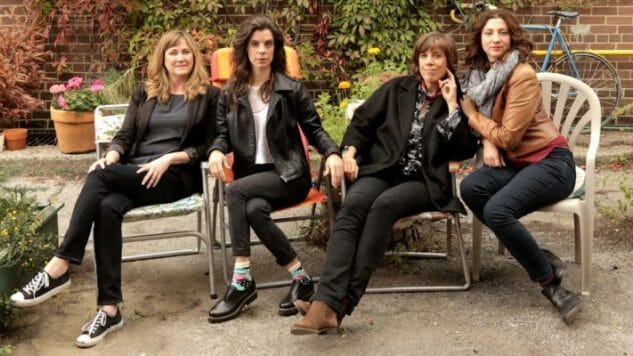 IFC has brought a tiny bit of joy into America by importing Canada's Baroness Von Sketch Show, a smart, female-fronted comedy that pokes holes in the mundane minutiae and unthinking pleasantries of modern life and examines the ways society views women's roles and relationships. An all-female troupe is a refreshing change from the traditionally dude-heavy world of sketch comedy, and it's all done with the kind of quiet confidence found in only the best sketch shows.—Garrett Martin
---
4. Astronomy Club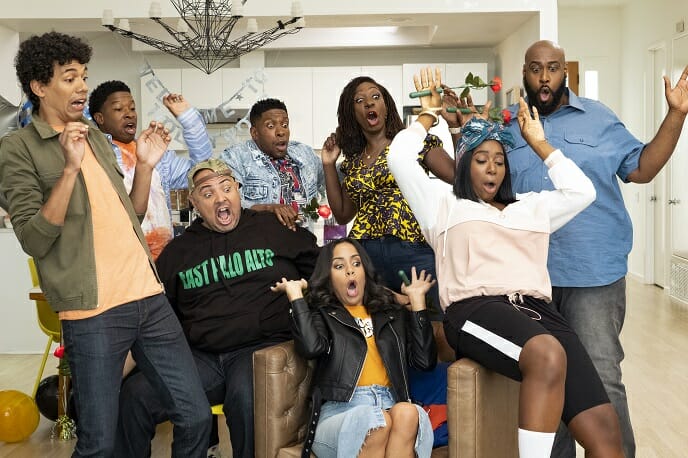 Astronomy Club made the Incredible Hulk-like jump from Comedy Central's website to Netflix this year, getting only better with more time and resources to flesh out their ideas. As Paste's LaToya Ferguson points out in her review, Astronomy Club is one of three sketch shows written by and starring black comedians to premiere on major networks or streaming services this year, and although all three shows are very different from one another, Astronomy Club, Sherman's Showcase and A Black Lady Sketch Show combine to present a wide range of comedy about the black experience that should still be accessible to anybody. Astronomy Club isn't quite as focused as those other shows, but at its best it's every bit as funny.—Garrett Martin
---
3. Sherman's Showcase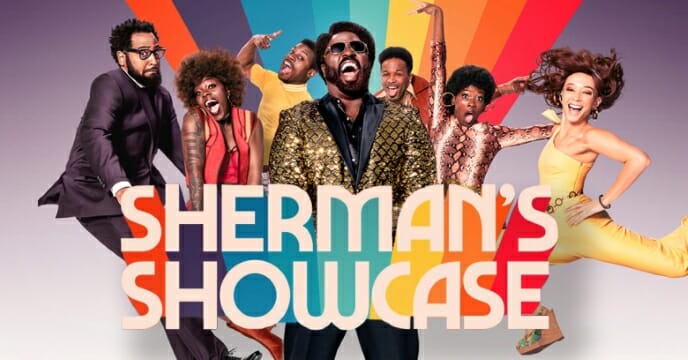 With Big TV dedicated to drowning all of us with more and more content, it's harder than ever to find the shows truly worth watching. So I can forgive you if you didn't already know that IFC's Sherman's Showcase is definitely one of them. This always fun and occasionally brilliant sketch show lovingly satirizes 50 years of black pop culture, from music to movies to TV. Framed as a "best of" DVD compilation of a long-running variety show in the mold of Soul Train and Solid Gold, Sherman's Showcase recently wrapped up its fantastic first season, and hopefully it won't be its last. A single episode can jump from being as hyper-specific as fellow IFC show Documentary Now, as with the sketch about the blatantly Prince-like musician Charade (played by Vic Mensa), to broader cultural parodies, like a series of ads starring Frederick Douglass as a celebrity pitchman. Not every sketch lands, Bashir Salahuddin and Diallo Riddle, who created and star in the show, and their writers have a surprisingly high batting average. Every episode has had at least one instant classic sketch, and usually more.—Garrett Martin
---
2. A Black Lady Sketch Show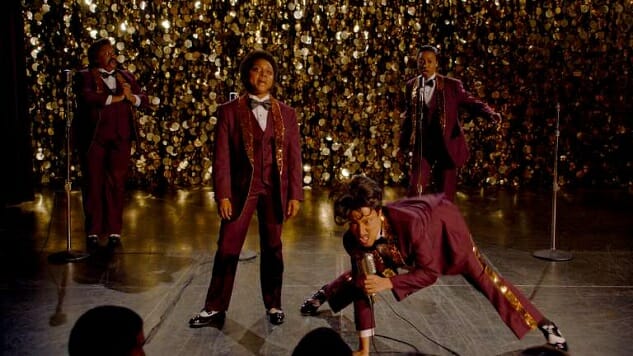 Created by Robin Thede, A Black Lady Sketch Show boasts Thede, Quinta Brunson, Ashley Nicole Black, and Gabrielle Dennis as its stars. It's the first-ever sketch comedy television series to exclusively star, be written by (with Lauren Ashley Smith serving as head writer as she did on The Rundown with Robin Thede), and directed by black women (Dime Davis). The series isn't just breaking ground because it's a black sketch show airing at the same time as another black sketch show (the aforementioned Sherman's Showcase: This type of thing just hasn't been done).
A Black Lady Sketch Show is very familiar for a contemporary sketch comedy series. Think Key & Peele or Portlandia: Each episode has its sketches that sometimes feature recurring characters or bits but, for the most part, are all separate from each other. That is, save for a running segment throughout the series featuring the foursome as heightened versions of themselves, dishing about everything from the (mostly true) fact that all Glee versions of songs are better than the original to what their bizarre turn-ons are to their hair regiments (which is quite important for a black woman, whether you're a character in a sketch show or not). These segments are ground zero for the show, providing much-needed breaks from the sketches themselves, while also telling an interesting story. They also provide a mission statement for the type of humor and thinking that this series aspires to.—LaToya Ferguson
---
1. I Think You Should Leave with Tim Robinson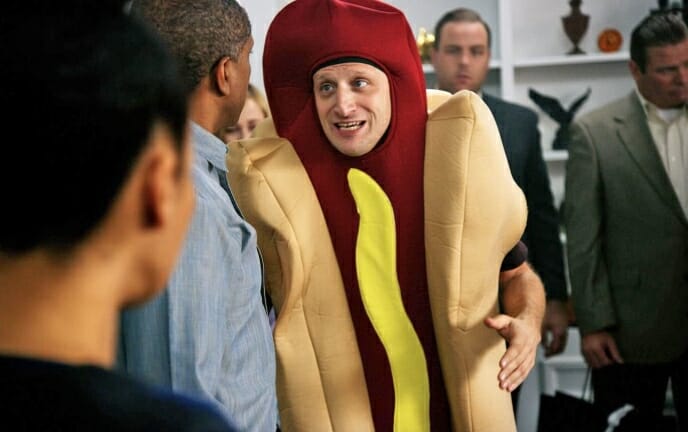 Tim Robinson is equally comfortable on either side of the camera—he's a fantastic sketch comedy writer who's just as good of a performer, and who has carved out a unique and immediately recognizable niche in both. He puts both skills to brilliant use in I Think You Should Leave with Tim Robinson. He's a master of embarrassment. His sketches tend to focus on two types of characters: people who tell small lies that grow larger and more obvious as they refuse to come clean, and people who are too irrational, confused or stubborn to understand what's happening—or refuse to understand because that would require admitting their own ignorance. This might sound like typical cringe comedy turf, but Robinson keeps it fresh by extending ideas behind all bounds of logic, resulting in characters or situations so utterly absurd that you won't even think of comparing them to such cringe comedy forefathers as Larry David or Ricky Gervais.—Garrett Martin