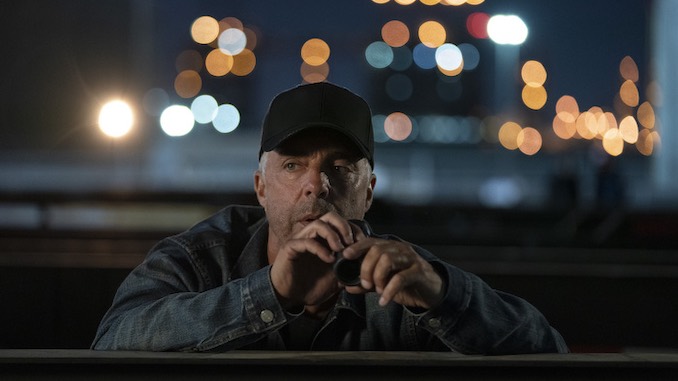 Amazon Freevee (née IMDb TV) is an off-shoot of Amazon's paid Prime Video service. This ad-based streaming service is one of many FAST (free, ad-supported streaming television) channels currently being inundated into our streaming landscape. Though, what makes Freevee stand out from the likes of Tubi or Pluto TV is its blossoming library of originals. And its biggest break-out hit, Jury Duty, was just added back to Freevee after a brief stint on Prime Video for ad-free viewing. With so many other streaming options, Freevee's originals and classic offerings are worth sticking out the ads for. And if you are more in the mood for a movie, Freevee has a wide selection for browsing as well.
While an Amazon account is required to view, no purchase is necessary to discover the wonders that Freevee has to offer—reachable through their website or their app, which is available on iOS, Android, and most smart TV devices. And if you're already a Prime subscriber, Freevee can be easily found nested within the Prime Video app. Below, we have gathered the best shows to watch on Freevee, originals and syndicated series alike (and in no particular order), that you can watch for totally free.

Pretty Hard Cases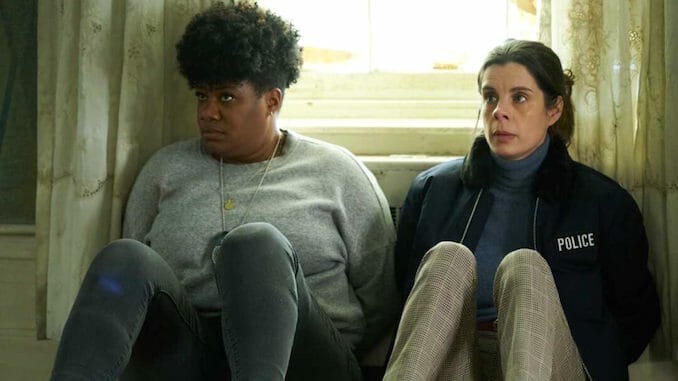 Starring Adrienne C. Moore (Orange is the New Black) and Meredith MacNeill (Baroness Von Sketchshow) as a comically mismatched pair of Toronto detectives—one irons her t-shirts! one wears mismatched socks!!—who are obliged to team up to take down a local opioid operation, Canadian import Pretty Hard Cases (née Lady Dicks) is, as one might expect with leads like Moore and MacNeill, extremely funny. I mean, there's a reason the Odd Couple dynamic (especially in detective shows) is such a classic. And letting both halves of that dynamic be steered by women? You love to see it.
The strength of its explicitly diverse core cast, which includes both Hollywood vets like Karen Robinson (Schitt's Creek) and Tara Strong (literally any cartoon you've ever watched) and Canadian stalwarts Al Mukadam, Daren A. Herbert and Dean McDermott, certainly helped. But ultimately it was the fact that series creators Tassie Cameron and Sherry White, who had just finished writing the first season when COVID locked the industry down in the spring of 2020, watched what happened with George Floyd and summer of reckoning that followed and took the same considered step back as B99 did, scrapping whole scenes and rewriting storylines to better address the rot of police brutality and systemic racism at the heart of North American-style policing.
The result? A complex, thoughtful (and still funny!) story that—though its moments of progressive catharsis do occasionally ring too much of fantasy to be satisfying—doesn't pretend to have all the answers. A diverse police force helps, the series suggests, but it can't solve everything. Letting women have institutional power helps, too, it argues, but it won't fix what's broken within that same institution's basic structure. Because at the end of the day (tiny spoiler to follow), all you really need to get out of the kind of trouble that would derail pretty much any young, Black life is to be a white boy with ties to literally anyone in power. It's infuriating. But at least Pretty Hard Cases understands why, and seems prepared to address it. —Alexis Gunderson
---
Columbo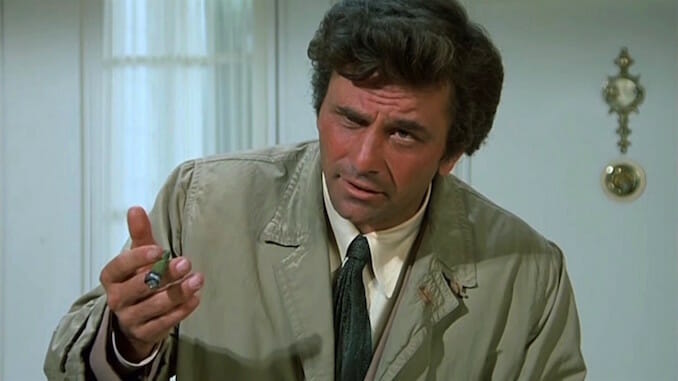 "Just one more thing…" With those words, audiences knew that Peter Falk's Columbo was about to very casually tear into whatever suspect was unfortunate enough to be in the same room as him. In an age where every cop now needs to be a troubled, yet brilliant, antihero, a character like Columbo thrived on his unassuming, affable nature, which inevitably resulted in the show's villain-of-the-week underestimating him, unknowingly giving themselves away in the process.
Indeed, unlike most police shows at the time, Columbo always started by following the perspective of the perpetrator, with the audience then tracking how Columbo would crack the case (referred to by the show's creative team as a "howcatchem" instead of a "whodunit"). Presented as a series of mini-movies spread out over the course of nearly 35 years, Columbo had its inevitable ups and downs, with some cases being infinitely more interesting than others. What remained largely the same, however, was Falk's charismatic portrayal of the lovable, titular detective. It's a performance for the ages, and one that has been frequently imitated but never duplicated.—Mark Rozeman
---
Murder, She Wrote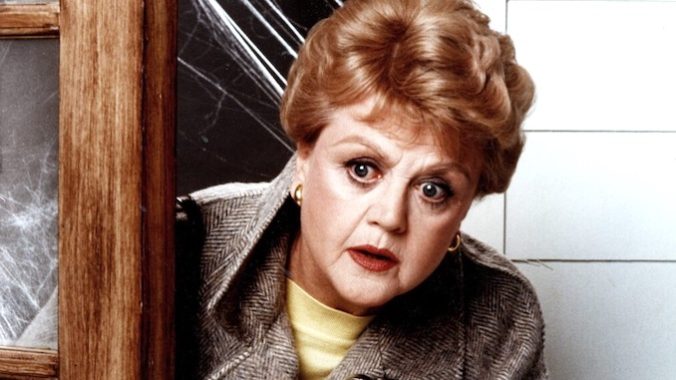 There might not be another person in the world with worse luck than Jessica Fletcher (Angela Lansbury), a mystery writer followed by death at every corner. Though, it's that same unlucky streak that creates the wonderful and classic series that is Murder, She Wrote. Taking place mainly in her hometown of Cabot Cove, Maine, Jessica uses her keen eye and writers' intuition to solve various mysteries that rock her quaint seaside town. The mailman dropped dead of mysterious circumstances? Jessica Fletcher is on the case. This series, which ran for 12 seasons and has become a classic in its own right, is as charming as it is suspenseful—and with a beautifully shot, film grain-tinted look and classic case-of-the-week capers, Murder, She Wrote is a perfect series for any whodunnit fan. —Anna Govert
---
The Twilight Zone (1959 and 2019)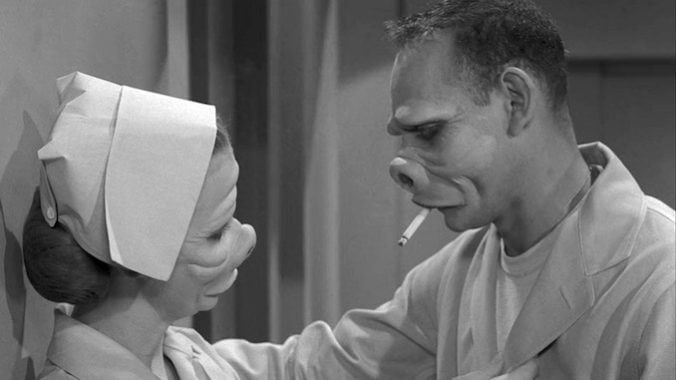 It is, in the estimation of any sane person, one of the greatest science fiction series of all time without a doubt, with its myriad episodes about technology, aliens, space travel, etc. But The Twilight Zone also plumbed the depths of the human psyche, madness and damnation with great regularity, in the same spirit as creator Rod Serling's later series, Night Gallery. Ultimately, The Twilight Zone is indispensable to both sci-fi and horror. Its moralistic playlets so often have the tone of dark, Grimm Brothers fables for the rocket age of the '50s and '60s, urban legends that have left an indelible mark on the macabre side of our pop culture consciousness. What else can one call an episode such as "Living Doll," wherein a confounded, asshole Telly Savalas is threatened, stalked and ultimately killed by his abused daughter's vindictive doll, Talky Tina? Or "The Invaders," about a lonely woman in a farmhouse who is menaced by invaders from outer space in an episode almost entirely without dialog? Taken on its own, a piece of television such as "The Invaders" almost shares more in common with "old dark house" horror films or the slashers that would arrive 20 years later than an entry in a sci-fi anthology. —Jim Vorel
---
Leverage and Leverage: Redemption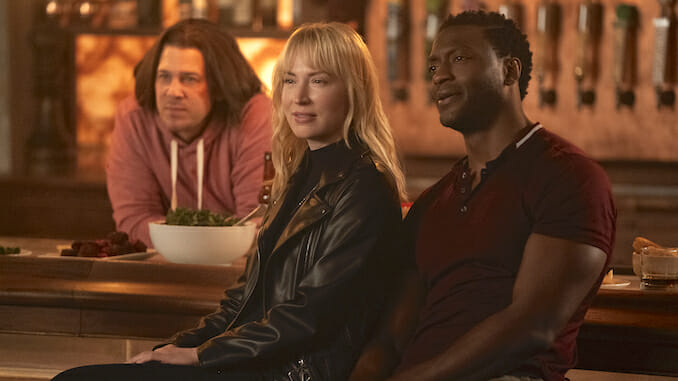 The original Leverage, which ran for five seasons on TNT, followed a group of thieving masterminds who became modern-day Robin Hoods by pulling elaborate scams on rich, greedy, and corrupt people in order to give that money to those in need. Led by former insurance investigator Nate Ford (Timothy Hutton) and joined by "The Grifter" Sophie (Gina Bellman), "The Hacker" Alex (Aldis Hodge), "The Hitter" Eliot (Christian Kane), and "The Thief" Parker (Beth Riesgraf), each episode would follow a fun "con-of-the-week" format that (along with its well-rounded characters and witty writing) catapulted it to cult status. Leverage: Redemption, Freevee's 2021 revival series, picks up a year after Nate's death, as Sophie brings the band back together to do some more good for the world. Like most revivals, the series doesn't fully capture the charm of the original, but it is still a hell of a good time. —Anna Govert
---
Sprung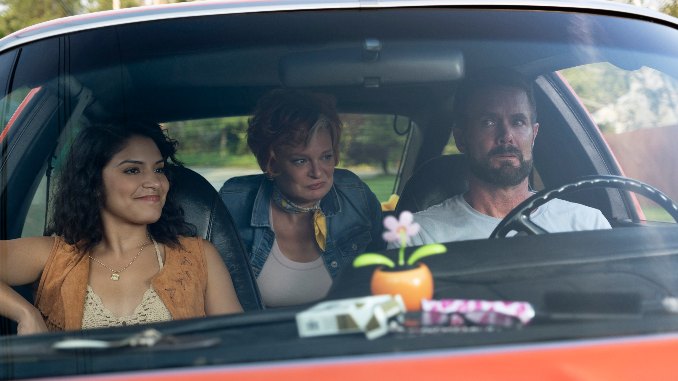 After finding themselves released early from their sentences in the first few weeks of pandemic for "health and safety" reasons—an official action which amounts to more or less shoving half of the (conveniently co-ed) prison's population through the front gates with nothing more than a "good luck!" and the clothes they came in with—a trio of non-violent offenders (Garret Dillahunt, Shakira Barrera, and Phillip Garcia) in rural Western Maryland end up banding together. First it's to find a safe spot to "shelter in place" during lockdown, then it's to take advantage of COVID chaos by doing enough crime that they can support themselves in a job market hostile to anyone with a criminal record. If this sounds like a tough nut to crack jokes from, well, you're not wrong! But with Greg Garcia—the mind behind My Name is Earl, Raising Hope and The Guest Book—leading Sprung's creative vision as creator, director, and primary writer, the fact that the limited Freevee comedy series ends up threading the absurdly dark/warmly funny needle isn't surprising. —Alexis Gunderson
---
Lost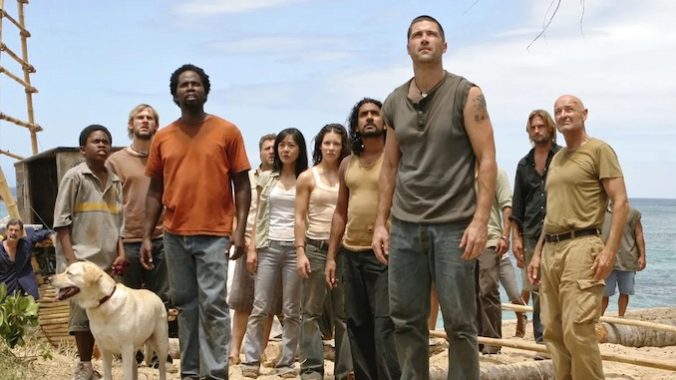 When J.J. Abrams first marooned his plane-crash survivors on a remote island, no one realized the show's name was a double entendre: It took crowd-sourced blogs to make sense of all the hidden clues, relevant connections, time shifts and intertwined storylines, and each season gave us far more questions than answers. But there's something refreshing about a network TV show that trusts the mental rigor of its audience instead of dumbing everything down to the lowest common denominator. Even given the highly divisive series finale that had to make sense of the series' lore in a way that connected to its exceptional character relationships, sometimes it's good to be a little lost. —Josh Jackson
---
Primo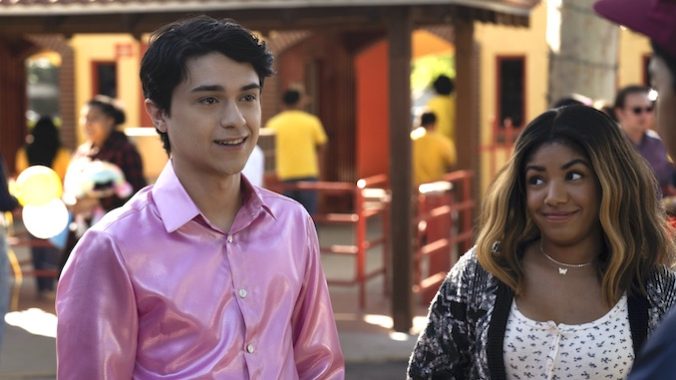 Freevee's original comedy Primo, the semi-autobiographical TV series created by writer Shea Serrano and co-produced by Mike Schur (of Parks and Recreation and The Good Place fame), is a genuine delight. The comedy centers on the life of 16-year-old Rafa, nicknamed Primo, a Mexican-American growing up with a single mom and five crazy uncles in San Antonio. The show is funny, heartfelt, and loaded with complex and interesting characters. The series, which consists of 8 half-hour episodes, is a quick binge, but guaranteed to provide laughs alongside its heartwarming moments. —Terry Terrones and Anna Govert
---
Bosch: Legacy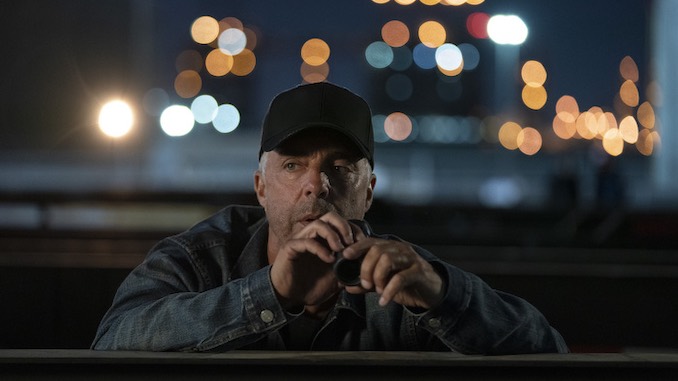 When Prime Video's Bosch took its final bow back in 2021, it did so as the streamer's longest running Original series. Seven seasons! In streaming years, that's nearly a full Supernatural. And yet, even fitting that much story under their belt, the show's creative team hadn't even come close to matching either the length or breadth of Michael Connelly's source material. And so, following Harry Bosch's move to the private sector at the end of the flagship Bosch, Eric Overmeyer, Tom Bernardo, and Connelly, himself, moved over to Freevee and developed Bosch: Legacy, a project that is less "spin-off" than it is only slightly evolved continuation—down, even, to the moody, kaleidoscopic title sequence. Starring Titus Welliver as Bosch (now a private detective), Madison Lintz as his daughter, Maddie (now, confoundingly, a rookie LAPD officer), and Mimi Rogers as Honey Chandler (still a lawyer, but on the hunt for revenge)—all three reprising their roles from the original—Legacy picks up literally where Bosch left off. And while Freevee's commercial format forces a more action-movie rhythm than feels natural for a Bosch project, the joy of being able to watch Harry Bosch stick screws into the corrupt heart of the LAPD is worth the trade-off. —Alexis Gunderson
---
White Collar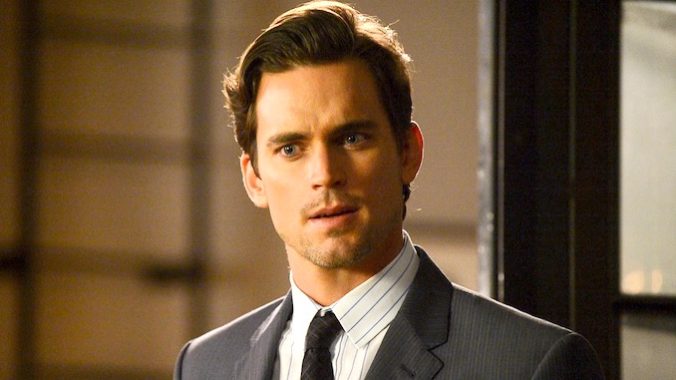 From USA, the same network that brought you procedural masterpieces such as Psych, Burn Notice, and Monk, White Collar is another fun, case-of-the-week series worthy of a binge. The series follows Matt Bomber's Neal Caffrey, a high-profile criminal that was finally captured by FBI agent Peter Burke (Tim DeKay). However, after an inmate escapes from a high-security prison, Peter offers Neal the deal of a lifetime: his freedom in exchange for becoming an FBI criminal consultant. White Collar hinges on the relationship between the charming Neal and buttoned-up Peter, and only gets more intriguing as Neal refuses to leave his criminal past behind him. Joined by his friend and co-conspirator Mozzie (Willie Garson), Neal's criminal hijinks and his helping hand offer an addicting duality across the series' six seasons. —Anna Govert​​
---
Jury Duty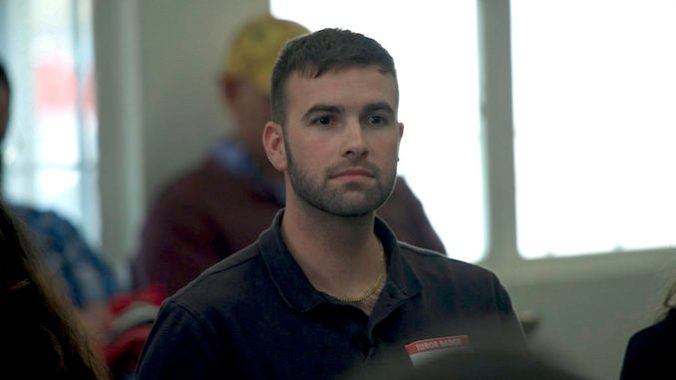 At the heart of Freevee's Jury Duty is a good man, and that man's name is Ronald Gladden. Ronald is the only non-actor participating in what he truly believes is a very real stint performing his civic duty in what he believes is a real court case. Unfolding in cringe-worthy hilarity, Jury Duty pushes its actors (including James Marsden as himself) and Ronald to the brink in order to complete a once-in-a-lifetime TV experiment. And largely, that experiment has paid off, with the series receiving a number of Emmy nominations, including an acting nomination for Marsden. No matter how you feel about its sometimes questionable ethics, Jury Duty is Freevee's biggest break-out hit to date, and a series that finally put them on the streaming map. —Anna Govert
---
Weeds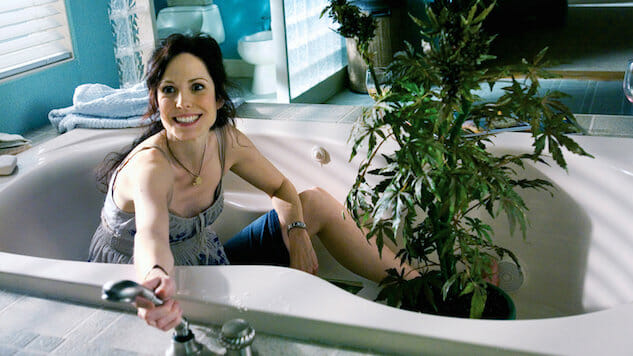 Before Walter White broke bad or Piper Chapman started selling panties, Weeds introduced us to the privileged protagonist who resorts to crime when faced with dire circumstances. In this case, meet Mary Louise Parker's Nancy Botwin, a suburban mom-turned-marijuana dealer desperate to keep her family afloat after her husband dies of a heart attack. As with so many Showtime series, Jenji Kohan's precursor to Orange Is the New Black skidded out of control as Nancy sunk deeper and deeper into the black market, but in its first season especially, Weeds offered a ballsy, bawdy send-up of conformist thinking and the American Dream, aided by gonzo comic support from Justin Kirk, Kevin Nealon, and the deliciously petty Elizabeth Perkins. Plus, its title sequence, featuring Malvina Reynolds' 1962 ditty "Little Boxes," is one of premium cable's most memorable. —Matt Brennan
---
Alex Rider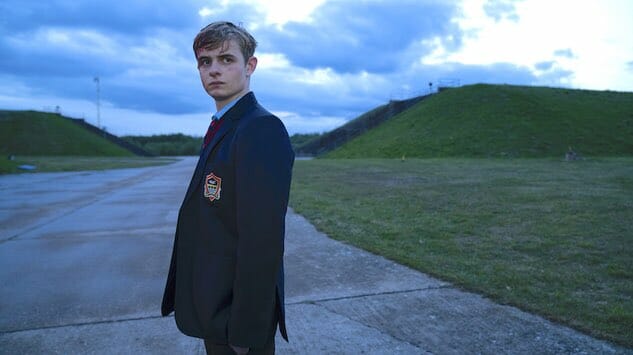 This newest take on Alex Rider is something entirely different. More of a piece with what teen TV has become in in the last decade—slick, serious, cinematic and mature, with a strong bent towards internationalism and diversity—it's the kind of spy drama you can recommend indiscriminately to your adult friends. So what if its reluctant spy hero is a teenage boy? The show takes him seriously, which means their fictional version of the SAS takes him seriously, which means the deeply realistic bad guys out to literally kill him also take him seriously. And while that much seriousness has the tendency to drag lesser adult action series to an absolute standstill, the hyper-realistic teen antics Alex and his tiny circle of friends get up to, even in the midst of life-or-death situations, serve as useful tonal ballast that lends the series just enough warmth and humor to bolster the rest of the story's inherent tension.
That said, there are a few elements of the series that jangle more than they should. Of course, Alex Rider is still a spy drama, and as such is obliged to have its characters make a lot of silly decisions for the sake of plot. But if watching 2020 (and each fresh hell brought on by every following year) torturously unfold has taught me anything, it's that the existence of rich teen Nazis with a chip on their shoulder and the will to wreck the world ought to be taken much more seriously than any of us might want to believe, and Treadstone-esque Alex Rider gets it. It's a sophisticated spy thriller custom-made for the Bourne Identity set. —Alexis Gunderson
---
Farscape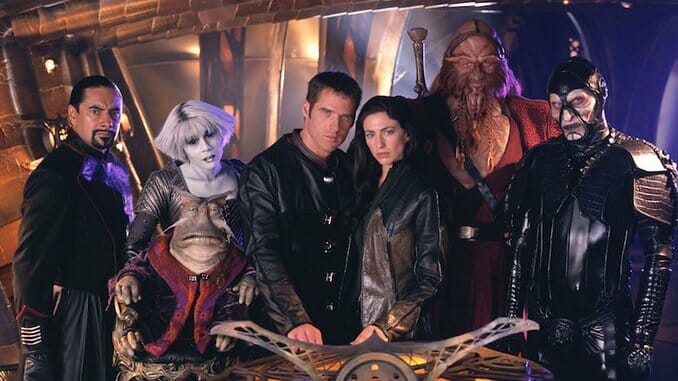 Modern day astronaut John Crichton (sci-fi names) is testing an experimental aircraft when he is hurled through a wormhole and winds up in a living spaceship called the Moya with a crew desperately trying to get away from space fascists called peacemakers. Farscape is an ensemble-driven space drama in the vein of Firefly. Unlike, Firefly, it has more than one season. Episodes explore sci-fi premises like alternate realities, omnipotent aliens and space bugs (y'know, those space bugs) while also developing each of the Moya's crew members and filling in their backstories. Think Mass Effect if Shepard made a bunch of nerdy pop culture references. Plus, if the living spaceship thing didn't tip you off, things get pretty weird, and occasionally pretty silly. —Harry Mackin
---
The X-Files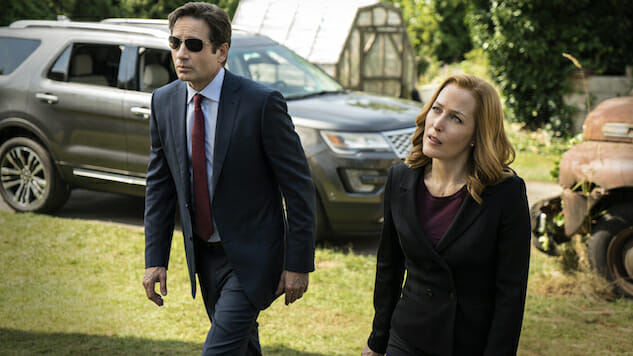 Today, after more than 200 episodes, two feature films, a spinoff and two-plus decades of history, being an X-Files fan is a lot like being a fan of a long-running comic book. Namely, there are peaks and valleys in writing quality, the continuity becomes a convoluted mess if you stop to think about it for even a second and—in spite of whatever monumental changes occur—the story always seems to revert back to a certain status quo. And yet there's no question that what initially started as creator Chris Carter's take on Kolchak: The Night Stalker has since become an indelible cornerstone in the history of television. Long before the likes of Buffy or Lost, The X-Files legitimatized the viability of serialized genre storytelling. Alongside stand-alone case episodes, the series incorporated ongoing arcs involving vast government conspiracies, alien invasions and the mystery surrounding a missing loved one. Perhaps more impressive than its long-term thinking, however, was the flexible tone the creative team established as a template for its various installments. Episodes could be scary, funny, surreal, emotional—sometimes all in the same hour.
In the world of The X-Files, a horror-filled hour centered on deformed cannibals could fit right alongside a hilarious take-off on Cops. Writing and directing aside, what really tied everything together and made it pop was the legendary chemistry between David Duchovny's Fox Mulder and Gillian Anderson's Dana Scully. At the risk of courting controversy, those who simply reduce the two's dynamic to a simple "will they, won't they?" are being somewhat reductive. What Mulder and Scully had was more than simple sexual tension; it was a loving and respectful partnership between two intelligent individuals whose differing attributes perfectly complemented one another. It assured us that, despite all the monsters and aliens at play, there was an inherent humanity rooted firmly at the show's center. —Mark Rozeman
---
High School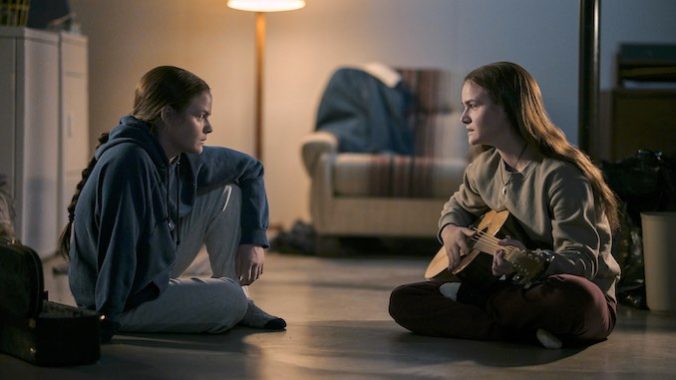 Based on the memoir High School and accompanying album Hey, I'm Just Like You by Canadian trailblazers Tegan and Sara Quinn, High School is Amazon Freevee's latest offering in their burgeoning library of originals. Taking place during Tegan and Sara's tumultuous high school years, the show follows the twin sisters as they navigate life, sexuality, and music—all while trying to simply get along. Coming from showrunner Clea Duvall (Happiest Season), the series stars TikTokers and actual twin sisters Railey and Seazynn Gilliland as the musicians. This series is perfect for any fan of Tegan and Sara's decades-long music career, as well as those looking for an intimate examination of teenage girlhood in the mid-90's. This show is grungy, stylized, and so much more than just a Tegan and Sara biopic. —Anna Govert
---
Bones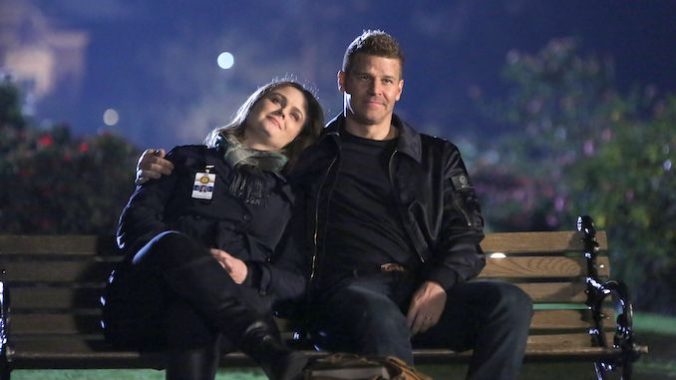 Based partially on the life and career of real forensic anthropologist and crime author Kathy Reichs (who also acted as a producer on the series), FOX's Bones follows anthropologist and author Dr. Temperance Brennan (Emily Deschanel), also known as "Bones" for her uncanny ability to find clues within the bones of victims, and Special Agent Seely Booth (David Boreanaz), whose mistrust of science after his time in the Army makes for a delightful odd couple at the center of this series. Bones ran for 12 seasons at FOX, and over the course of its run, proved to be delightfully entertaining and fun to watch, with its episodic case-of-the-week nature never truly getting old. —Anna Govert
---
Schitt's Creek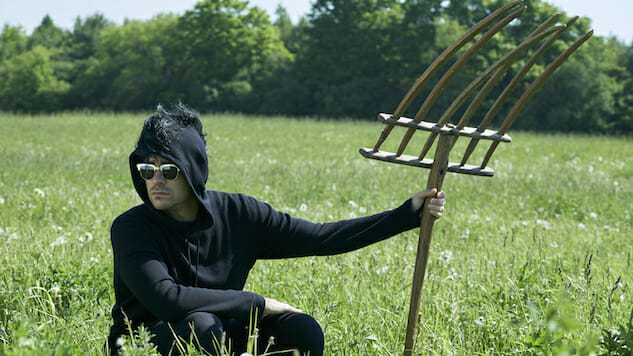 The narcissistic matriarch of her spoiled clan, stripped of their fortune and plopped down in the rural burg of Schitt's Creek, former soap star Moira Rose—as played by Catherine O'Hara, dressed by costume designer Debra Hanson, and written by Schitt's Creek co-creator Dan Levy and his team—was, for the series' first two seasons, the main reason to tune in: She's high camp catnip ("What is your favorite season?" "Awards.") with a wig collection that qualifies as the best drama on television. And then something happened. Her husband, Johnny (Eugene Levy), once the owner of a successful chain of video stores, rediscovered his purpose running a motel. Moira won a seat on the town council. Their son, David (Dan Levy), opened a store and met the love of his life. Their daughter, Alexis (Annie Murphy), finally finished high school (it's a long story) and decided to enroll in community college. In Seasons 3, 4, and 5, the Roses put down roots, and as they have, the people of Schitt's Creek—once treated primarily as rubes, innocently getting in the way of the family's plans to flee back to their former lives—have learned to wrangle them, in some cases by developing sharper edges of their own. Though it hasn't lost its absurdist inflection, what began as a fish-out-of-water comedy about a bunch of snobs reduced to eating mozzarella sticks at the Café Tropical has become a gentler, warmer, more complicated tale of what happens when the fish sprout legs, and one of the best comedies on television: Call it the sweetening of Schitt's Creek. —Matt Brennan
---
Person of Interest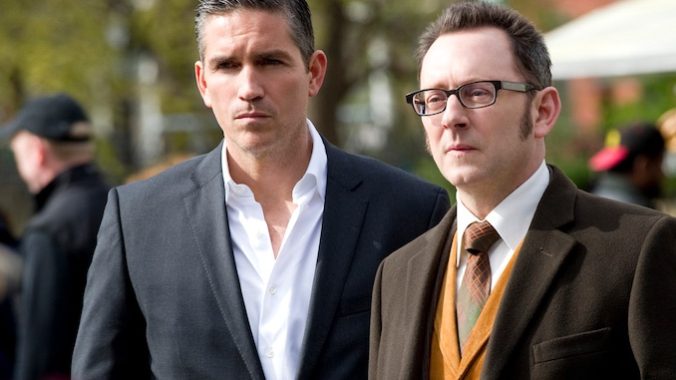 In many ways, Person of Interest was ahead of its time. Airing on CBS from 2011 to 2016, the series hinged on our now very real, growing fears of AI. Following former CIA agent Reese (Jim Caviezel) and billionare tech genius Finch (Michael Emerson), the two become crime-fighting vigilantes with the help of Finch's predictive program. Using pattern-recognition, the software scans the denizens of New York City, and attempts to predict crimes before they can be committed. What starts solidly as a case-of-the-week series about two men aiming to utilize controversial technology in service of the greater good becomes a thrilling sci-fi classic over the course of its five-season run. Bolstered by engaging performances by stand-outs Taraji P. Henson (Joss Carter), Sarah Shahi (Shaw), and Amy Acker (Root), alongside Caviezel and Emerson, Person of Interest is a must-watch for any fan of sci-fi or speculative fiction, especially as our world inches eerily closer to matching their tech-influenced reality. —Anna Govert
---
Fringe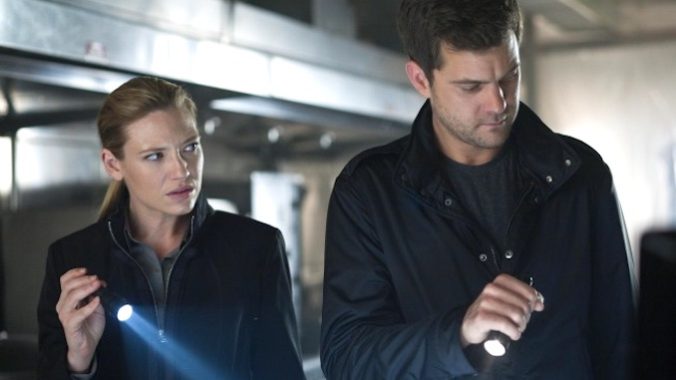 Like Lost, J.J. Abrams's Fringe starts as a masterful slow-burn. The first season drops copious hints at the show's central mythology, but doesn't put all its cards on the table until the end of an unforgettable season finale. Until then, it's a paranormal procedural in the vein of X-Files; after that point, it's a tense, unsettling tale of two parallel dimensions at war with one another, sometimes unwittingly. Unlike Lost, Fringe remains well-paced throughout its final four seasons, popular enough to keep getting renewed and finish out its story, but not a Lost-style blockbuster that has to prolong and complicate its story to meet a network's demand for more content. Fringe wasn't as powerful or moving as Lost ultimately proved to be, but it was a far more focused and deliberate show, which makes it stronger and more satisfying in many ways. And John Noble's turn as Walter Bishop, a brilliant scientist struggling with diminished mental faculties and his own guilt over his interactions with the parallel dimension he discovered, is one of the best and most heartbreaking performances in recent TV history. —Garrett Martin
---
For all the latest TV news, reviews, lists and features, follow @Paste_TV.