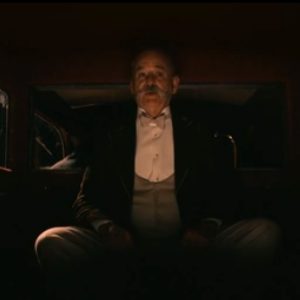 Even if he only shows up for a few minutes, Bill Murray has been a fixture in the films of Wes Anderson, appearing in every feature-length output from the auteur since starring as Herman Blume in 1998's Rushmore.
Anderson's latest, The Grand Budapest Hotel, is no different, featuring Murray as M. Ivan, a character who apparently doesn't mess around when doling out secretive instructions. Check out a new clip above, featuring Murray in the back of a dark Mercedes giving Ralph Fiennes and Tony Revolori the details of some sort of escape game plan (and a bottle of cologne).
The Grand Budapest Hotel is set to hit U.S. theaters March 7.