Watch the Trailer for Patton Oswalt's Forthcoming Netflix Special, Talking For Clapping
Images via Netflix
Comedy
Video
Patton Oswalt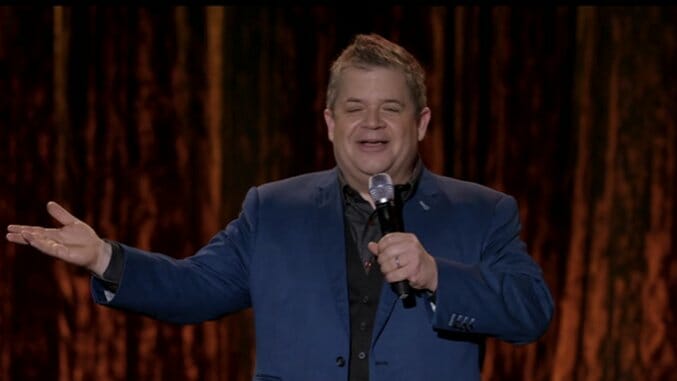 Patton Oswalt is a nerd. While Stephen Colbert, time and time again, proves he is a wizard when it comes to Lord of the Rings trivia, Oswalt is a Jedi when it comes to the minutiae of the Star Wars universe.
In the trailer for his upcoming Netflix special Talking for Clapping, Oswalt determines to use his knowledge to help the less fortunate. In this case, that means the terminally ill.
"I don't know why they didn't have me go to terminal wards where patients don't want to let go of life, and just let me talk to them about Star Wars," Oswalt jokes in the clip. "They would've flatlined after 30 seconds."
As per Netflix's description, the special will cover "everything from misery to defeat to hopelessness," making it Oswalt's "most upbeat special to date."
Talking for Clapping premieres on Netflix on April 22. Watch the trailer above.