Netflix Signs First-Look Deal With Dark Horse Entertainment
Art by Gabriel Bá
Comics
News
Dark Horse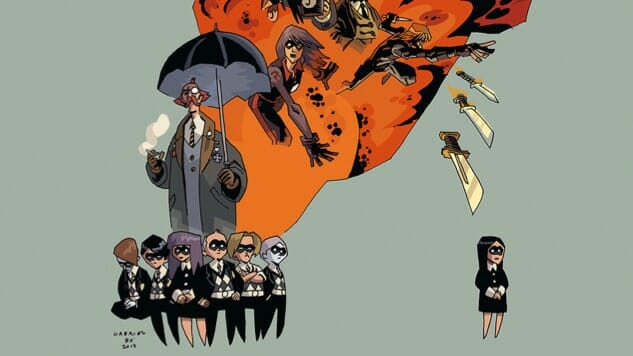 Netflix has signed a first-look deal with Dark Horse Entertainment, the production arm of comic book publisher Dark Horse Comics, for both film and television.
Previous collaborations between the two companies include season one of Gerard Way and Gabriel Bá's The Umbrella Academy (with another season of its misadventures on the way) and Jonas Åkerlund's feature film Polar, based on the graphic novel series by Victor Santos.
Vice President of Original Content for Netflix Cindy Holland said of the collaboration's future, "Following the success of The Umbrella Academy, we're excited to extend our relationship with Dark Horse Comics. The Netflix teams are already working in deep collaboration with Dark Horse to identify projects beyond the world of traditional superheroes —branching into horror, fantasy and family entertainment—that we think our members will love."
Dark Horse Entertainment's president and founder Mike Richardson adds, "We are very excited about this new arrangement with the talented people at Netflix. We have strong creative relationships as well as a large content library to work with and, as we have seen with our recent projects, Netflix is the perfect partner to bring our stories to fans around the world."
In addition to season two of The Umbrella Academy, Dark Horse Entertainment is currently working on a television adaptation of Peter Hogan and Steve Parkhouse's Resident Alien comic for Syfy starring Alan Tudyk.