Etsy began as the pioneering online marketplace for independent craftsmen to sell their goods. It remains a vibrant community of creativity and an extensive resource for purchasing handmade items. The vast selection online from independent artists means you can build your art collection without spending a fortune. Whether you purchase a print, poster or original painting, you can own meaningful works that aren't mass-produced. We've selected 12 artists on Etsy we think you should get to know. Their quirky and colorful takes on everything from pop culture to travel to food will become unique conversation pieces in your home. Bookmark these artists and follow their work for inspired choices in art.
1. 17th and Oak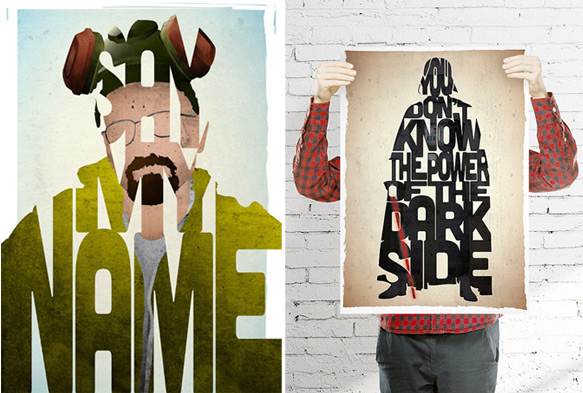 U.K. freelance designer Pete Ware creates one-of-a-kind typographic posters in his shop 17th and Oak. Ware often uses famous movie lines, quotes or lyrics to shape his images. You can also customize a personalized piece to see your favorite quote come to life.
2. Meu Adorável iglu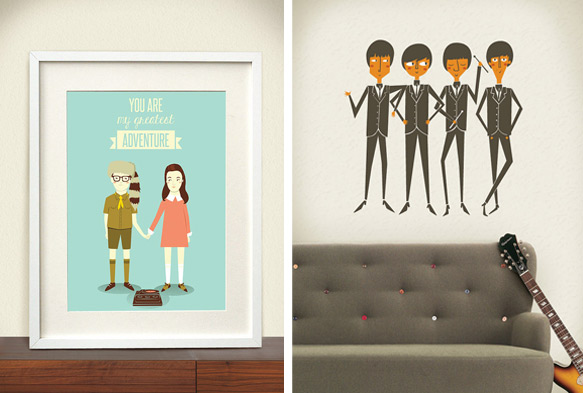 This playful shop includes brightly-colored prints and wall decals from Brazilian illustrator Bruna Assis Brasil. Her whimsical work is full of imagination, with a retro 1960s feel. Fun pop culture references, like quotes from Friends and images of The Beatles and Mary Poppins, will put a smile on your face.
3.Poster.Inspired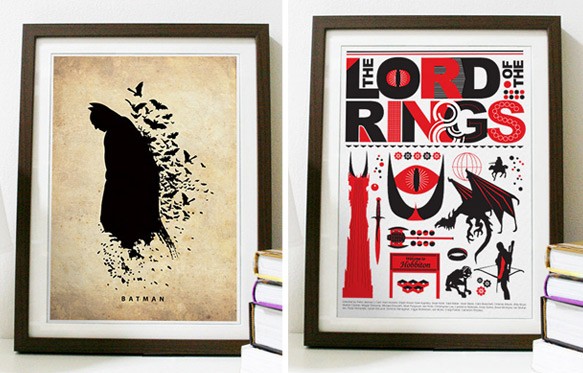 This shop is a dream come true for movie buffs. Bold graphic images pop off of clean, neutral backdrops. Don't miss the superhero silhouettes or the minimalist Pixar posters. These creative interpretations are powerful in their simplicity.
4. Hello Small World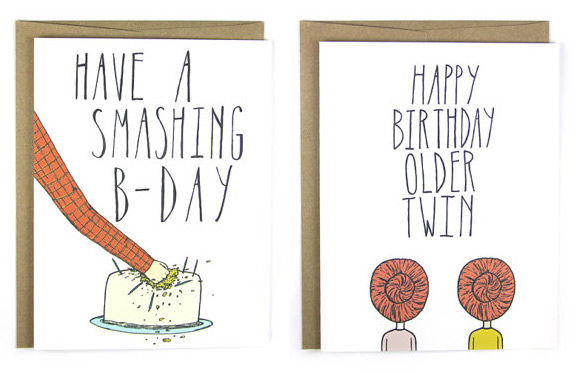 The world of Hello Small World is happy and a little offbeat. Texas husband and wife Jon and Reese start with pen-and-ink drawings that become art prints, calendars, greeting cards and more. Here you can find sweet sentiments, imaginary animals, or characters you might recognize from a favorite book or movie.
5. Fuzzy Ink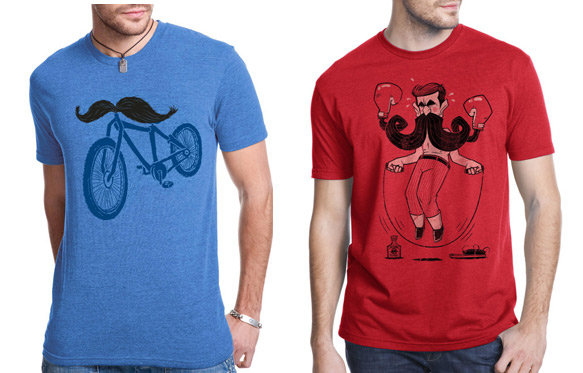 Fuzzy Ink prints are full of enchantment. They feature elaborate dreamscapes including mythical creatures like dragons and yeti monsters, all with a touch of humor. Vintage Mario Brothers scenes appeal to the kid in each of us.
6. Matteart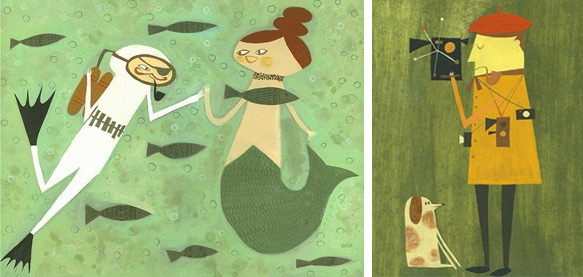 New Hampshire artist Matte Stephens is getting buzz from brands and ad agencies around the country for his playful midcentury paintings and prints. Endlessly imaginative, Stephens' adventurous characters always look like they're having a rollicking good time. The Mad Men-era styling keeps things extra fun.
7. Blancucha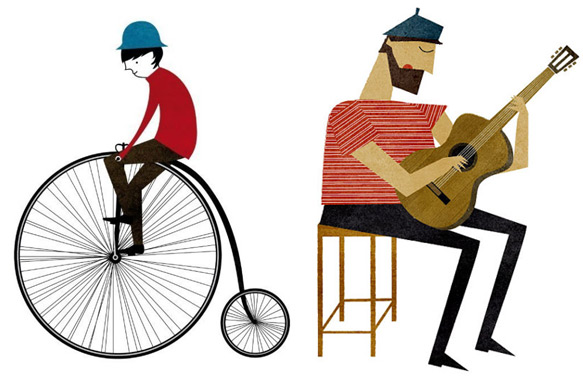 The works of Blanca Gómez, an illustrator from Madrid, are both fun and timelessly sophisticated. The muted primary colors give the prints a sleek, classy feel. The vintage flair of the retro travel posters and charming characters are simply happiness-inducing.
8. Red Cruiser

What's not to love about Red Cruiser, a shop that celebrates beer through illustrations? Heidi Schweigert, an illustrator and graphic designer from Minneapolis, depicts beer and food pairings on her colorful prints and tea towels. Decorate your kitchen with these works and get some ideas for your next dinner party.
9. Claudia Varosio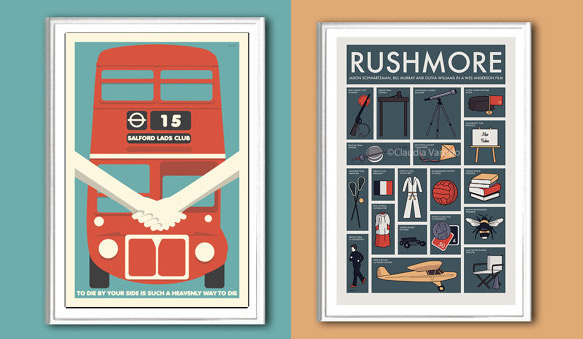 London designer Claudia Varosio uses muted colors to create movie posters with a vintage 1970s vibe. She offers unique images from beloved movies of the past and present, along with TV shows, books and travel.
10. Nan Lawson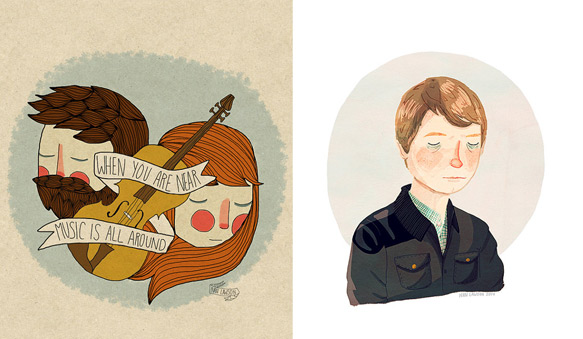 L.A. Illustrator Nan Lawson says she loves celebrating the nerdier side of pop culture. You'll be charmed by her illustrations that have just the right balance of sweet and eccentric, including tributes to well-loved characters from cult classics.
11. Laura Amiss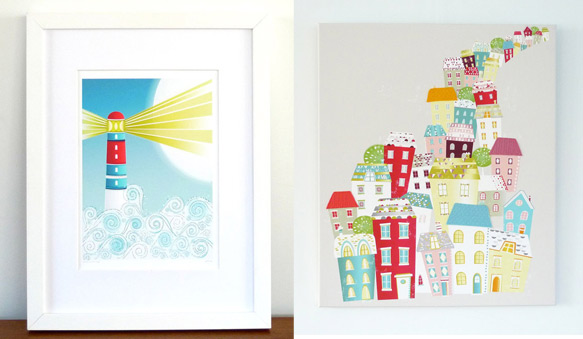 Pick out a cheerful illustration of your favorite travel destination from Laura Amiss, a designer and illustrator based in the Netherlands. Her prints include iconic city skylines from across the globe in fresh, sunny hues.
12. deKanimal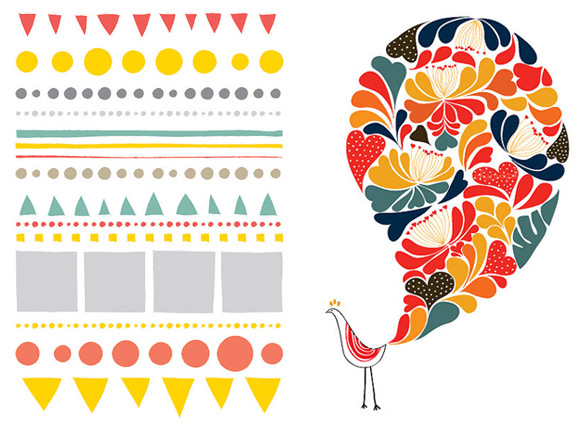 deKanimal prints are bursting with vibrant color. The complex patterns, reminiscent of textiles, really make these works special. DeKanimal's signature style is never boring. Check out the animal prints with elaborate peacock feathers and deer antlers, and the groovy patterned fruit illustrations.