For the country-cum-punk singer Nikki Lane, every outfit, like every song, has a story—from the vintage swimsuits she's rocked with cowboy boots on-stage, to the '40s satin motorcycle jacket she throws over everything that will fit into her tour bag.
For her set this June at Mercury Lounge in downtown Manhattan, Nikki wore a long, fringe skirt over black hot pants, and a black tee emblazoned with the US flag, her guitar slung over her shoulder, hanging at her hip.
Like a tougher, denim-cut southern belle, with bangs, red lipstick and an attitude that could kill if it wanted to, Nikki owns the stage as she performs material off her debut record All or Nothin'—songs about hooking up with strangers (and the next morning's walk of shame), getting high, moving on from a past marriage. Between songs, she casually sips whiskey, paying homage to her Nashville heritage, and coolly shoots one-liners as though she's holding them in a holster.
On "Right Time," Nikki rocks out on her guitar, the fringe of her skirt swaying as she leans into the mic to belt the chorus, her full but raspy voice straddling a rock-steady rhythm: "It's always the right time to do the wrong thing"—a rolling mantra that's emblematic of her style, made up of parts that shouldn't go together, but do.
In this installment of Style Record, Nikki tells Paste about hunting for clothes in antique stores, her thrift store High Class Hillbilly, and the time she wore a zebra-print cowboy hat.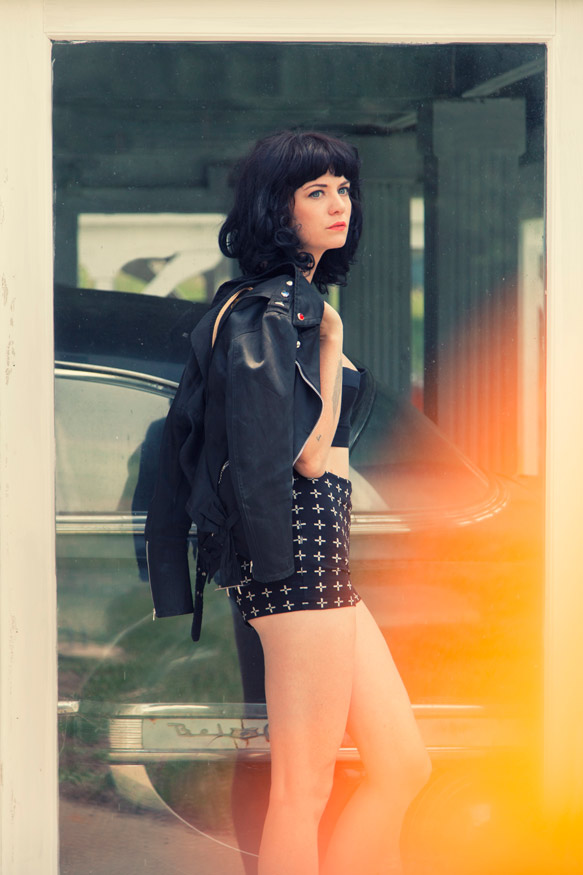 Paste: How has your style changed since you first started performing?
Nikki: At some point, I allowed myself to begin purchasing the wilder and more revealing pieces that I would have normally left behind. I find myself purchasing tiny rompers, or 1950s swimsuits for stage. 
Paste: Have specific musicians/designers influenced your style?
Nikki: The Rolling Stones — their wide array of girlfriends and wives; model/musician Kemp Muhl, and modern style icon Alix Brown (a personal favorite) have all swayed me. Also when designers go rogue, like Isabel Marant's western collection, or Balmain's rock and roll couture make me yearn for a more profitable future so I can sport their wares. 
Paste: How does your on-stage style differ from your off-stage style?
Nikki: It's quite similar at this point. We're touring smaller venues and theaters so there aren't any wardrobe changes (yet), but again, it does give me an excuse to wear a '30s wool swimsuit and knee-high cowboy boots and call it an outfit.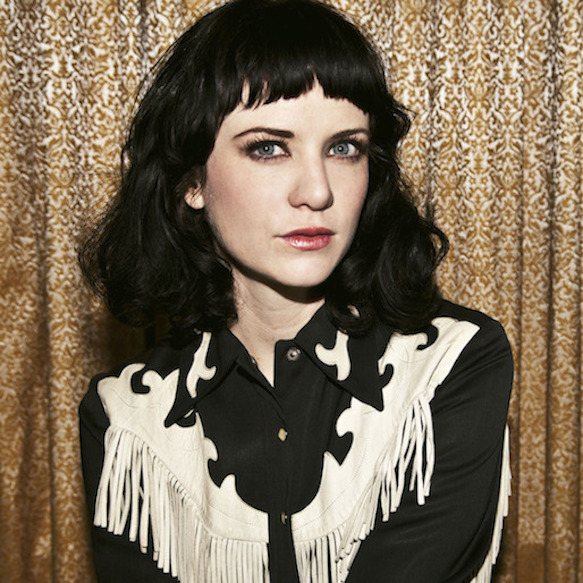 Paste: Where do you usually shop?
Nikki: Antique and vintage stores… I can't remember the last time I bought a "new" outfit at a store. If I buy from a designer it's usually within my community of friends and designers at pop up trade shows. I guess I prefer to buy things that were designed and manufactured by them, i.e. Spanish Moss, Bandit Brand, Strong Medicine Studio, Novella Royale, and Chuck's Vintage.
Paste: Tell me a bit about High Class Hillbilly, and what you look for in the clothes you source from different thrift stores.
Nikki: The business model has changed over the past few years. At first I was thrifting on tour and reselling anything I could find a good deal on to support my own shopping habits — until my music career could pay the bills. Now I look for those unique pieces that are sitting somewhere in an antique store just waiting for me to find them. It's a fun way to interact with fans and customers, being able to tell them the story of how I came across the piece. 
Paste: Do you mix high and low fashion?
Nikki: I focus on pieces I can mix and match. Price point and designer depends on how flush I am when I'm shopping. In general I would say my style is more traditional than "high fashion," as I have a hard time feeling comfortable in asymmetrical, ambiguous, or overly trendy pieces. 
Paste: What do you always pack for festivals?
Nikki: Too much. I like to picture every possible scenario, which typically leaves me with an oversized bag containing, at minimum: (1) phone charger, (1) bathing suit, (1) sweatshirt or jacket, (1) bag full of Chapstick, lipstick, spare sunglasses…. You get where I'm going with this right? It ends up stuffed behind a speaker while I'm roaming the fields. 
Paste: What's in your suitcase right now, while you're in New York?
Nikki: See above. The weather changes a lot from state to state on tour, but typically I don't bring heels unless I'm hitting NYC or LA.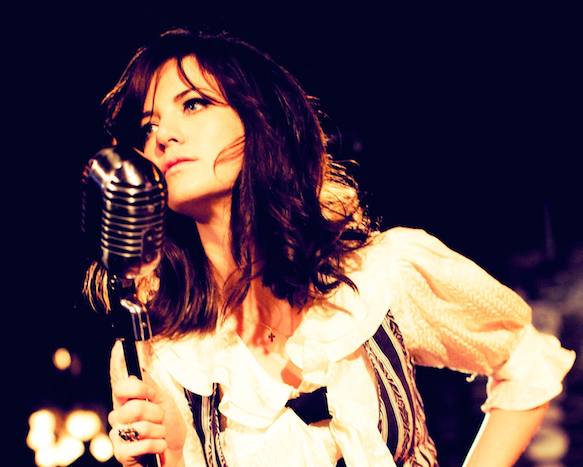 Paste: Ever had any particularly notable fashion disasters?
Nikki: I think my style gets more defined as I get older. There are some bad photos of me in high school in homemade tiny dresses and zebra cowboy hats that I will never show you. 
Paste: Do you have any beauty essentials?
Nikki: Red lipstick and Havvsalt Tval, a Swedish sea salt soap I carry wrapped in a bandana everywhere I travel. It smells delicious and keeps my skin feeling great. 
Paste: If you had to choose one item of clothing/accessory to wear everyday, what would it be?
Nikki: My Beck Northeaster satin motorcycle jacket I found from the '40s. It goes with everything I own and is light enough to wear in summer. 
Paste: What was the last fashion purchase you made?
Nikki: A new pair of Imogene and Willie Elizabeth's. My favorite basic… A high-waisted dark denim skinny jean. I pick up a new pair each summer so I can wash down the last pair (after about 9 months of wearing them in).