We rounded up some seriously awesome upgrades on the pint glass, aluminum can and foam koozie. From a Viking drinking horn to a koozie fit for a giant, these 10 creatively designed containers for consuming beer will help you drink your barley pop with a little extra pizazz.
1. Beast Can Koozie
This tough koozie packs an extra punch. Don the Beast Can Koozie and drink your beer like Goliath of Gath.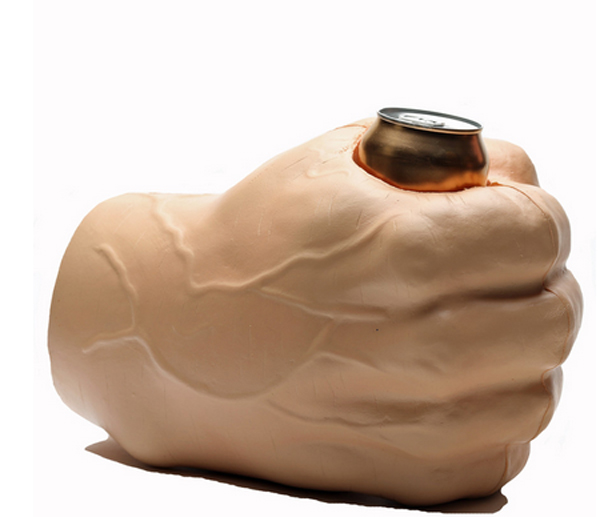 2. Beer Shot Glass
It's the perfect glass for fans of the boilermaker or anyone who thinks beer doesn't bring enough of a buzz. The Beer Shot Glass gives you options and lets your chase your beer with your other favorite libation.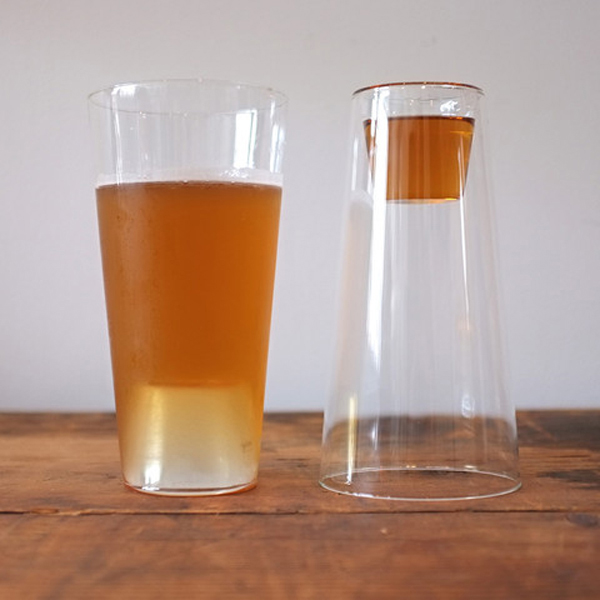 3. Bum Bag
The Bum Bag pays homage to the discreet street drinking technique. It looks like your typical brown paper bag, sans the soggy paper and warm beer.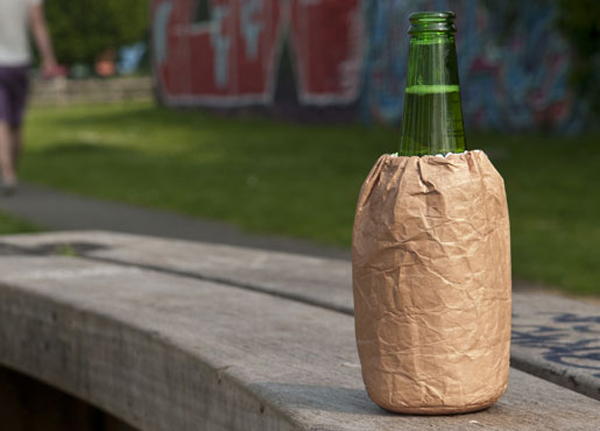 4. Das Horn
A ridiculous modern twist on the ancient drinking horn, Das Horn is the chalice of choice for anyone who likes to drink like a Viking.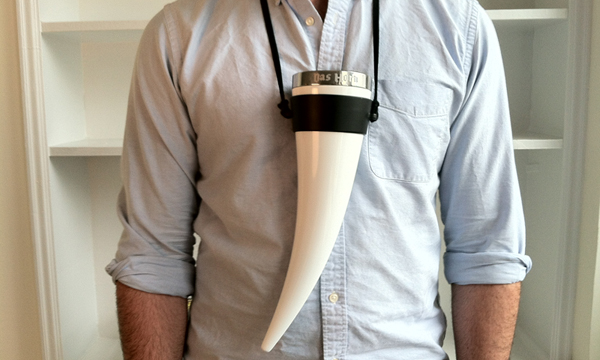 5. Beerdeaux Stemware
Drink your pilsner like it's a petite sirah. The Beerdeaux Stemware glass knocks your beer up a class by adding a wine stem to a standard long-neck bottle.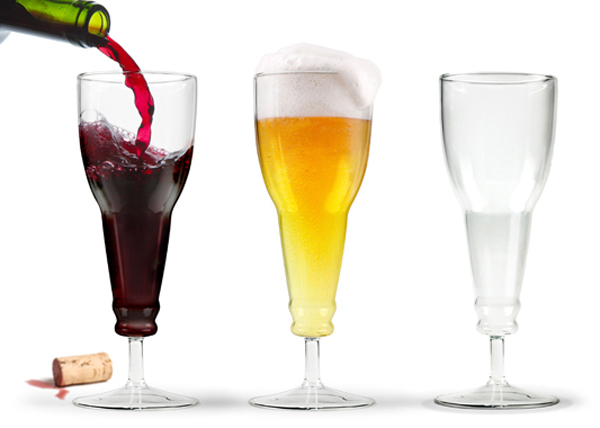 6. Spiegelau IPA Glass
IPA fans rejoice; the folks over at Spiegelau, with help from Sam Calagione of Dogfish Head and Ken Grossman of Sierra Nevada, have created a glass specifically for drinking your favorite beer. The glass is designed to "preserve a frothy head, enhance taste and mouthfeel, and present a comfortably wide opening for the drinker to savor each beer."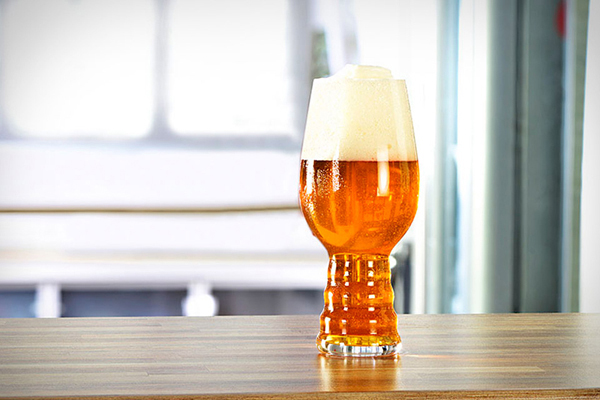 7. Freaker Beer Koozies
This koozie is the self-proclaimed "global leader of preventing moist handshakes and sweaty beverages." The Freaker Beer Koozie is like a snazzy sweater for your beer. From a classic can to a 40 ounce, one size fits all bottles and styles.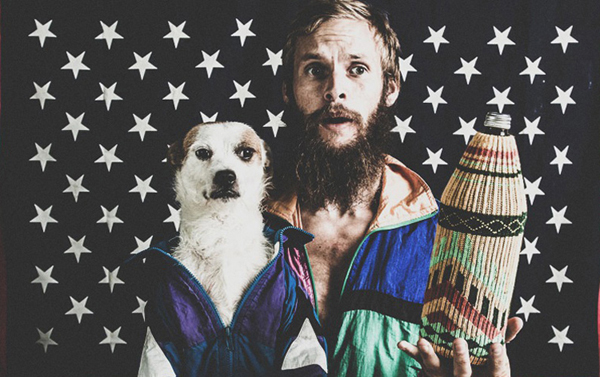 8. Skull Stein
If Damien Hirst were coming over for a pint, this would be the glass to serve him his beer in. The Skull Stein is a tough looking pint that's a perfect choice for your darkest stout.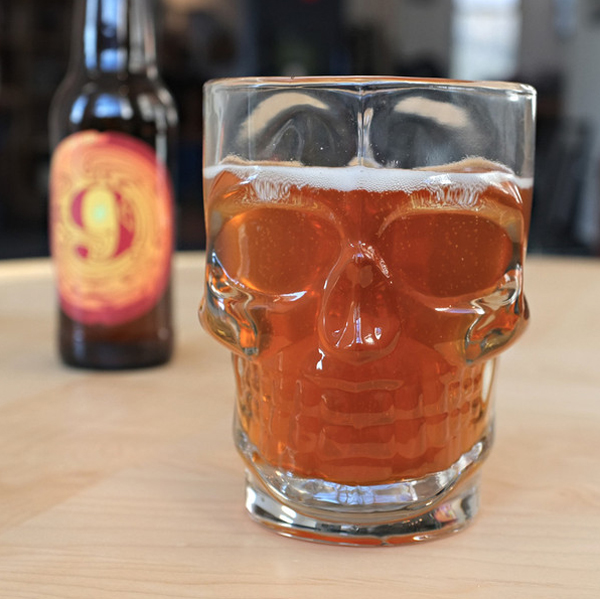 9. Ceramic Party Cup
The classic red Solo cup got an eco-friendly upgrade. The ceramic version of the popular party cup is an ideal alternative in just about every way, except flip cup.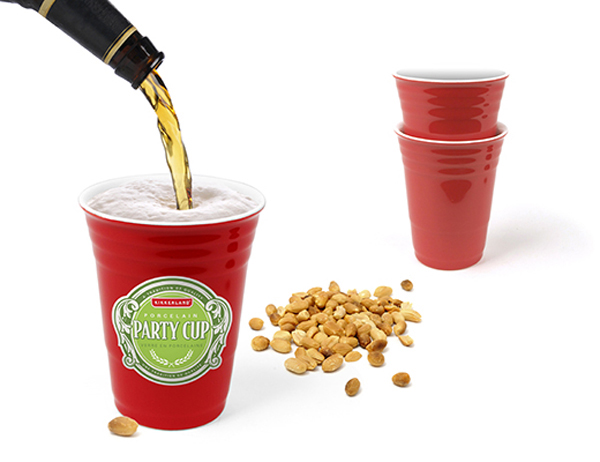 10. Mustache Steins
These pewter steins let you consume your beer like the kings of old Bavaria, but with the facial hair of an 18th century dandy.