Imperial Stout—even the name is intimidating. These beers aren't for the watered-down-lager-swilling faint of heart. They were first brewed in the 18th Century to withstand the journey from England to Russia, where they would end up in the court of Catherine the Great. Under her reign, Russia colonized Alaska, defeated the Ottoman Empire and established the first state-run college for women. We like to think it all started with good beer.
We bought a baker's dozen from our local Decatur, Ga., beer store, Ale Yeah!, so this is by no means meant to represent all or the best imperial stouts. There's no Three Floyd's Dark Lord or Portsmith Kate the Great here. But our jury of a dozen beer enthusiasts were happy to rank the following 13 beers for your tasting pleasure.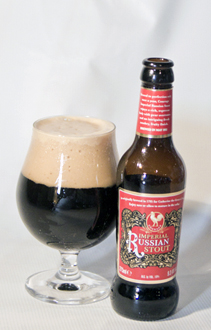 13. Courage Russian Imperial Stout
Brewery: Wells & Young's Ltd
City: Bedford, England
ABV: 10%
On the Nose: Cigarette stubs
Stout As: Watered-down borscht
The verdict: I think we all were expecting to love this well-reputed beer, but it simply didn't stand up to its peers. British or not, there just wasn't enough flavor to carry the imperial name, and the smell was a little off-putting.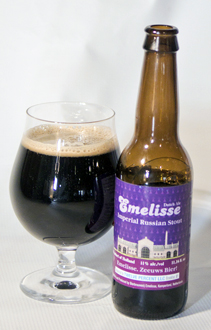 12. Emelisse Imperial Russian Stout
Brewery: Bierbrouwerij Grand-Café Emelisse
City: Kamperland, Netherlands
ABV: 11%
On the Nose: Belgian yeast
Stout As:

The verdict: The distinct Belgian flavor was a nice touch, but otherwise this Dutch beer was fairly unremarkable.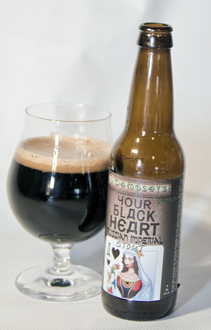 11. Your Black Heart Russian Imperial Stout
Brewery: O'Dempsey's
City: Atlanta
ABV: 8%
On the Nose: Smoked pineapple
Stout As: The Falcons in January
The verdict: We're always pulling for the local boys, and our first taste of O'Dempsey's didn't disappoint. It was flavorful for 8%, but it's always going to be difficult for an 8% beer to measure up to its 10 and 11% cousins.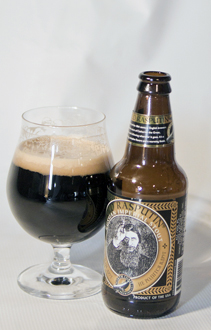 10. Old Rasputin Russian Imperial Stout
Brewery: North Coast Brewing
City: Fort Bragg, Calif.
ABV: 9%
On the Nose: Berries
Stout As: Old Rasputin…right about now
The verdict: I've enjoyed this beer before, and it's developed quite a following. But again, we were surprised it didn't stand up to its rivals in the side-by-side tasting.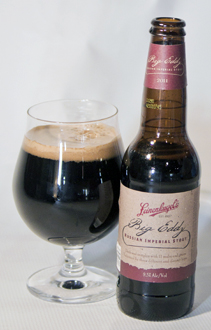 9. Big Eddy Russian Imperial Stout
Brewery: Jacob Leinenkugel Brewing Company
City: Chippewa Falls, Wisc.
ABV: 9.5%
On the Nose: A morning cup o' joe
Stout As: A January breeze on Lake Wissota
The verdict: No offense to our friends in Wisconsin, but despite Justin Vernon showing up to a Paste photo shoot with a Leinenkugel T-shirt, that's a name that mostly conjures up weak lagers. Still, there was real flavor here-coffee, sour and citrus notes combining into something quite good.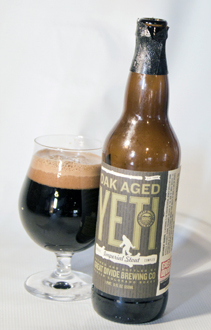 8. Oak Aged Yeti Imperial Stout
Brewery: Great Divide Brewing Company
City: Denver, Colo.
ABV: 9.5%
On the Nose: An IPA
Stout As: Demaryius Thomas' stiff arm
The verdict: Great Divide won our Winter Beer Rankings, and the Yeti, while a little hoppy for an Imperial Stout, was still well-balanced and tasty.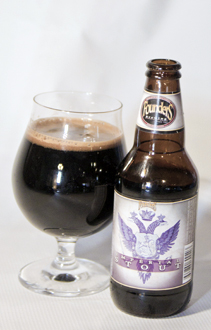 7. Founders Imperial Stout
Brewery: Founders Brewing Company
City: Grand Rapids, Mich.
ABV: 10.5%
On the Nose: Roasted coffee beans
Stout As: A life-long Yooper
The verdict: The brewers at Founders like their stouts. The Kentucky Breakfast Stout would certainly have finished near the top of the list, and the Canadian Breakfast Stout would likely have topped it. This roasty beer with a strong kick was merely solid.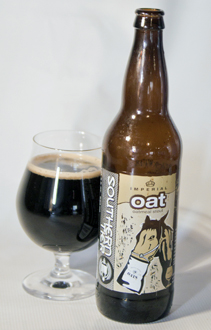 6. Oat Imperial Oatmeal Stout
Brewery: Southern Tier Brewing Company
City: Lakewood, N.Y.
ABV: 10.57%
On the Nose: Oatmeal cookies
Stout As: A pure-bread Clydesdale
The verdict: There's a definite bread-y flavor to this smooth, drinkable beer.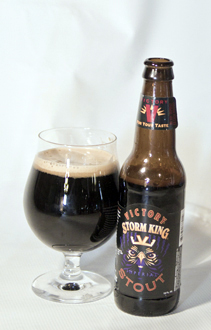 5. Storm King Imperial Stout
Brewery: Victory Brewing Company
City: Downingtown, Pa.
ABV: 9.1%
On the Nose: Fresh hops
Stout As: A royal scepter
The verdict: More bitter than sweet. If you really love IPAs, but are forced to drink something dark, this is the beer for you.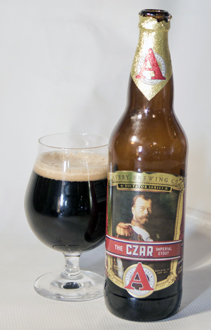 4. The Czar Imperial Stout
Brewery: Avery Brewing Company
City: Boulder, Colo.
ABV: 11.03%
On the Nose: Apples and cream
Stout As: The Rockies (the mountains, not the baseball team)
The verdict: With a unique smell and flavor, the jury was split on this tangy, boozy, complex beer.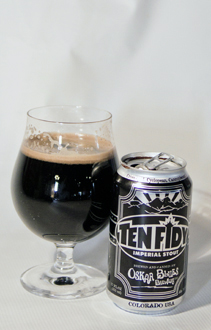 3. Ten Fidy Imperial Stout
Brewery: Oskar Blues Brewery
City: Lyons, Colo.
ABV: 10.5%
On the Nose: Malts
Stout As: Steel
The verdict: The best beer in a can, bar none, is also a wonderful representation of its style. Pours as black as engine oil.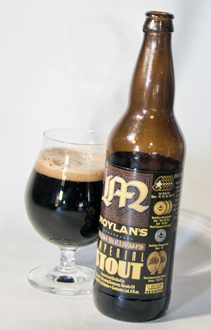 2. Ryan Sullivans Imperial Stout
Brewery: Moylan's Brewery
City: Novato, Calif.
ABV: 10%
On the Nose: Wheat bread
Stout As: A classic Pogues tune
The verdict: The biggest surprise was how much everyone gravitated toward this well-balanced, eminently drinkable Californian beer. And how quickly the bottle was drained.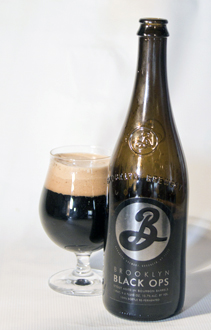 1. Brooklyn Black Ops
Brewery: Brooklyn Brewery
City: Brooklyn, N.Y.
ABV: 10.7%
On the Nose: Whiskey
Stout As: A Special Forces Marine
The verdict: It's kind of unfair to bring a whiskey-barrel-aged beer to an Imperial Stout fight, but the availability of the Black Ops at Ale Yeah! inspired the list. The sweet, whiskey flavors weren't overpowering but they were delicious.