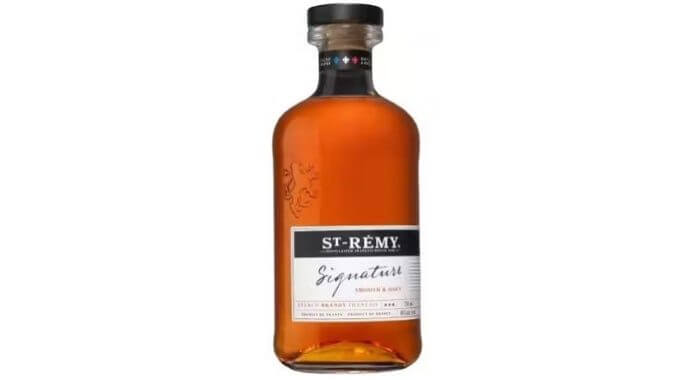 Half the battle of the alcoholic spirits industry is in reaching customers who don't traditionally view themselves as consumers of certain booze demographics, as it were. Unless you're lucky enough to be a tequila brand–or any agave spirits brand, basically–in the current moment, then you're asking the question of "how do we get new customers to try this for the first time?" And historically, this feels more difficult for some spirits genres than others.
Brandy is one of those oddball genres, in my experience. Those who drink brandy, often love brandy, but there's another large segment of the market that rarely seems to give brandy any particular thought. Perhaps they even cook with brandy, or consume it in the context of fine dining, without being likely to drink it at home. I've often been guilty of this myself, and indeed whenever I conduct a brandy tasting at Paste, I almost invariably find myself saying "I should really taste brandy more often." And yet I still don't reach for it as often as I do for various styles of whiskey, rum, tequila or gin.
So, if you're launching a new brand of brandy with the intention of bringing in new consumers to the segment, what does that really look like? To St-Rémy Brandy, it apparently looks like their relatively newer high-value, non-age-stated offering, St-Rémy Signature, which they say was "created as an approachable brandy for a new generation of brown spirits drinkers."
So, what does that kind of marketing imply? Well, St-Rémy Signature's most stand-out feature, beyond the attractive $30-35 price point, is that it's made not with a single varietal of grape as required of Cognac, or the handful used for Armagnac, but with dozens of different grape varietals from all over France, in regions such as Bordeaux, Burgundy, Champagne, Beaujolais, and the Rhône and Loire valleys. The spirit is the brainchild of master blender Cecile Roudaut, being the first product she's spearheaded for St-Rémy.
Also of note is the method by which St-Rémy Signature is aged: In a double cask maturation, which begins in virgin, newly charred oak, unlike the used oak that is more traditional in French brandy. This is an increasingly common sight in other areas of the whiskey world such as scotch, where newly charred oak was historically portrayed as a crutch or taboo, but is now more frequently used to accelerate the aging/color process for non-age-stated blends in particular. St-Rémy has done the same here to kickstart the aging of the non-age-stated Signature, before then transferring the product for a second maturation in traditional reused, "seasoned" casks. Or as they put it: "The first maturation takes place in new oak casks (Quercus Petraea species with a fine grain) using medium and high heat. The second maturation takes place in traditional casks (Quercus Robur species with a large grain) using high heat only." The whole thing is bottled at the standard 40% ABV (80 proof).
All in all, what this leaves us with is likely a sweeter, more oak-influenced French brandy that is on the younger side, but one that has been enhanced in terms of color/flavor by the infusion of newly charred oak. So with that said, let's get to tasting.
On the nose, St-Rémy Signature Brandy presents with significant spice, oak and char, wrapped around flashes of brighter grape fruitiness. There's a jammy fruit, with a suggestion of slight tartness, paired with cinnamon, anise, a trace of chocolate, and lumberyard tones of newly charred oak. I'm getting maybe the tiniest bit of smoke as well.
On the palate, I find the grapes expressing themselves a bit more, with moderate sweetness and again a slightly jammy quality, but the char and baking spice background reassert themselves on the back end. All in all, I'm getting apple and pear fruitiness and vanilla, suggesting a fruit tart, paired with sweet cinnamon and star anise. It eventually develops more of a nougat impression, and becomes sweeter and more candy like on repeat sips. I suspect that to seasoned brandy drinkers, this might be deemed to sweet, but that's pretty clearly an intentional aspect of how it was designed to appeal to current tastes and consumers who are curious about aged brandy.
At the end of the day, the profile here is uncomplicated and easy drinking. It's perfectly pleasant and very easy to enjoy, but not particularly complex. Which, in all fairness, probably does make this a good way for someone to tiptoe into aged brandy at a very fair price. At $30, it's an experiment you can afford to make.
Distillery: St-Remy Brandy
Region: Loire Valley, France
Style: Brandy
ABV: 40% (80 proof)
Availability: 750 ml bottles, $30 MSRP
---
Jim Vorel is a Paste staff writer and resident beer and liquor geek. You can follow him on Twitter for more drink writing.