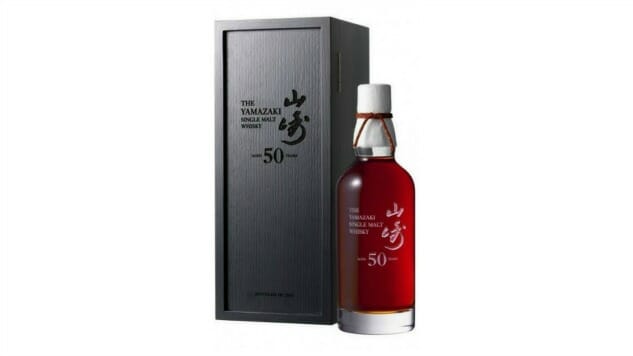 The world's most expensive bottle of Japanese whiskey was recently sold at auction. The price? A staggering $343,000.
The bottle was a rare 50-year-old bottle of Yamazaki, and was sold at the Bonhams Whisky Sale in Hong Kong in August, Insider reports.
The whiskey was expected to go for a large amount, although not that high. It was expected to sell between $229,310 to $305,749. The bottle was sold to an anonymous buyer from Asia.
Before this sale, the record for the most expensive bottle of Japanese whiskey ever sold belonged to a bottle of Karuizawa 1960 50-year-old "The Dragon." It was auctioned off for $312,130. And the record holder before that was a different bottle of Yamazaki that was sold for $299,000.
Japanese whiskey has seen a bit of a boom over the past few years. It's gotten so popular, in fact, that a lot of the older Japanese whiskeys have started to sell out, leading to higher price points for the category overall.
If you're new to Japanese whisky, check out our guide to the spirit to learn more.