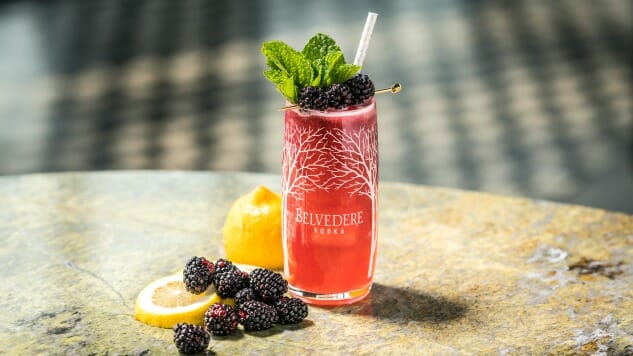 Thanksgiving is traditionally thought of as a wine holiday, but the day can be a great opportunity to serve a few cocktails as well.
One of my favorite things to do when hosting a Thanksgiving gathering is to whip up a pitcher of a signature cocktail for the day before everyone arrives, and then serve that libation while I'm putting the finishing touches on the meal. Once dinner starts, some people can keep sipping on those cocktails, while others can make the switch to wine or beer if they want.
It's a great strategy if you ask me, and one I definitely suggest giving a try.
If you're looking for what to serve this Thanksgiving at your meal, consider whipping up one of these options as a pre-dinner cocktail, and perhaps another for an after-dinner drink while everyone is hanging out in a post-turkey coma. Do it right, and they won't even realize you burned that turkey.
---
Belvedere Vodka's Polish Mule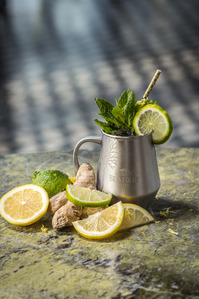 Ingredients
2 oz. Belvedere Ginger Zest
0.5 oz. Lime Juice
0.25 oz. Simple Syrup
5 oz. Ginger Beer
3-4 Dashes of Angostura Bitters
Directions: Whip, shake, dump and top with soda. Garnish with lime wheel.
---
Muddy Boots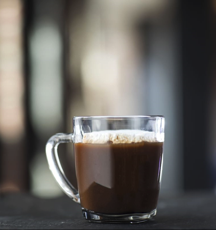 Ingredients
1.5 oz. Old Forester Mint Julep
3 oz. Brewed Black Coffee
3 oz. Hot Chocolate
1 Dropper Sea Salt & Pepper tincture
Directions: Combine all ingredients and garnish with bourbon marshmallow and mint.
---
Cran-Barrel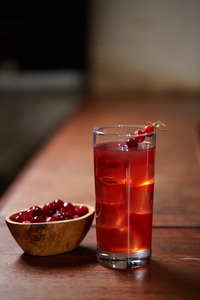 Ingredients
1 ½ parts Hornitos® Black Barrel® Tequila
1 ½ parts fresh cranberry juice
¾ fresh lime juice
½ part simple syrup
2 dashes Angostura® bitters
Cranberries
Directions: Combine ingredients in a shaker with ice and shake vigorously. Strain into a highball glass over fresh ice. Garnish with a cranberry skewer.
---
Cinnamon Tequila Toddy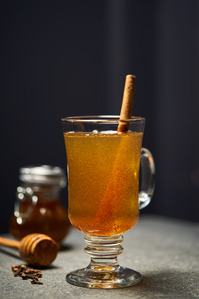 Ingredients
1 ½ parts Hornitos® Black Barrel® Tequila
5 parts hot water
¾ part cinnamon bark syrup
¼ part honey
¼ part fresh lemon juice
3 dashes vanilla bitters
Cinnamon sticks
Directions: Combine equal parts sugar and water and 3 cinnamon sticks in a saucepan and bring to a boil to create cinnamon bark syrup. Remove cinnamon sticks from the mixture and combine the remainder of the ingredients in a coffee glass. Stir and garnish with a cinnamon stick.
---
Belvedere Blackberry Collins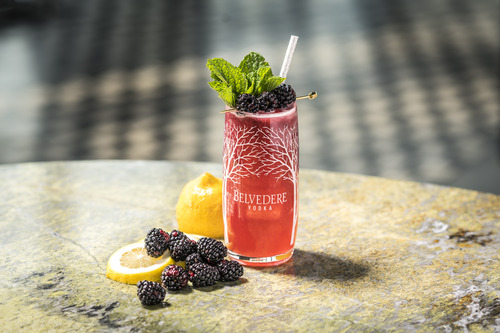 Ingredients
1.5 oz. Belvedere Vodka Ginger Zest
.75 oz. Fresh Lemon Juice
.75 oz. Simple Syrup
3 oz. Ginger Beer
4-5 Blackberries
Directions: Place blackberries into shaker and muddle. Add remaining ingredients except for ginger beer. Shake, strain into glass, and top with ginger beer.
---