We're in the final weekend of Oktoberfest in Germany, but that doesn't mean you have to stop enjoying the Märzen lagers that are so perfect for the fall. We tasted 21 different seasonal beers (mostly Oktoberfest Märzens, but also Helles and Dopplebocks) from both Germany and the U.S. to determine the best fall lagers. We'll also be posting the best fall ales later this week, and you can read our guide to the best pumpkin beers here. If we didn't taste your favorite, let us know in the comments section. We'll expand our tasting again next year in a continuing hunt for the best fall lagers.
First, the 11 that didn't make the cut (from worst to best):
21. Leinenkugel Hoppin' Helles (Chippewa Falls, Wisc.)
20. Blue Point Oktoberfest (Long Island, N.Y.)
19. Abita Fall Fest Lager (Abita Springs, La.)
18. Shiner Oktoberfest (Shiner, Texas)
17. Harpoon Octoberfest (Boston)
16. Pyramid Oktoberfest (Seattle)
15. Boulevard Bob's 47 Oktoberfest (Kansas City, Mo.)
14. Heavy Seas AARGHtoberfest! (Baltimore, Md.)
13. Full Sail Oktoberfest (Hood River, Ore.)
12. Choc Choctoberfest (Krebs, Okla.)
11. Sam Adams Octoberfest (Boston)
The 10 Best Fall Lagers: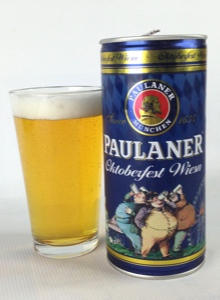 10. Paulaner Oktoberfest Wiesn
Brewery: Paulaner Brauerei
City: Munich, Germany
ABV: 6%
Style: Märzen/Oktoberfest
Perfect For: Raking leaves. In lederhosen.
The Verdict: Sure the beer is tasty, but look at that can! First, it's enormous. Also, here's to truth in advertising—drink enough of these and you'll look like those three portly men on the front. And by that I mean happy. This lager has a hint of citrus for a more early-fall feel and goes down easy.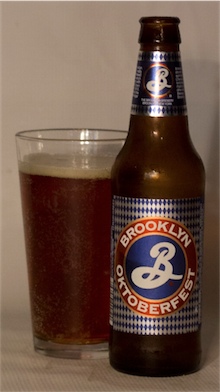 9. Brooklyn Oktoberfest
Brewery: Brooklyn
City: Brooklyn, N.Y.
ABV: 5.5%
Style: Märzen/Oktoberfest
Perfect For: Listening to The Fall (or talking-uh like-uh Mark E. Smith-uh)
The Verdict: Several tasters agreed that this one tastes most fall-like. A great example of the style.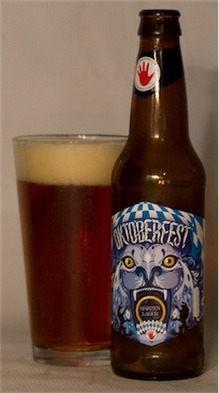 8. Left Hand Oktoberfest
Brewery: Left Hand Brewing Company
City: Longmont, Colo.
ABV: 6%
Style: Märzen/Oktoberfest
Perfect For: Strapping on those Lederhosen.
The Verdict: Left Hand gave their Märzen a nice hop bite, making it one of the most flavorful of the fall line-up.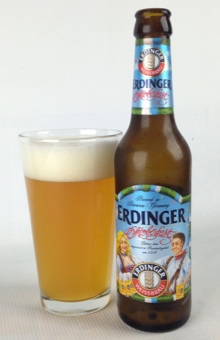 7. Erdinger Oktoberfest Weizen
Brewery: Erdinger Weissbräu
City: Erding, Germany
ABV: 5.7%
Style: Hefeweizen
Perfect For: Harvesting
The Verdict: This wheat Oktoberfest lager is so bready and yeasty you could put a tab of butter on it. Hearty but refreshing.


6. Great Divide Wolfgang
Brewery: Great Divide
City: Denver
ABV: 8%
Style: Dopplebock
Perfect For: Drinking by the fire
The Verdict: Roasty and a little bit nutty, this is the smokiest fall beer we tasted. The hops are present but muted by the toasted malts. The result is a unique American take on a traditional German style.


5. Spaten Oktoberfest Ur-Märzen
Brewery: Spaten-Franziskaner-Bräu
City: Munich
ABV: 5.9%
Style: Märzen/Oktoberfest
Perfect For: A trip to Munich
The Verdict: Sure, the brewery is owned by inBev—the same company that owns Budweiser, Michelob, Stella Artois, Shock Top and Bass—but don't discount Spaten's 700-year history of beer-making just because of corporate maneuvering. It's a solid Oktoberfest with distinctly German ingredients.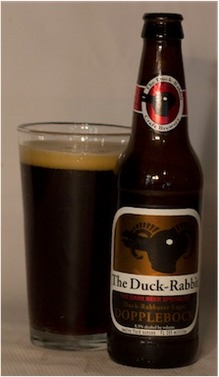 4. Duck-Rabbit Dopplebock
Brewery: Duck-Rabbit
City: Farmville, N.C.
ABV: 8.5%
Style: Dopplebock
Perfect For: Dessert.
The Verdict: Fall may be the season of subtlety, but Duck-Rabbit went big with their seasonal offering. At once malty, chocolaty and spicy.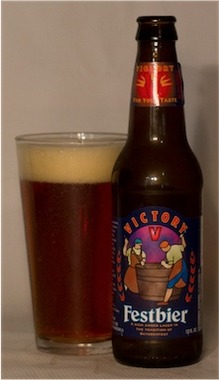 3. Victory Festbier
Brewery: Victory Brewing Company
City: Dowington, Penn.
ABV: 5.6%
Style: Märzen/Oktoberfest
Perfect For: Throwing your own 16-day-long Oktoberfest party.
The Verdict: Complex for an Oktoberfest with hints of honey, hops and spice—but no one flavor overpowers the others. The best American Märzen we've ever tasted.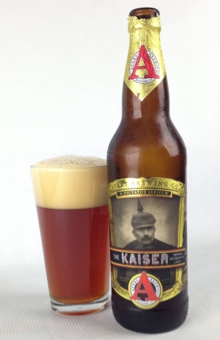 2. Avery the Kaiser Imperial Oktoberfest
Brewery: Avery
City: Boulder, Colo.
ABV: 10%
Style: Märzen/Oktoberfest
Perfect For: Late-night stargazing/philosophizing
The Verdict: Avery's imperial Oktoberfest is extremely full-bodied, flavorful and complex—it goes full-throttle on both the malty sweetness and hops like triple IPA or even a barleywine. This is a lager? Wow.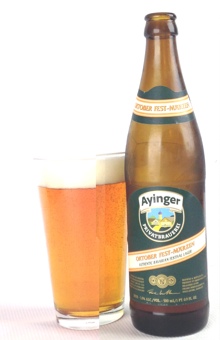 1. Ayinger Oktober Fest-Marzen
Brewery: Brauerei Aying
City: Aying, Germany
ABV: 5.8%
Style: Märzen/Oktoberfest
Perfect For: Rewarding yourself
The Verdict: If you can't get to Munich for Oktoberfest, Ayinger was kind enough to bottled it up for you. Located just southeast of Munich in the town of Aying, the brewery has created the perfect Märzen. Crisp and full of flavor, this is fall happiness.