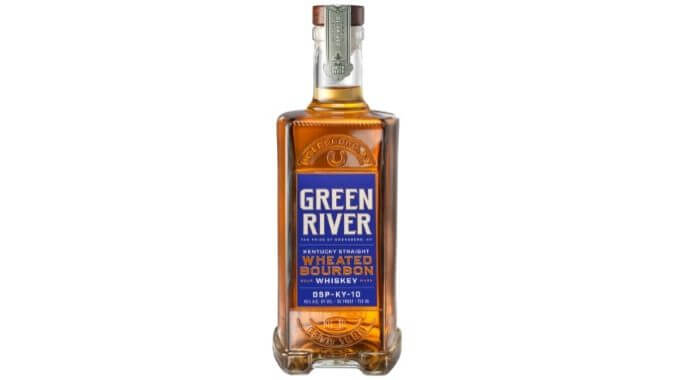 Things can move pretty quick in the American whiskey game. It was just over a year ago that I initially reviewed Green River Distilling Co.'s straight bourbon whiskey, a flagship launch for the revived distillery in Owensboro, Kentucky, housed in one of the oldest distilling facilities in the state. A decade ago, that facility was effectively a ruin, but it was bought by South Carolina-based Terressentia in 2016, who renovated it and brought it back to its original glory. At the time, it was rechristened as the O.Z. Tyler Distillery and immediately began contract distilling for others while they aged their own in-house bourbon. In 2020, the name changed to Green River Distilling Co., and they progressed to releasing their solid value of a flagship bourbon (5 years old, rye mashbill, 90 proof, about $35) under master distillery Jacob Call in 2022.
The last year, though, has brought on another transformation, as Green River Distilling Co. was acquired by nascent powerhouses Bardstown Bourbon Co. in June of 2022. The companies have been kept separate from one another, with no blending (as of yet) of their own proprietary recipes or distillate, although it's not hard to imagine special releases combining the two in the future. What Green River has now done is expanded its product lineup under new master distiller Aaron Harris, formerly of Ohio's Watershed Distillery.
Specifically, they've added two new whiskeys: An everyday wheated bourbon ($35 MSRP) to complement the company's flagship, and a more limited Green River Full Proof Single Barrel expression, presented at roughly 59.5% ABV (119 proof), at a pretty attractive MSRP of $60. Unfortunately, I don't have samples of BOTH new expressions at the moment, so let's dive right into tasting the wheated bourbon.
This brand is effectively a mirror image of the original Green River Straight Bourbon, swapping its mash bill of 70% corn, 21% rye and 9% malted barley for 21% wheat. Like the other brand, it carries a "4-6 years" age statement, and is presented at a judicious 45% ABV (90 proof), for a nicely priced $35. As we observed when tasting the previous bottle, it's always nice to see more brands launching in this midshelf price point, as the effects of bourbon price gouging have consistently driven former midshelf bottles to $50 and beyond. So with that said, let's get to tasting.
On the nose, Green River Wheated Bourbon is soft and sweet, with gentle tones of honey drizzled over citrus and stone fruit, friendly tones of peach and brown sugar, vanilla and a little clove. The lumberyard/sawdust tones of oak nod a bit toward its relative youth, but the overall impression is pleasant and not too constrained or defined by age. It has an overall effect that suggests pastry–peach cobbler–while having a gentle ethanol presence.
On the palate, this profile likewise highlights mild and sweet impressions of citrus and stone fruit, along with honey and light caramel, vanilla cream and moderate residual sweetness. There's a touch of clove again, and a bit of toasted graininess that perhaps hints at the wheat in the mash bill. Oak creeps in again via notes of sawdust and hayloft, but the sweetness, fruity tones and honey are its signature flavors.
All in all, this isn't what you'd call "deep" or complex, but it's extremely easy to enjoy, even more so than the previously released flagship bourbon from Green River. There's absolutely a place in the market for brands like this, and it's impressive the way this profile isn't held back at all by a relatively lower age statement. It represents a very solid value, especially given the price creep in the American whiskey world in the last few years. This is a versatile, if basic bourbon that displays some lovely sweetness and fruit notes, making it ideal for practically any use.
Distillery: Green River Distilling Co.
City: Owensboro, KY
Style: Kentucky straight bourbon whiskey (wheated)
ABV: 45% (90 proof)
Availability: 750 ml bottles, $35 MSRP
---
Jim Vorel is a Paste staff writer and resident beer and liquor geek. You can follow him on Twitter for more drink writing.