9 Delicious Bites to Try in Buffalo
The "Hold the Chicken Wings" Edition
Photos: Rich Call and Visit Buffalo Niagara
Food
Lists
Buffalo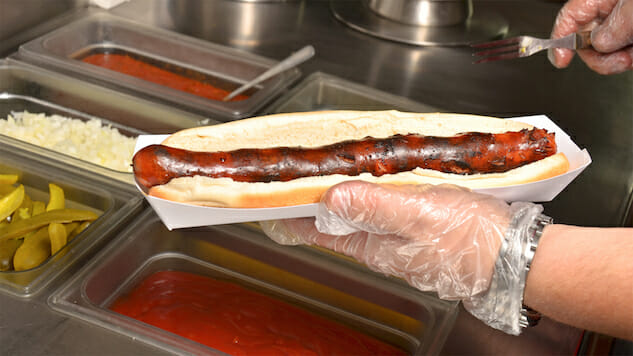 The world knows Buffalo, New York, primarily as the originator of spicy, buttery, crispy and delicious chicken wings. What it doesn't know is that the city has other culinary legacies worth bragging about that are completely fowl-free. Likely, they played a part in it earning a spot on National Geographic's 10 best food destinations in America.
From an iconic breakfast cereal to hot dogs, the next time you're in the Nickel City (because of the buffalo depicted on U.S. five-cent pieces from 1913 to 1938), these are the notable nibbles you've just got to try:
1. Hot Dogs
Warning: If you order a hot dog in Buffalo topped with anything trendy like chopped kale or aioli, you will be mocked. Theodore Spiro Liaros started Ted's Hot Dogs in 1927 when he opened a shack selling red hots near the Peace Bridge (connecting Buffalo to Fort Erie, Canada). It now claims to peddle the world's best charcoal-broiled hot dogs, crowned with non-hipster items like chili, dill pickles and bacon.
2. Beef on Weck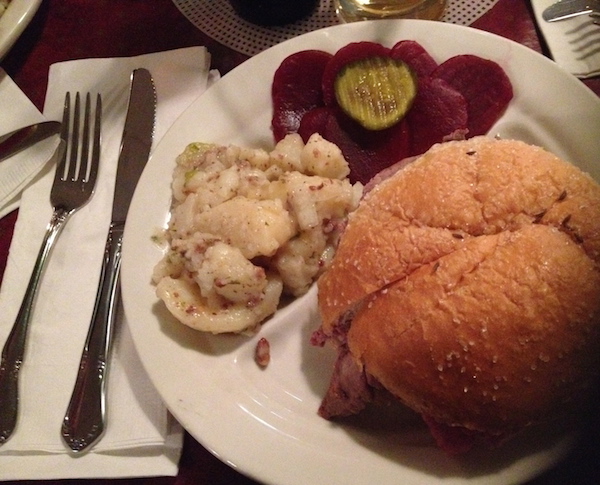 Photo by Michele Sponagle
Long before there were chicken wings, there was beef on weck. It debuted at the 1901 Pan American Exposition. Picture this: Slices of roast beef piled on a unique, salt- and caraway-seed encrusted kimmelweck roll, then smeared with horseradish. Jimmy Fallon is a fan. Oodles of restos offer it, but go old school at a classic spot like Schwabl's, which dates back to 1837, or the popular Charlie the Butcher.
3. Sponge Candy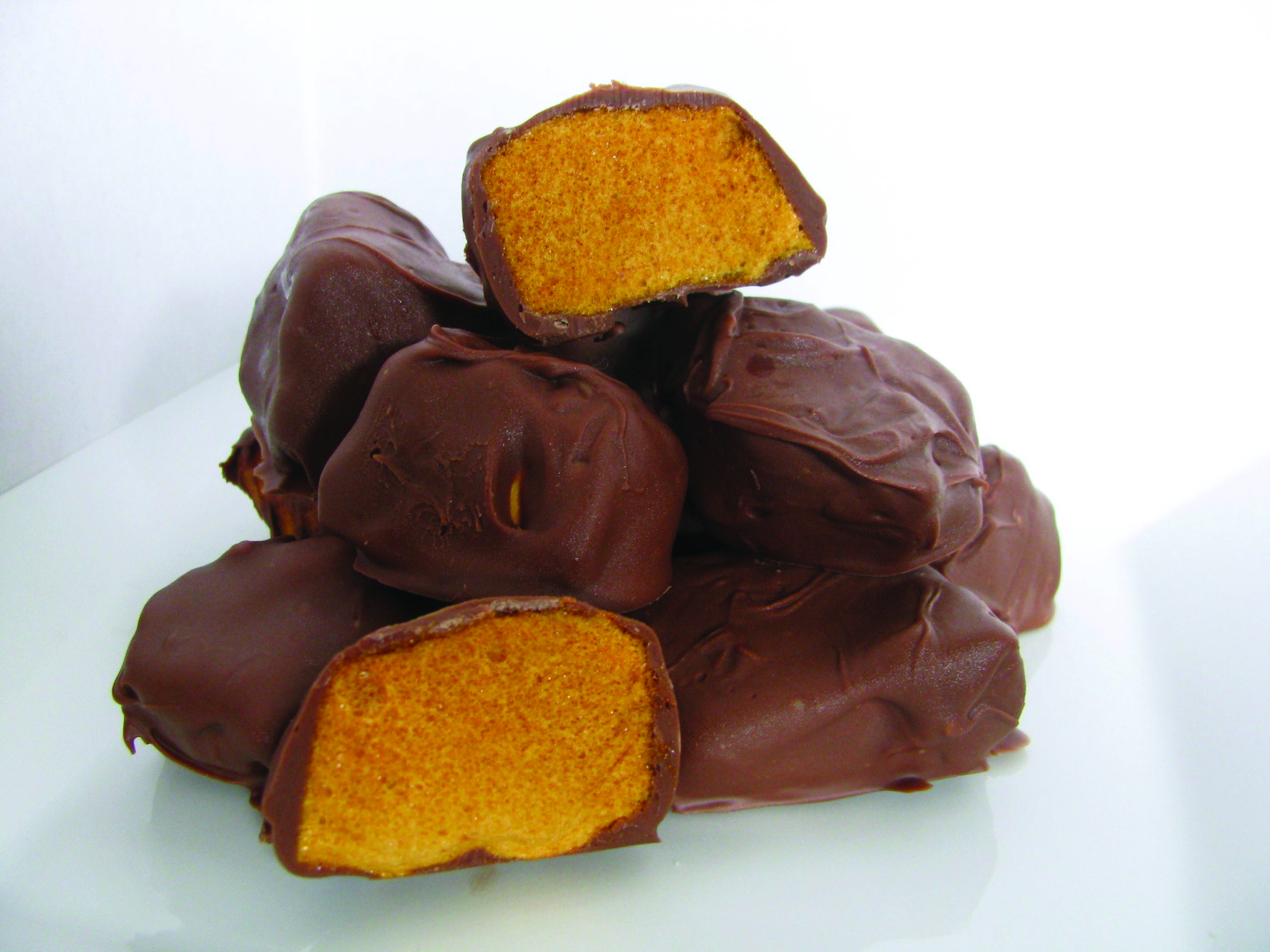 Photo by Christina Mealy
Welcome to the sponge candy capital of the world. Buffalo can't get enough of this super sweet treat made with caramelized sugar dipped in chocolate. Bite into a chunk at a local confectioner like Watson's Chocolates (established in 1946) and Alethea's. It's so beloved it has inspired spinoffs, including ice cream at Fowler's (opened in 1910) and a sponge candy stout at Resurgence Brewing Co.
4. Butter Lamb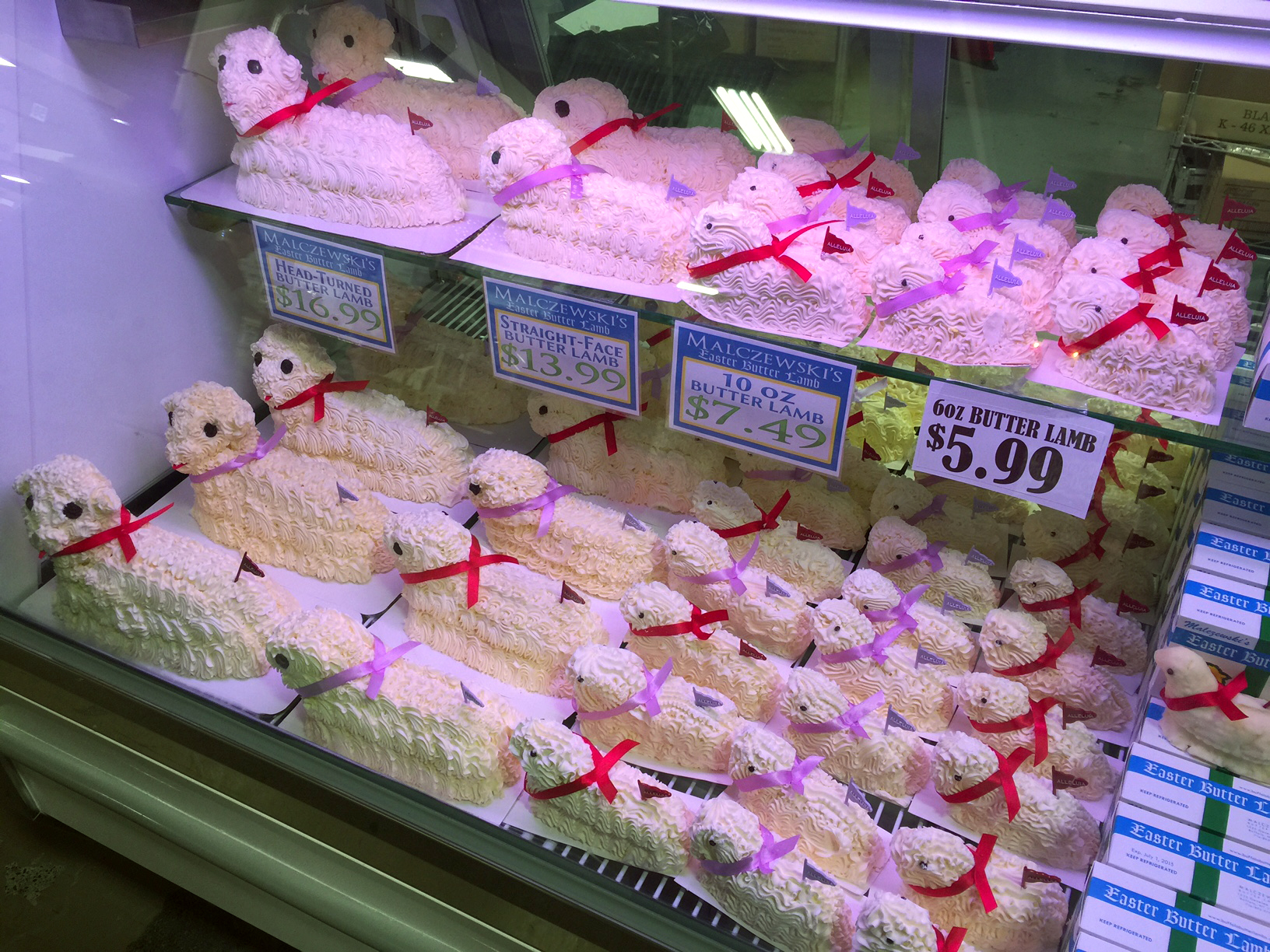 Photo by Charlie Fashana
Every Easter, locals flock to Malczewski's, a Polish deli in the Broadway Market to buy a butter lamb—literally, a lamb carved out of butter—adorned with a red ribbon. It's a symbol of spring and a staple on tables at that time of year among Polish Catholics, Russians and Slovenians. But ewe guessed it, everyone wants to invite one of cute, edible oddities to dinner.
5. Toast
Five Points Bakery has elevated this humble breakfast food to new heights at its Toast Café. They bake the bread on-site, then turn it a crispy golden brown. The greatest hits are here – sour dough, whole wheat and cinnamon raisin—but there's more than a dozen varieties available, including more exotic fare like apple cider, extra sharp cheddar and Vollkornbrot (100 percent dark rye).
6. Pizza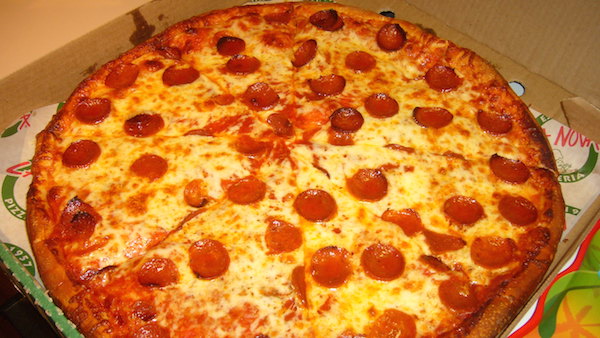 Photo courtesy of La Nova Pizza
Buffalonians love their 'za! It ranks among the top five American cities with the most pizzerias per capita. And, because this is a place that likes to do things differently, it has its own distinct pizza style – gooey, messy, sweeter tomato sauce, substantial crust and pepperoni that cooks up into greasy disks. Find it at spots like Bocce Club Pizza (opened in 1946) and Lovejoy Pizza. And it's sublime.
7. Cheerios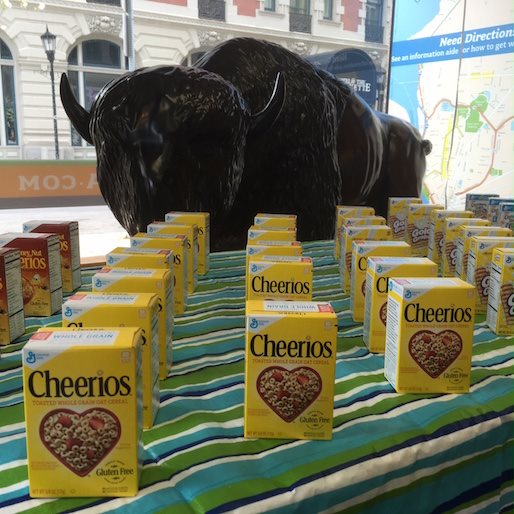 Photo courtesy of Visit Buffalo Niagara
In certain areas of the city, there's a distinct oaty scent wafting through the air. It comes from General Mills' plant, which has been baking millions of wee Cheerios to supply east coast cereal lovers since 1941. There's widespread pride in this fact so feel free to wear a "My City Smells Like Cheerios" T-shirt proudly.
8. Mighty Taco
In Western New York, fast-food Mexican fare comes not from Taco Bell, but from its own homegrown Mighty Taco. It started in Buffalo in 1973 and has now expanded to 23 locations. Gourmet grub this isn't, but it is satisfying for those occasions when you crave salt, fat and gobs of cheese. Try a Buffito, a marriage between a burrito and Buffalo-style chicken, plus lettuce, ranch or blue cheese dressing.
9. Peanut Sticks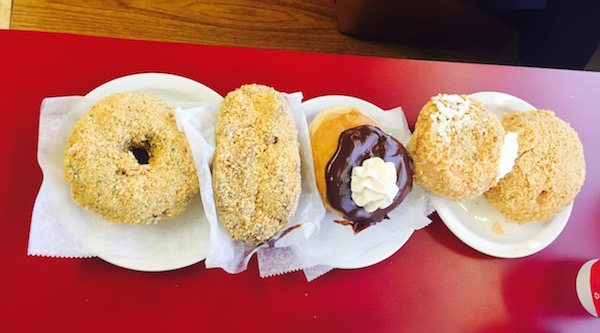 Photo by Meg Vaidya
You'll never bother with another cronut once you've tried a peanut stick, kind of like a donut and kind of like a chunk of heaven fallen to earth. It's a flattish oval-shaped slab of fried dough covered generously with finely chopped peanuts. Crunchy outside, soft and cake-like inside, what's not to love? You can find them around town easily, but many locals pledge allegiance to Paula's Donuts in North Buffalo.