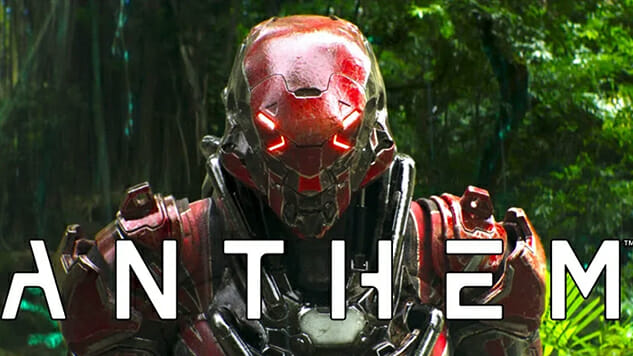 BioWare has recruited Oscar-nominated filmmaker Neill Blomkamp to create a live-action short film for their forthcoming action role-playing title, Anthem.
The Oats Studios short, titled Conviction: An Anthem Story, will be a prelude to the present-day Anthem universe players will be introduced to through the game's online, multiplayer platform.
EA said of Conviction in a statement:
In Conviction, Neill explores the vast world of BioWare's Anthem through a new narrative set decades before the beginning of the game. Neill's live-action short is a chance to see the world of Anthem through a different lens, with stunning locations, new characters, and a new story.
The director of District 9 and Chappie is no stranger to videogame adaptations, either, as he previously directed the live-action Halo short Landfall in collaboration with Bungie.
"There's a kind of world creation, immersive quality to [videogames] that is the thing that draws me in," Blomkamp told Paste's Garrett Martin. "For me to go and explore and walk around in a new game, in something like Anthem, where they've put this much effort into it, it really is a simulated small version of reality to some degree. I find that really fascinating."
Anthem is slated for release on Feb. 22, while Conviction premieres Thursday, Feb. 14 at 10:30 a.m. ET.
You can stream Conviction live through the video embed included below. In the meantime, watch its teaser video further down and check out our full interview with Blomkamp.