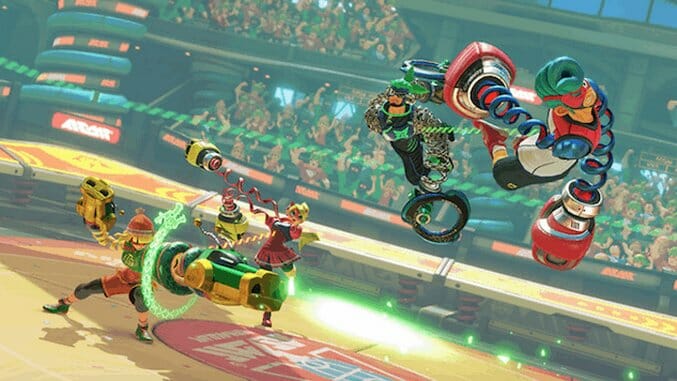 Since June, Switch owners have had fun swinging their arms about with Nintendo's original fighting game Arms. While players have gotten used to the game's unconventional and intensely active motion controls, fans of the game desired some level of customization. With the game's forthcoming update (bringing Arms to "Ver. 3"), players will finally get their wish.
Nintendo Versus, a Twitter account devoted to the game company's competitive titles (Splatoon and Smash Bros. included), shared this GIF as a demonstration:
Attention, fighting fans! The upcoming #ARMS Ver. 3 update will allow you to remap the controls to the buttons of your choice! pic.twitter.com/JZsGFTHRFY

— Nintendo Versus (@NintendoVS) September 8, 2017
It is a relatively simple change that actually makes all the difference. By giving players the ability to remap actions to any buttons of their choosing, they will be able to do battle in any way they feel comfortable with.
Ver. 3 of Arms will also include new character Lola Pop. Her schtick seems to involve candy and clowns, though she seems more like a pleasant street performer than a demonic stalker. Check out her announcement trailer, embedded below. Also, refresh yourself on the game's mechanics with our own review of Arms here.