Blizzard to Open E-Sports Arena in Los Angeles, Will Host Overwatch Playoff in October
Images via Blizzard
Games
News
Blizzard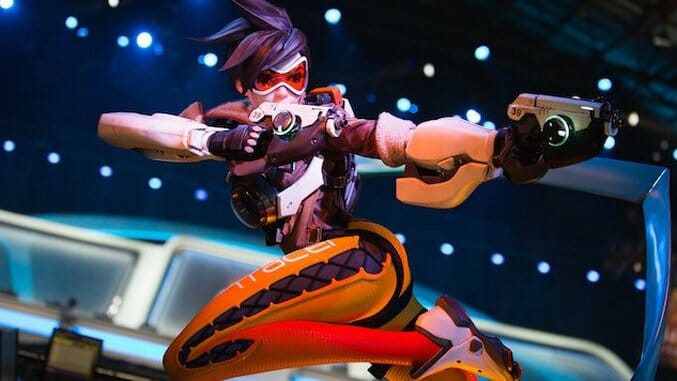 Blizzard Entertainment is building an e-sports venue in their own backyard. The game company announced today their intention to open the "cutting-edge" Blizzard Arena Los Angeles in Burbank Studios. The portion used in the studio was once home to The Tonight Show Starring Johnny Carson.
Blizzard hopes that the venue will host competitions and events all year round, designed with "multiple sound stages, control rooms, practice facilities" and a retail shop. The new Blizzard Arena's first event will be the Overwatch Contenders Playoffs, a culmination of various competitions held in Europe and North America over the summer. Shortly after, the arena will also host the Hearthstone Championship Tour, where players will compete for a prize of $250,000.
Future events will also include the Heroes of the Storm Global Championship Finals and World of Warcraft Arena Championship in late October. Finally, Blizzard mentions that the arena will be home to the inaugural season of the Overwatch League.
The Overwatch Contenders Playoffs will take place Blizzard Arena Los Angeles in Oct. 7-8, followed by the Hearthstone Championship Tour starting Oct. 13.