Activision Details Call of Duty: WWII Headquarters Social Hub in Video
Images via Activision
Games
Video
Call of Duty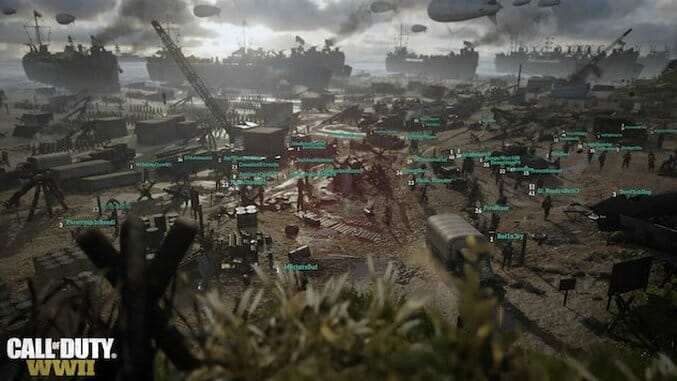 The long-running Call of Duty franchise is returning to its World War II roots. Under the creative direction of Sledgehammer Games, Activision wants to show that Call of Duty: WWII won't simply be a retread of CoD games past. According to this newly released trailer, this updated take on the Second World War will feature a social aspect to its multiplayer.
A free-roaming "dynamic social hub" set on the beaches of Normandy, Headquarters give players a multitude of activities. As an Allied soldier, you can test out killstreak rewards, practice in the firing range and compete in one-on-one battles for rewards. Additionally, it looks like players can spectate these fights within the hub itself, and spectate eSports games from a top-down perspective. All in all, it looks like this could potentially be a fun space to interact with other players—at least until they start talking on the microphone.
For a look at the new features this game has to offer, check out the new video above. The multiplayer beta for Call of Duty: WWII will be available for PlayStation 4 owners who preordered the game starting Aug. 25. The game will be released for PC, PlayStation 4 and Xbox One on Nov. 3.