Dark Souls: Remastered Is out Early via Steam
Now you can lose your souls before everyone else
Images via Bandai Namco
Games
News
dark souls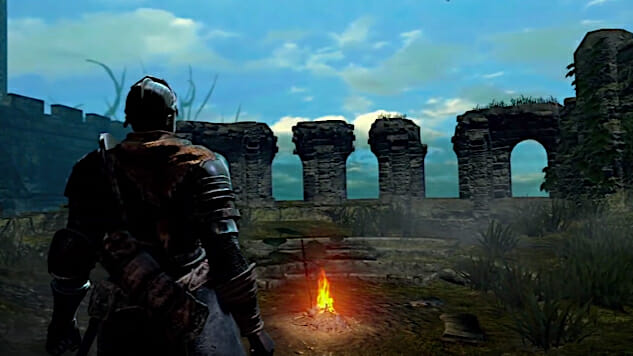 Dark Souls: Remastered is set for a Friday, May 25 release but, as of Thursday, it is available a day early for PC players via Steam. PC players can begin their arduous journey through increasingly challenging battles and imperceptible systems today, if they feel so inclined.
The game is currently unavailable for the Xbox One and the PlayStation 4, so the May 25 date is holding steadfast for the console releases, and while the game is set to be available on the Nintendo Switch, there is no concrete date besides the nebulous "later this summer." Steam user reviews of Dark Souls: Remastered are already mixed, as cheating seems to be plaguing the game's online functionality and some are mad that they are being charged for what they can get for free in a few quick patches.
The game itself is $39.99 on Steam and consoles, but Steam users who already own Dark Souls can upgrade for half of the remastered version's MSRP. Complaints aside, console and PC players are looking forward to being able to experience the terror and wonderment of Dark Souls in native 1080p and 60 frames-per-second.
Check out the launch trailer for Dark Souls: Remastered below.