New Dishonored 2 Trailer Shows Off the Differences Between Corvo and Emily
Images via Bethesda Softworks
Games
Video
Dishonored 2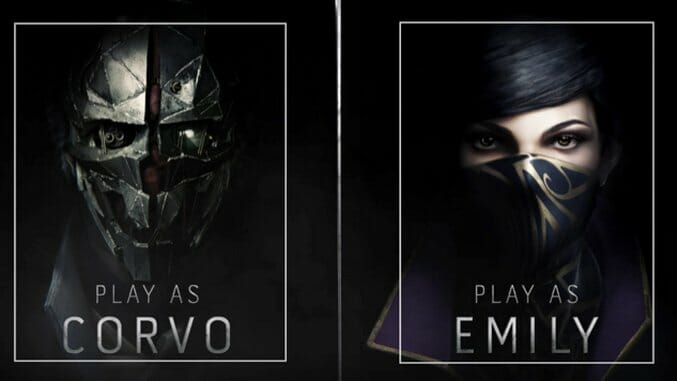 Last week, we got a look at the different approaches players could take through a level in Dishonored 2. Now the team at Arkane Studios is showing how the game's two characters, Corvo and Emily, play differently.
The video shows Corvo and Emily taking on the same level quickly and violently, but each with their own unique power set. Corvo's are very similar to the ones he used in the first game, allowing him to stop time and possess people and creatures. Emily has a whole new set of skills like Domino, which links enemies' fates together, and a doppelganger that can take out enemies for you.
Dishonored 2 hits shelves on Nov. 11 for Xbox One, PlayStation 4 and PC. You can watch the latest video above.