GDC Rescinds Award to Atari Founder Nolan Bushnell Amid Uproar Over Past Behavior
Photo by Craig Barritt/Getty
Games
News
GDC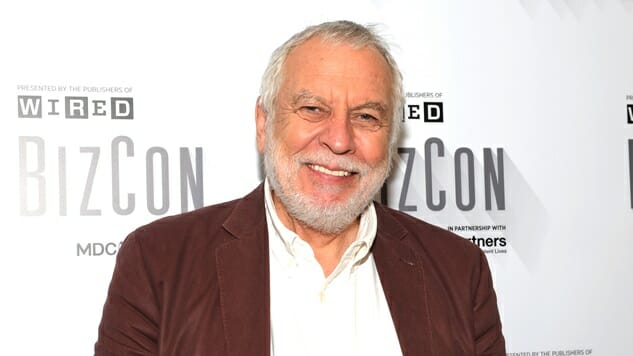 In response to criticisms from voices within the videogame community, the Game Developers Choice Awards announced this morning that its Pioneer Award will not be given out this year after they rescinded the award from its 2018 recipient, Atari founder Nolan Bushnell.
— Official_GDC (@Official_GDC) January 31, 2018
GDC's decision comes after numerous developers and games professionals spoke out against Bushnell's history of sexist behavior and misconduct. Many of the responses cited excerpts from The Ultimate History of Video Games, a 2001 publication that focused heavily on Atari during the years Bushnell ran the company, among other pieces that included examples of such behavior by Bushnell.
This year's GDC Pioneer Award-winner. #notnolanpic.twitter.com/VSS4vR42ws

— Gillian Smith (@gillianmsmith) January 30, 2018
Tales of Bushnell holding board meetings in a jacuzzi and attempting to lure a female assistant into the hot tub, his desire to cover the joysticks for the arcade game Gotcha with pink silicon because they looked like breasts, and Bushnell's comments about how finding his "aura of power and money is very intimidating to an awful number of girls," fueled the movement under the branding of #NotNolan.
.@ubm "Some ladies feel comfortable around me, and some don't," he told The Chronicle, in one of several swagger-filled quotes. "I find the aura of power and money is very intimidating to an awful number of girls." from https://t.co/05ovdGFevs Time's. Up. #notnolan#GDC18#metoo

— Jen Allaway (@AllawayJ) January 30, 2018
.@ubm The Pioneer award at #gdc2018 should represent all the women who did not have the opportunity to have a seat at a table because they wouldn't take a seat at the hottub at @atari. #notnolan#MeToo

— Molly Proffitt (@bitterwinsome) January 31, 2018
The Atari founder was in line to receive the Pioneer Award this year, which recognizes "individuals who developed a breakthrough technology, game concept, or gameplay design at a critical juncture in videogame history," but GDC reversed course, saying "they believe their picks should reflect the values of today's game industry and will dedicate this year's award to honor the pioneering and unheard voices of the past."
Bushnell responded to the decision via Twitter, offering an apology for his past actions.
A statement from me pic.twitter.com/OfsrgaCmgW

— Nolan K Bushnell (@NolanBushnell) January 31, 2018
The Game Developers Conference will run from March 19-23, with the GDC Awards taking place on March 21.