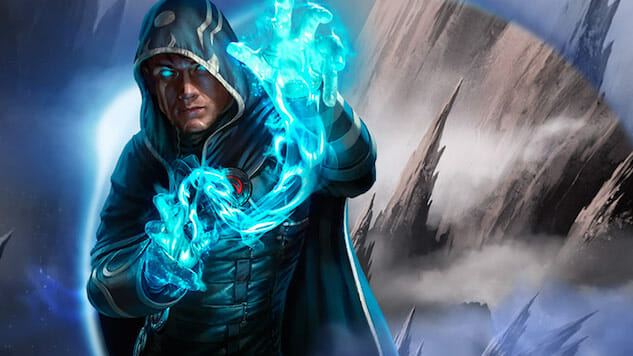 Role-playing game publisher Wizards of the Coast announced after a livestream today that a closed beta for Magic: The Gathering Arena will begin on Nov. 30, after a month-long "stress test." The game is a digital version of their popular Magic: The Gathering card game.
Wizards, per their website, will run several stress tests with select Magic players, invited through email. A series of play days throughout November will focus on what the company calls "Constructed Magic. Streaming will be prohibited, and participants of the stress tests will have to sign a non-disclosure agreement (NDA).
Players can sign up for the closed beta at this link, and "priority access holders" who sign up may be invited to the stress tests. Again, NDAs will be required, but will be lifted when the game appears to be in a more completed state. The company will use the beta period to collect feedback and add updates to the game. A few thousand players will participate in the stress tests, but the closed beta will have the company send out invitations in waves.
The first stress test for Magic: The Gathering Arena will be on Nov. 3, with the closed beta starting at the end of the month.