Microsoft Wants to Let You Stream Your Games Anywhere with Project xCloud
Images via Microsoft
Games
News
Microsoft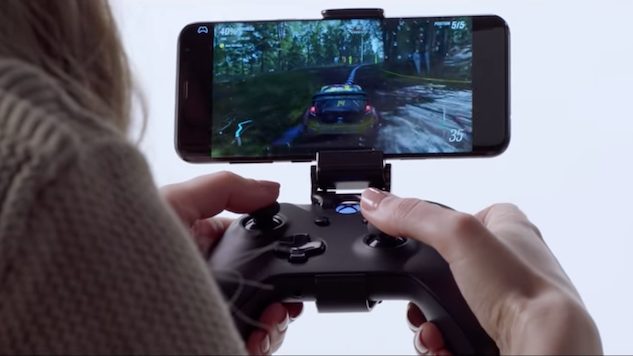 In an update to its E3 announcement from this summer, Microsoft is gearing up to start beta testing its games streaming service, Project xCloud, for global usage. The company announced in a blog post Monday morning that it hopes to not only add a level of gaming experience to current Xbox owners, but also to invite those who might never buy a console into the gaming fold. That means you'll never have to own an Xbox if you want to try Project xCloud. You don't even need an Xbox controller.
Players will be able to stream onto phones or tablets and play two ways: Either link an Xbox controller to the device using Bluetooth and a fancy stand, or use the system's touch controls. It's a great idea to bring AAA gaming to a new audience, especially for those who don't want to spend the cash on a console. As long as the service itself isn't too pricey, Project xCloud could usher in a whole new audience.
"Our goal with Project xCloud is to deliver a quality experience for all gamers on all devices that's consistent with the speed and high-fidelity gamers experience and expect on their PCs and consoles," Microsoft's announcement states.
Bringing the same console experience to a smartphone or tablet over the internet is a big promise from Microsoft. The company already owns Azure, their first-party cloud system. Microsoft plans to gradually install Xbox technology in each of its 54 Azure locations around the globe, meaning each one will be able to boost the streaming capabilities of the surrounding area.
Testing for Project xCloud begins today, Oct. 8, with public trials slated for 2019. Though it could be a while before the service is ready to go live, Xbox says its already got the system up and running. A trailer included in the blog post shows some surprisingly impressive gameplay footage from Forza—check it out below.