After Nearly a Decade in the Making, Indie Platformer Owlboy Gets Announcement Trailer
Images via D-Pad Studio/YouTube
Games
Video
Owlboy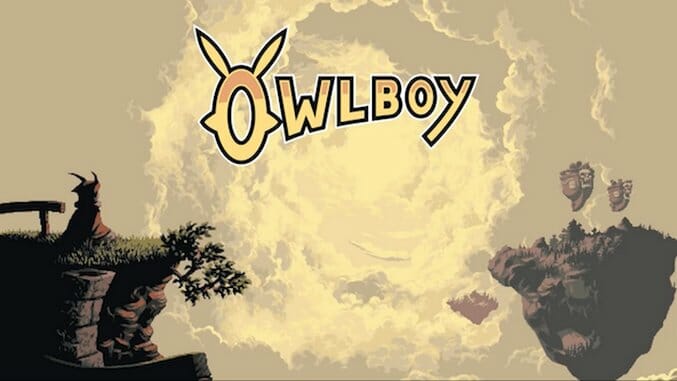 When it went into production in 2008, D-Pad Studio's "flying platform adventure" Owlboy was aiming for a 2011 release. Begun when indie games were first making their big break onto consoles through services like Xbox Live Arcade, and five years after its initial release window came and went, Owlboy is almost in our hands.
Owlboy has a new trailer out showing off its gorgeous pixel art in motion, with some adorable characters and locations. Otus, the titular owlboy, is mute and struggling with his "owl-hood" when sky pirates attack, which sounds like a good little premise for a charming platformer like this. On top of his own flying skills, Otus makes friends throughout his journey, each with their own abilities, whom he can carry around to help him out.
The new trailer promises a fall 2016 release with a firm date to be announced at the studio's panel at PAX West on Sept. 5. In the meantime, you can wishlist the game on Steam right here, and watch the trailer above.