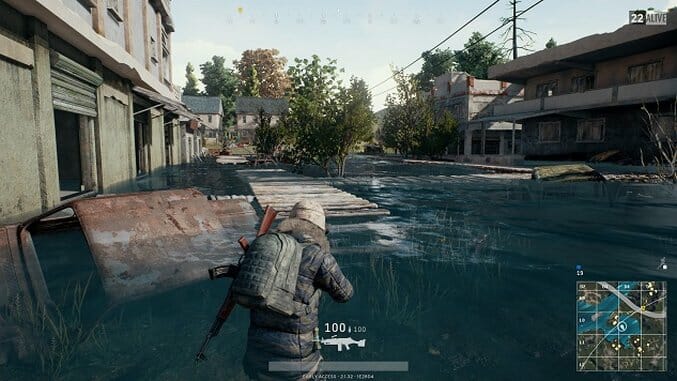 Despite a cheating epidemic and subsequent loss of players, PlayerUnknown's Battlegrounds has still managed to become Steam's third highest-selling game in the platform's history.
Valve's Gabe Newell touched on the milestone at a presentation for a DOTA 2 card game (per IGN), noting that PUBG filled a "big hole" left by DOTA 2. Newell remarked, "You can have a relatively new game like PUBG, and … they can capitalize on all the other multiplayer games, and all of the technology … " He added that the game's gross revenue placed it third amongst highest-selling games "in a fairly short order."
Exciting things are coming for the gaming hit, as a new roadmap is being implemented this year. After a rocky start to 2018, PUBG's momentum is not slowing down with new things on the horizon.