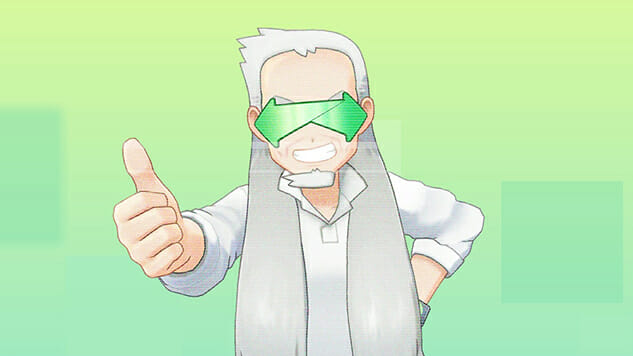 With the release of Pokémon Home, the past two and a half decades of Pokémon games have come together. After years of collecting and protecting precious Pokédexes over the years, through multiple handheld systems, a mobile game and a new generation on console, the hard work is finally being rewarded in the ultimate way: a place that, when combined with imports from the 3DS app Pokémon Bank, along with Pokémon Sword and Shield and Pokémon Let's Go Pikachu and Eevee, can showcase the fruits of our grind. For any aspiring Pokémon Master, it is the dream. It's a trophy case for how we spent our childhoods.
Pokémon Home came out on February 11 and features both a basic version and a subscription plan. The paid model also allows the player to import Pokémon from other devices, primarily the 3DS, whose Pokémon Bank app stores Pokémon from both physical and digital copies of Pokémon Sun and Moon, Pokémon X and Y, and Pokémon Omega Ruby and Alpha Sapphire, and from 3DS Virtual Console copies of the first two generations. Additional maneuvering (with multiple devices) can also be used to move Pokémon into Pokémon Bank from Pokémon Ruby, Sapphire and Emerald, FireRed and LeafGreen, Diamond, Pearl and Platinum, HeartGold and SoulSilver, Pokémon Black and White, and Black 2 and White 2. Pokémon from save files on your Switch from Pokémon Sword and Shield may be imported, with Pokémon GO support coming later at an as yet unknown date. A more thorough explanation of how to transfer legacy content can be seen in the image from Nintendo below.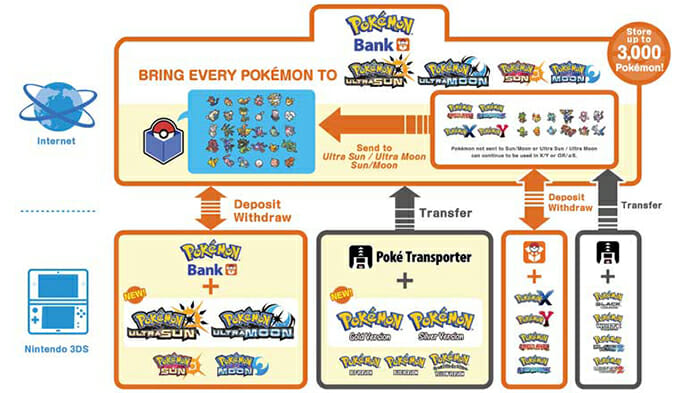 Trading is only available through the mobile version of Pokémon Home, and there are four ways of going about it. Wonder Box, like the surprise trade feature of Pokémon Sword and Shield, lets you do a blind trade, whereas GTS will let you specify exactly which Pokémon you're looking to trade for. Friend Trade lets you trade with a friend, while Room Trade is like Wonder Box, but with more people. How many Pokémon you are able to offer for trade will vary depending on if you paid the subscription fee.
Taking a look at the app itself, it is clean, bright and easy to use. The main screen immediately identifies the number of Pokémon registered and the number of Pokémon being currently stored, with four additional menu options. Notebook keeps track of your transfer History and your general Records, like how many tasks have been completed. Move will allow the player to import Pokémon from the 3DS through Pokémon Bank (a paid feature). And Points will let players transfer Battle Points to a current Pokémon game of their choice. One particularly fun part is the National Pokédex, which tracks the importation of your Pokémon across all regions. Scroll through the list and you'll see the number of Pokémon you've deposited from each area featured across the Pokémon games, from first-generation Kanto all the way to current generation Galar and even Unknown Regions.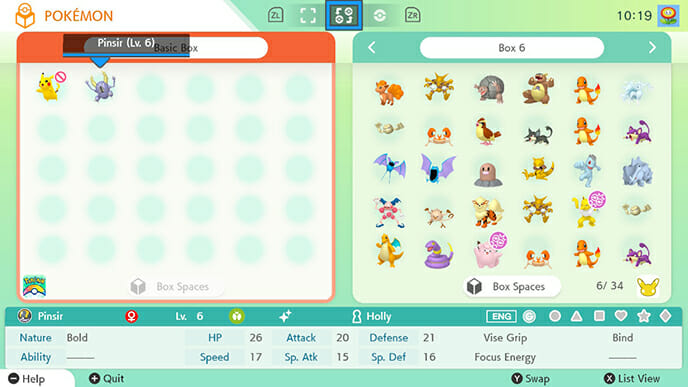 Transferring the Pokémon themselves is extremely easy and operates much like organizing your Pokémon in boxes in the core Pokémon games. A drag and drop feature lets you select and move several at once. Without the paid subscription, the storage limit is a single box, or 30 Pokémon. Paying the subscription fee ($2.99/month, $4.99/3 months, $15.99 for a year) will up the limit to 200 boxes, or 6,000 Pokémon. Pokémon stored in the Pokémon Bank can be transferred to other games, but with some cross-game limitations, for example, Pokémon from Sword and Shield cannot be transferred to Pokémon Let's Go Pikachu and Eevee.
With this feature, players are now free to take Pokémon they've earned in one version of a game and transfer it to the other, without using another player as a go-between. This will be especially helpful to those who are currently working through both Sword and Shield or still haven't transferred all the unique Pokémon between Let's Go Pikachu and Eevee.
The Pokémon grind may be exhausting, but Pokémon Home makes the long hours worth it. How exciting it is to have a new way to carry the Pokémon that have battled alongside you all these years. It makes going back to all the games you missed a compelling prospect. And it adds a valuable new dimension to backward compatibility that includes an ecosystem not just of games, but of the memories playing them. It's an app that definitely turns the house for your Pokémon into a Home.
---
Holly Green is the assistant editor of Paste Games and a reporter and semiprofessional photographer. She is also the author of Fry Scores: An Unofficial Guide To Video Game Grub. You can find her work at Gamasutra, Polygon, Unwinnable, and other videogame news publications.