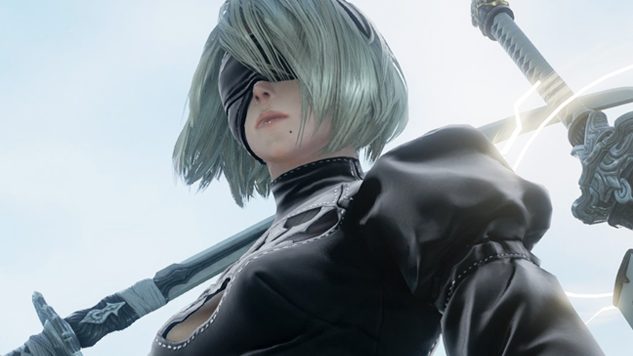 In October, we reported that Nier: Automata's 2B would be making her way to Soulcalibur VI as its next guest character, though Bandai Namco had not given a timeline for her inclusion on the roster at that time. On Thursday, Bandai Namco announced via Twitter that 2B will be a part of the game's roster starting Dec. 18.
Mission: received.
Release date: no longer confidential.
Stand ready for battle: @NieRGame's 2B will bring her blades to the stage of history on December 18th in #SOULCALIBUR VI! pic.twitter.com/9IDBJRBvMX

— SOULCALIBUR (@soulcalibur) December 13, 2018
2B will be the second of three characters included in the Soulcalibur VI season pass, the first being fan-favorite Tira from the past several Soulcalibur games.
2B will be a playable fighter in Versus mode, Arcade mode, and online matches both competitive and casual. She will come with her own stage, background music and new items added to the character customization, like Emil's head.
In case you haven't played either Nier: Automata or Soulcalibur VI, we'd encourage you to do so. Nier: Automata was one of the best games of 2017 and Soulcalibur VI is the much-needed re-invigoration this classic fighting series has needed.
Watch the trailer for 2B's character reveal below. Soulcalibur VI is out now for PlayStation 4, Xbox One and PC.