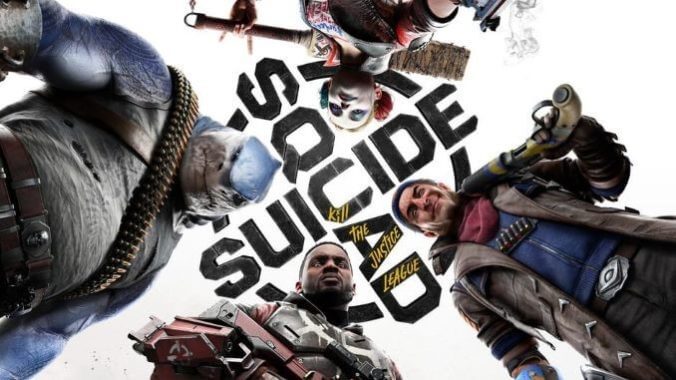 A screenshot of Suicide Squad: Kill The Justice League popped up on Reddit some days ago that seems to confirm what many people, including myself, thought might be the case: Rocksteady's upcoming co-op title is likely a service game in some shape or form. Though VGC seemed to confirm that the contents of the game's battle pass are cosmetic, immediate backlash to the mere mention of a battle pass, which is a staple of games-as-a-service, suggested that this was an unpopular direction for the game. To date, we actually still know so little about Suicide Squad: Kill the Justice League that it could host even more live service features (or less) than we think, and lacking definitive answers is giving many pause.
A few years ago, the promise of a game I could keep coming back to was a dream come true. It'd keep costs low and let me inhabit worlds I really enjoyed, after all. So why is it that in light of this recent news, so many folks seem to be more hesitant about this game and games made in a similar model? Why are games as services such a nightmare now?
For starters, service games are costlier than we thought they'd be. Initial buy-ins often pave the way for further monetization schemes, like expansions and seasonal content, that incentivize players to keep dipping their toes in until eventually they've superseded the starting cost. That hasn't stopped said content from being taken away from players though, as Destiny 2 has been content to do for the last few years. Some games are free but all but force players to have to pay to continue enjoying them, and others just feel downright incomplete until you've paid for additional content or had to wait for it, in the case of Halo Infinite.
The primary reason for hesitance though seems to be that we've been here before. When Crystal Dynamics took a crack at games-as-a-service with Marvel's Avengers a few years ago, many wanted to believe that the model was the right fit. And in theory it should've been: a superpowered team that defends the world from evil forces both on Earth and beyond is ripe for stories to explore. There should've probably been years of "content" to burn through, including new playable characters, costumes, locations, missions, villains to fight against, and more. What we actually got was a mess replete with shoehorned, unintuitive design decisions and a trickle of repeated and shallow missions. Players received the rest of the promised content, but on protracted timelines that ultimately churned out half-baked features and implementations. The hope of steady content in a widely popular fictional universe now seems properly sullied.
Marvel's Avengers isn't alone in the unwieldy state it was released in. Service games come and go, promising things that reporting and horrific behind-the-scenes stories make clear are largely wishful thinking. If they are realized, they are often untenable. The market is now saturated with these volatile projects that are here one day and gone the next. The teams behind them are laid off and developers disappear just as quickly as they pop up somewhere else, writing similar checks they can't reasonably afford to cash. Yet developers are told that this is the only feasible way to make a game now and the cycle repeats, with us as its unwitting promoters.
Even if Suicide Squad: Kill the Justice League is not necessarily a game entirely in the mold of Marvel's Avengers—I don't think it is due to Rocksteady's pedigree and their reluctance to outright admit it—players don't want to necessarily feed into these ecosystems where they are kept on a hook in exchange for very shallow returns.While I and many others would've happily invested in games that keep us coming back, unworried about occasionally paying some kind of toll to keep the lights on and keep the goods coming, the reality of the situation is so far removed from that fantasy, save for the precious few developers who can actually keep it up and provide something substantial.
It just makes sense given how many pear-shaped service games have come out that there's now a reticence to give them a shot at all. Why make the investment in something that's likely to blow up in your face like Marvel's Avengers? And why give your time and money over to one new service title, like Suicide Squad: Kill the Justice League, when there are countless other ones that are, for lack of better terms, proven and deeper? To make matters worse for Suicide Squad: Kill the Justice League, the developer has hardly said a word in the years we've known about it about what kind of game it exactly is. Sure we've known it was a game we could play cooperatively, but the way a game is structured and the foundation it's built on, not to mention the way we're supposed to engage with it as consumers, is just as important as how and when we can play the thing, if not more. Even now, we've only gotten the barest confirmation of a single aspect of the game's live service model. What about the currencies the screenshot also shows? Will there be recurring battle passes or is this a one and done kind of deal? Will the game be expanded upon in order to make these elements make sense? The uneasy silence around what kind of game this is going to be leaves us with few answers to these really pertinent questions consumers are definitely asking themselves more nowadays.
This isn't to suggest the game, which looks fun, can't be a success, nor that it can't be a good service title if it even is one. I truly don't know what kind of game it is, and that could be as good as it could be an omen. But with so little to work on, save for a screenshot, minutes of gameplay, a model of game with a volatile history, and an insufferable silence, I'm not feeling so optimistic about a game I'd rather look forward to. I reckon I'm not alone.
---
Moises Taveras is the assistant games editor for Paste Magazine. He was that one kid who was really excited about Google+ and is still sad about how that turned out.