It can be hard to shop for the videogame fans in your life, especially ones that tend to just buy whatever they want for themselves. We've prepared a list of perfect items to accompany their obsession in style. Whether you're looking for extravagant gestures of love to improve their gaming performance or adorable stocking stuffers, this list should give you some great ideas to push their play time over the top.
10. Nintendo Amiibo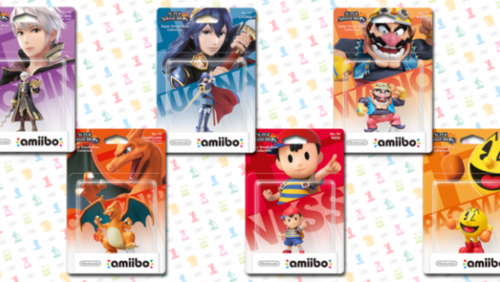 When Nintendo decided to get into this whole collectable gaming figure craze, following the likes of Skylanders and Disney Infinity, they did in their own special way. The various Amiibo figures are easily among the most detailed and appealing for videogame fans, but more importantly, they aren't tied to just one game. While the overall impact a figure might have in any one game is small—unlocking a new outfit or weapon, for instance—the idea that almost all new Nintendo games will do something with those figures you spent money on is a pretty cool idea. Amiibos aren't necessary by any stretch, but they make perfect stocking stuffers for the Nintendo fan in your life.
9. Logitech Atlas Spectrum G410 keyboard ($129.99)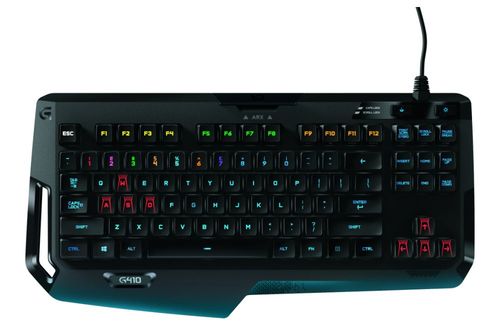 A pricey, but really satisfying keyboard for PC players who still stick to the old ways and use the mouse and keyboard for their virtual thrills. Logitech has a whole line of Atlas Spectrum keyboards, including a full-sized beast, but the G410 is compact, yet comfortable. The full-sized mechanical keyboard has a satisfying old school clacking feel to each key press. Most importantly, these mechanical keys are remarkably comfortable to type on for longer periods—whether gaming or working on a term paper. The keys are also all lit up, which is a great feature when playing (or typing) in the dark, and ends up being a must-have feature if you have to go back to normal keyboards.
8. Saitek's Heavy Equipment Precision Control System ($299.99)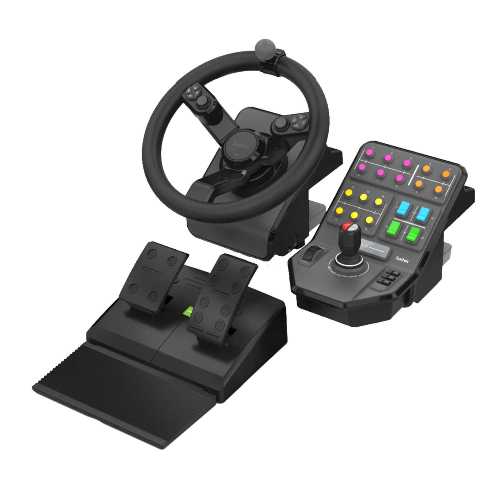 For the PC gaming fan who really does have everything, it's hard to imagine anything more unexpected than this absurdly over-the-top controller specifically made for GIANTS Software's Farming Simulator 2015. Yes, that's right, you can buy real hardware for virtual farming. The "properly tilted" steering wheel mimics that of a farming tractor and the Front Loader Control Stick gives you total control of all that farming equipment with an array of mysterious colored buttons. There's also a floor unit with brake and gas to complete the experience. Saitek went hilariously overboard with this thing and it shows. It's gloriously bizarre, but also works well with a lot of other games.
7. MadCatz C.T.R.L.R#sthash.XFCHDTxs.dpuf ($49.99)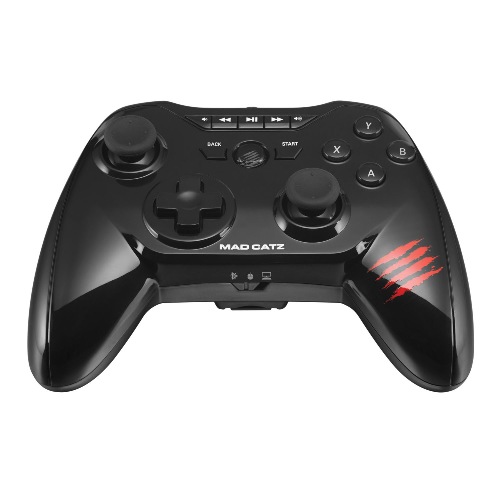 The future of gaming is almost certainly in mobile platforms, but right now getting a controller that works for most mobile games, is easy to set up, and just works can be a real problem. The Madcatz C.T.R.L.R#sthash.XFCHDTxs.dpuf is an excellent all-around solution. Modeled heavily after the standard Xbox 360 pad, this is a sturdy Bluetooth controller with a nice, responsive feel, and easy set up. It doesn't work for every game, but we found that virtually any game that generally supports controllers works with it. It's not terribly portable (being the size of an Xbox controller), but is easily one of the best Android-centric pads out there.
6. Nvidia SHIELD TV ($199.99 (16GB)/$299.99 (500GB))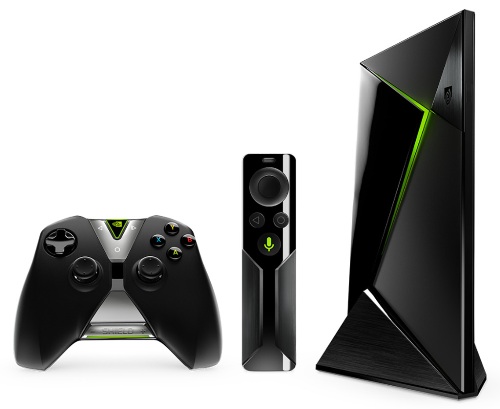 The most powerful Google TV box is also a surprisingly adept gaming machine. NVidia is pouring money into their platform to get actual console games exclusive to the device—Doom III, Contrast, Borderlands 2, and quite a few more. In addition, it plays an avalanche of Android-based games (many of which are excellent) and uses the company's new Geforce Now subscription service to stream PC games as well. Beyond that (and unlike the PS4 and Xbox One), it can also stream 4K and act as a Chromecast. We recommend the 500 GB version over the paltry 16 GB if you're going to game with it, but overall this is an excellent and versatile device for bringing a wide array of content to the TV.
5. Microsoft Elite Game Controller ($149.99)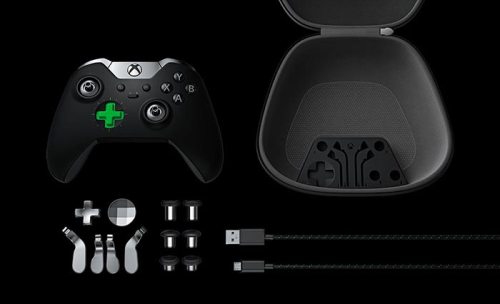 The perfect gift for those hard-to-shop-for Xbox One enthusiasts, Microsoft's Elite controller is a thing of beauty and refinement. The hefty weight feels great and the mechanical response of the analog sticks is second to none. It's not for everyone, though. Aside from the high price tag, Microsoft is really marketing this pad at the "gaming professional" crowd, such as it is. The Elite is super responsive—possibly too responsive for some. It comes with a selection of removable tabs for programmable buttons and different toppers for the analog sticks and D-pad. It also has a built in headphone jack, which has been sorely lacking from the standard controllers.
4. Steelseries Siberia 800 ($299.99)/300 ($149.99) Headphones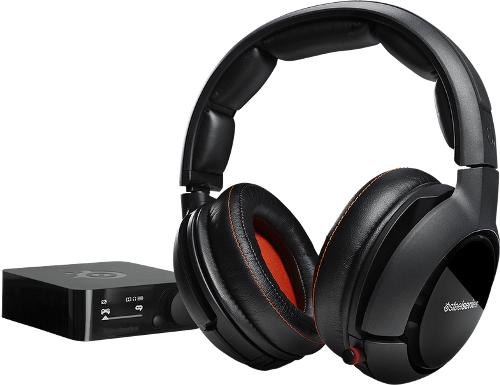 Comfortable and superb sounding, the SteelSeries Siberia line of headphones are making waves with those who prefer their audio up close and personal. The 800 is their exceptionally good wireless model, capable of outputting in Dolby virtual 7.1, while the 300's are wired cans aimed at the Xbox crowd, but compatible with anything with a headphone jack. While the 300 are barebones compared to the 800s, they offer topnotch stereo sound in a design that puts comfort first. The 800 allows you to hook up nearly anything to its small base unit, including an optical out option for the PS3 and PS4. Both have a built-in mic that conveniently slides out when needed as well.
3. New Nintendo 3DS XL ($199.99)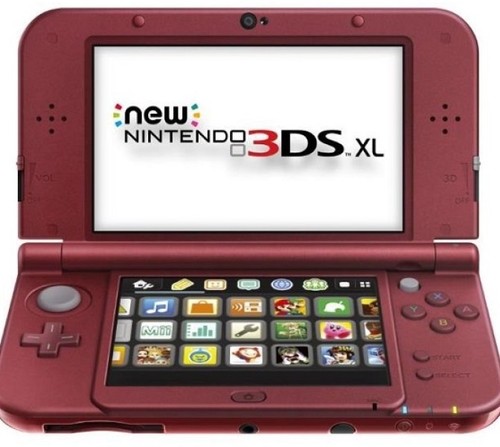 Nintendo generally approaches new system releases cautiously, so an upgraded version of their bazillion-selling 3DS portable game system is kind of a big deal. The result is the questionably-named "New" 3DS, and while it might not drive all current owners to upgrade, it's a great thing for heavy 3DS users and portable gaming newcomers. The faster processor speeds up game loading and performance noticeably without sacrificing backwards compatibility with all older 3DS games. The new, sharper screen is great and the improved 3D effect is fantastic. Best of all, it now includes an additional (and tiny) analog control to mimic two-stick console pads, which makes a huge difference in third and first person games. The New 3DS is also a much slicker looking device than the variously sized 3DS units of the past, and only comes in the XL variety. It's still not as sleek and powerful as the PlayStation Vita, but with a nearly endless array of quality games (including the superb New 3DS exclusive, Xenoblade Chronicles 3D), the New 3DS is the king of portable gaming.
2. Seagate Game Drive ($109.99)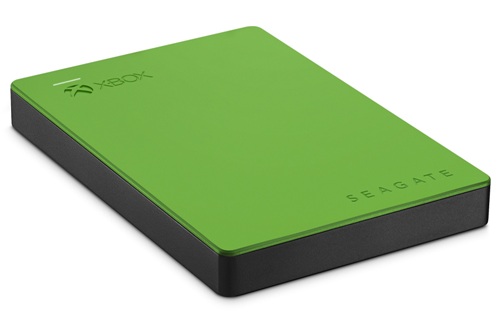 The odds are good that any devoted game fan's biggest gripe about new consoles is the lack of space. 500 GB on the basic Xbox One fills up fast and even the 1TB model can get claustrophobic in a hurry. Thankfully, the Xbox allows the use of external drives (unlike the PS4) and Seagate's cost effective 2TB drive is the perfect add-on for Xbox One owners. Just plug it into your Xbox via the USB 3.0 cable, have the console format the drive, and then choose to install your new games on this handy device. It's plug and play simple, fast, and for those with an ever-growing collection, a veritable gift from the gaming gods.
1. Logitech G920 Driving Force ($399.99)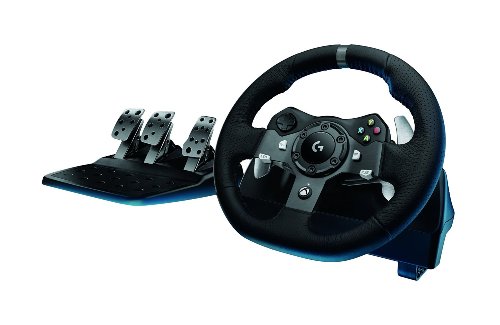 The past year has seen some really good racing games, like Forza 6 and Forza Horizons 2, Project Cars, and more. While playing with a controller is fine for most, there's just something off about controlling high-performance vehicles with a stick. So, for the hardcore auto-enthusiast, nothing says love like Logitech's phenomenal G920 Driving Force for the Xbox One (and the G29 for the PS4). Sure, it requires a fair bit of space to both use and store, but playing Forza on this baby is nothing short of a revelation. Simply put, already great racing games feel like totally different (and better) games with the wheel. Powerful force feedback, an included floor pedal unit (with a clutch pedal), and a surprisingly realistic feel to the steering make this one of the best steering wheels we've tested.
Jason D'Aprile has been covering games and entertainment for the last three decades across a variety of platforms, many of which are now extinct. In addition to covering gaming (both obscure and otherwise), he also writes a bit of the odd fiction and tries hard to avoid social media.