Punch All the Nazis in Wolfenstein II: The New Colossus' Latest Trailer
Images via MachineGames/Bethesda
Games
Video
Wolfenstein II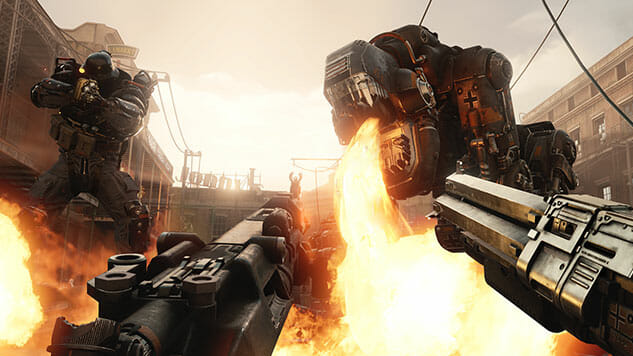 Wolfenstein II: The New Colossus made our top 10 games at E3 list for a reason—fluidity and Nazi slaying. The title's latest E3 trailer dropped today, and we've got all the details.
You'll take on the role of BJ Blazkowicz, aka "Terror Billy," in 1961 America; you're one of the members of the resistance fighting against the Nazi empire for your last chance at liberty. The world is in ruin, and you've got twins on the way. This second American Revolution isn't just against humans, though, and you'll have to fight through hordes of Nazi soldiers, cyborgs and uber soldiers to see the dawn of a new day. Go in guns blazing, ax swinging or knuckle baring to take down the enemy in your own way.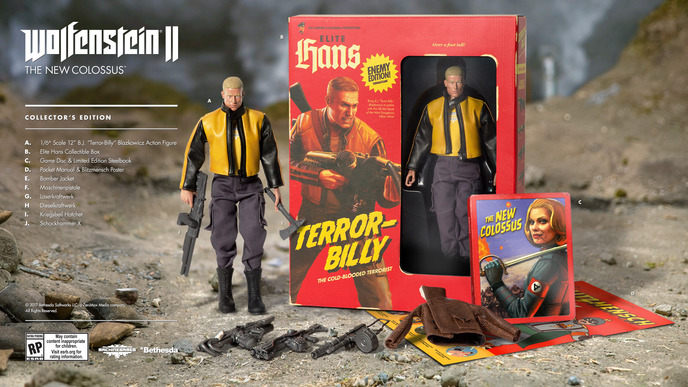 This sequel story to Wolfenstein: The New Order will launch Oct. 27 for PS4, Xbox One and PC. For those who need a little more than just a gory good time, a collector's edition of the game will launch on the same day with a 12-inch action figure of BJ Blazkowicz, 9-by-14-inch poster, and steelbook case for the game.
Catch all the gut-wrenching Nazi-slaying action in the announce trailer above.